614 Day 2019
614 Day (the weekend closest to June 14) is a time to celebrate Columbus, and take some amazing photos along the way. The @igcbus community and Experience Columbus have partnered to offer five events during the weekend that will showcase the beauty of the built environment in the Columbus. 
614 Day Kickoff at The Fort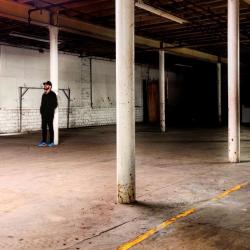 Time: 6:30-8:30 p.m., Friday, June 14

Event Description: Join us for the 614Day kickoff as we explore a vast warehouse complex on Columbus' south side that has been virtually untouched for decades. The huge scale and uniqueness of this urbex venue is unparalleled. The Fort is located at 2000 S. High Street, Columbus, Ohio. Meet at parking lot off of S. High St. (Just south of building.) 

Host: Kenny Harris (@youkenlook)

Registration is limited to 25  REGISTER HERE
Olde Towne East Walk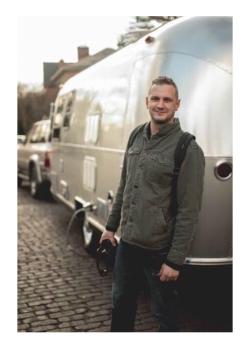 Time: 1:30-3:30 p.m., Saturday, June 15

Event Description: Olde Towne East is one of the oldest neighborhoods in Columbus, with homes dating back to the 1830s. It has upwards of 50 different architectural styles of houses featured in the roughly 1000 homes in the area. It evolved from just farmhouses to a streetcar neighborhood which encouraged growth along Broad, Bryden and Main streets. Olde Towne has a unique blend of habitants - it was not uncommon for rich and poor to live in close proximity. Meet at Upper Cup Coffee, 81 Parsons Ave., Columbus OH 43215.

Host: Phil Mealer @Occasionally.in.ohio, @prettycity614
Phil has lived in Olde Towne East since 2005 and enjoys taking pictures of facades and architecture in the area. 

Registration is limited to 30  REGISTER HERE
South Side Neighborhoods Bike Ride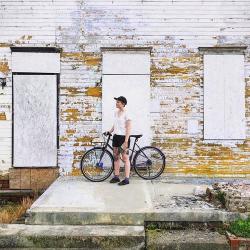 Time: 5-7 p.m., Saturday, June 15

Event Description: 
Ride through Columbus' South Side on your bike to celebrate 614Day! Meadering through Brewery District, Merion Village and German Village, this bike tour will highlight stories about buildings, the South Side, and include countless Instagrammable moments. We will adventure a little over five miles, with multiple stops. The tour will meet at the corner of Front and Frankfort in the Brewery District. Bring Your Own Bike (B.Y.O.B) or rent one from the CoGo station at Bank and Frankfort. This ride is not a loop. Our ride officially ends at Pierogi Mountain, 739 S 3rd St, Columbus, OH 43206, which is a different place than where we will begin. Join us for complimentary pierogis after the ride. 

Host: Sarah Marsom (@sarahmarsom)
Exploring Columbus for five years on foot, bike and in her car, Sarah Marsom looks at the built environment through her historic preservationist vantage. As a heritage resource consultant, Sarah is eager to learn about history and architecture and to connect the past to present. In 2018, Sarah was recognized by the National Trust for Historic Preservation as the recipient of the American Express Aspire Award during the 2018 National Preservation Awards and as an honoree of the  inaugural 40 Under 40: People Saving Place's list.  

Registration is limited to 30 REGISTER HERE
Clintonville Walk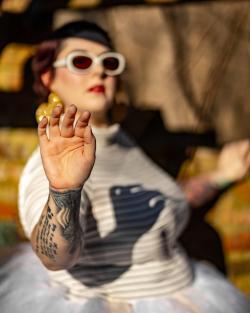 Time: 2-4 p.m., Sunday, June 16

Event Description: We will be meeting at the Whetsone Park of Roses at 2 p.m. and walking up High Street to the fabulous Hound Dogs Pizza, and then circling back to the park. The route we are taking will have lots of pretty flowers to urban store fronts. We will have plenty of great photo opportunities. 

Host: Kayla Moats
Kayla is a plus sized model and loves being in front of the camera, as well as behind the lens. She has lived in Clintonville for about six years. She loves this town. There is everything you need within walking or biking distance. Bicycles are a favorite mode of transportation in Clintonville during the summer weather. 

Registration is limited to 30  REGISTER HERE
Golden Hour North of Cap Square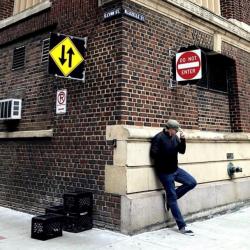 Time: 7-9 p.m., Sunday, June 16

Event Description: 
Meet at notheast corner of N. Fourth & E. Gay streets. We will explore a unique part of downtown Columbus that is a dense urban mixture of residential, office buildings, shopping, dining, hotels and more. The photo walk will include Gay Street (downtown Columbus' prettiest street) and will conclude in a garage high above the city with breathtaking views of the Scioto Mile riverfront.

Host: Robert Tobin (@robertwtobin) 
My name is Robert Tobin, and I founded @igcbus, a community page dedicated to getting people together who like to take pictures in Ohio's Capital City. For Instagram, I shoot exclusively on iPhone. I made this commitment from the beginning when I first joined Instagram in 2012 because I love the immediacy and the candidness of mobile photography.

Registration is limited to 30 REGISTER HERE