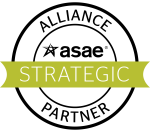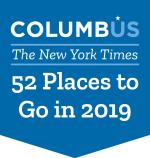 "As a Strategic Partner, Experience Columbus has shown a long-term commitment to supporting the association industry. This commitment to our members in addition to Columbus' convention package, including a walkable convention district and vibrant downtown, made it a natural fit for the ASAE Annual Meeting & Exposition."
- John Graham, President and CEO, ASAE
SUBSCRIBE TO OUR BLOG
Could you benefit from some fresh thinking on how to meet the needs of your convention attendees? Subscribe here and get tips for planning your meeting, according to research on the latest trends, delivered right to your inbox. You'll also receive posts specific to making the most of your time in Columbus while attending ASAE.
Welcome to Columbus, American Society of Association Executives Annual Meeting & Exposition, August 2019
Columbus is excited and proud to welcome you. We plan to blow away your expectations for a host city.
The first thing you need to know is: there's lots to experience, right outside the convention center. This is a walkable city, made to be explored! Make sure you set aside some time to discover our local flavors. On this site, you'll find information about dining, drinks, shopping, entertainment and more.
If you're planning an event while you're here, use our venue finder. Please feel free to contact us with your Columbus questions.