With services like Amazon accessible on a whim, people have taken it into their own hands to buy the things that they truly want and need whenever they need it. And if that's not the case, those other people are almost impossible to buy for. Music, being one of the strongest uniters of humankind, can always solve that problem of what to stuff in the impossible stocking. Luckily Bandcamp makes it easy to send a digital, CD, or even vinyl copy of your favorite or soon-to-be-favorite Columbus bands to a loved one. With 2019 wrapping up and the holidays just around the corner, a perfect gift that also goes a long way to support an important part of the local economy, are any of the myriad of Columbus music releases that happened this year.
Below you can browse 10 local albums that were released in 2019 that would make a wide-range of music lovers overjoyed to add to their collection. Check with area record stores if you are in search of a physical copy; most of these projects are sold as a digital download on Bandcamp, but you may be able to find more available physical copies on their respective websites. Some Bandcamp pages have options to buy physical copies. All albums can be sent as gifts in a digital format unless otherwise stated.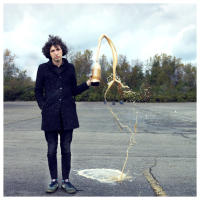 Classical Baby: It's 11:11 and I'll Always Love You — $7
It's 11:11 is Classical Baby's first steps into the world of children's music. The parts you'll hear in English—Maddy Ciampa lends French vocals to the mix—are provided by one of Columbus' busiest musicians, Joe Camerlengo, who saw a need to make music that children could relate to. However, adults will enjoy this music in the same vein that songs from the '60s resonated so well amongst generations. Especially coming from a production standpoint, as there are countless uses of experimental electronic components sprinkled throughout.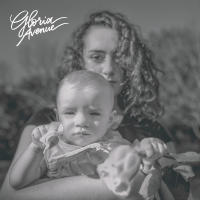 The Worn Flints: Gloria Avenue — $10
Straying away from the harder edges of rock music, The Worn Flints crafted an extremely emotional tribute album to the singer's late sister with Gloria Avenue. Reflective, more psychedelic instrumentation takes center stage on this album, although songs like "Daisy Cutter" and "Angel of Death" still have an alternative rock and grunge feel to them, respectively. Songs on this album also contain some of the most personal and powerful meditations to come out of Columbus this year.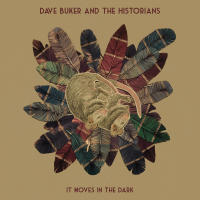 Dave Buker & the Historians: It Moves in the Dark — $9
It Moves in the Dark is some of the most inspired folk music to come out of Columbus this year. A band that's been around the entire decade, Dave Buker & the Historians show maturity in each successive project for an already very mature band. Songs on the back half of this record are reminiscent of some of the most beloved indie-folk groups of the 2010s.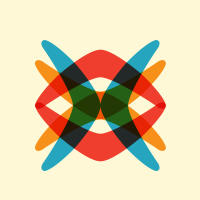 George Barrie Band: Boomerang — $7 (digital album), $10 (CD + digital album), $25 (vinyl + digital album)
One of the smoothest, grooviest axe handlers around Columbus for the past decade or so, George Barrie's second full-length packs as much fun as his previous projects. Joining forces once again with Jake Levy and Jeff Bass, Barrie decided to also include a horn section and a female background singer to further improve on his signature blues and soul style. Songs like the title track and "Savor The Moment" prove that these are good collaborators to have moving forward.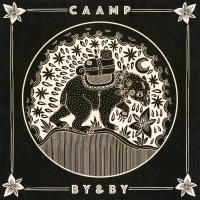 CAAMP: By and By — $10 (digital album), $14 (CD + digital album), $30 (vinyl + digital album)
Perhaps the most well-known group on this list, CAAMP has gained country-wide (and even worldwide) notoriety as some of the best artists to come out of Ohio. How popular are they? They've already sold out three NYE dates at the Newport this year. With By and By, CAAMP made some of the easiest jams to sing along to in 2019. Although the project was birthed in Athens, Columbus will gladly claim these guys as their own, too.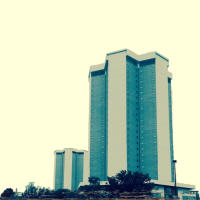 Linda Trip: Sad Bangers — name your price
Linda Trip labels themselves a "shitgaze" band, a subgenre of shoegaze and noise music. A handful of the songs also put off pop and punk vibes while being surrounded by cheery orchestration or a sexy 808 drum, making for a mixed bag of sorts that actually fits quite nicely in an album context. Here's to hoping that more winter magic is cooked up by one of the most inventive new groups to hit the Columbus circuit this year.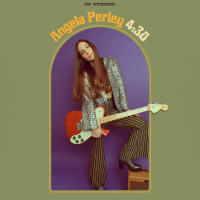 Angela Perley: 4:30 — $10
After releasing several projects under Angela Perley and the Howlin' Moons, 4:30 is Perley's first album that's considered a solo project. The 12-track LP is also the first in which herself and longtime collaborator Chris Connor independently produced. Roaring guitars and witty songwriting soar throughout the album, further staking her claim as one of the area's best Americana artists. 
Pale Grey Lore: Eschatology — $10 (digital album), $10 (CD + digital album), $26 (limited edition vinyl + digital album)
Seen frequently tearing down the walls of local venues Ace of Cups and Spacebar with heavy melodies, Pale Grey Lore returned this year with the very polished and technical Eschatology. While there are plenty of heavy riffs to soak up on this album, there are also plenty of moments of guitar-driven ecstasy throughout the project. It's a roaring, intergalactic trip that'll reach deep down into your soul.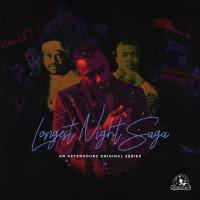 Dom Deshawn: Longest Night Saga: Season 1 — $7
For one of the most engaging album releases of the year in Columbus, rapper Dom Deshawn debuted his project at Two Dollar Radio earlier this year paired with visual skits by filmmaker Cameron Granger. The project, which follows the protagonist in a day-in-the-life scenario around the city, has song titles with proper episode numbers to further push his life-like lyrics. Features include Sarob, Joey Aich, Meg Paulsen and OG Vern.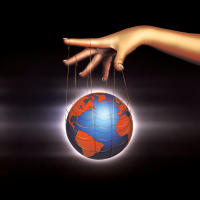 DANA: Glowing Auras and Black Money — $8 (digital album), $15 (CD + digital album), $15 (vinyl + digital album)
Glowing Auras and Black Money is experimental musical anarchy in the best fashion possible. Also possibly named after a New York Times article detailing The Pentagon's U.F.O. program, the album's eight tracks take you down a psychedelic black hole. Specific instruments are used precisely and deliberately, most notably the appearance of a theremin.