Summer is the time for patios and cocktails, for craft beer and creative eats, for gathering with friends and family to enjoy the best in Columbus' dining scene. Add these 10 restaurants to your summer itinerary!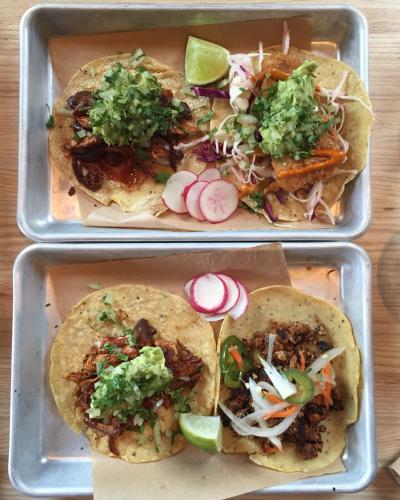 1. Bonifacio
Bringing Filipino fare to the masses, Bonifacio serves flavorful dishes like chicken adobo, pan fried tilapia and pancit bihon (rice noodles sautéed with chicken, sausage, and chopped vegetables). Their cocktails and desserts are not to be missed, and watch for their monthly kamayan nights, a group meal where a feast is spread across tables covered with banana leaves. Guests eat with their hands, choosing from delectable rice, vegetables and meats.
Built in a renovated brick barn in Italian Village, Cosecha pleases guests with contemporary Mexican dishes and beautiful cocktails like the Los Muertos, made with tequila, mezcal and darkened with charcoal.
Watershed Distillery is already known for their portfolio of vodka, bourbon, gin, and other spirits, and they've added a full service restaurant and bar. Sit at the bar or in the restaurant and you have a view of the distillery. Chef Jack Moore pairs creative dishes like braised beef short ribs and duck confit with cocktails featuring Watershed spirits.
Tốt focuses on traditional – and very crave-able – Vietnamese flavors, from crispy spring rolls and fresh summer rolls to comforting bowls of rich pho noodle soups, from loaded rice noodle bowls to giant banh mi sandwiches.
Situated in Uptown Westerville, Asterisk is a throwback to a bygone era, where dining out was an experience, from a welcoming atmosphere to good drinks to comforting food. The restaurant's space is focused around a hand-carved wooden bar that dates back to the 1890s. Pair a cocktail with dinners like blackened walleye, chicken and noodles or ravioli. Stop by for afternoon tea, served seven days a week.
This Lancaster-based brewery opened a full service restaurant in the Brewery District, where Chef Andrew Smith pairs upscale pub creations like burgers, spicy chicken sandwiches and charcuterie boards with their Belgian-style brews.
Standard Hall continues the tradition of its building – once home to Stache's and Little Brothers music venues – of showing guests a good time. The renovated industrial spaces features big patios, creative drinks (like a boozy popsicle in the summer!), and plentiful tacos, sandwiches and pizzas. And don't forget weekend brunch and their big Bloody Mary bar!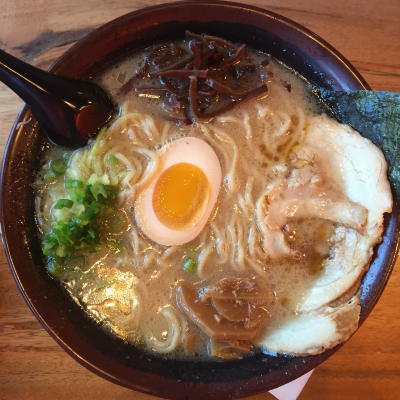 8. Fukuryu Ramen
Fukuryu in Upper Arlington features big, steaming bowls of authentic Japanese ramen. Built on broths made from chicken, pork and miso, the flavorful bowls encompass a wide range of flavors. The menu caters to vegetarian and vegan diets, too.
Named for two characters from Columbus history, and the owners of the farmland that became Graceland Shopping Center, Pat & Gracie's is a quiet spot in a Clintonville strip mall that's perfect for a pint of beer, bar snacks, burgers, salads and sandwiches