Cold weather isn't all bad! The winter months are your excuse to cozy up with a hearty bowl of soup. We're loving these 10 hot soups from Columbus restaurants.
Baba's in the University District is a small, family-run shop featuring house-baked goodies, meats, sandwiches and local coffee. Chef Dan Krauss crafts soups from smoked meats, vegetables and stocks made slowly over multiple days. They're perfect paired with a grilled cheese sandwich!
Lan Zhou Noodles (Chinese Beef Noodle Soup)
This hole-in-the-wall near Ohio State's campus excels at its namesake: a rich noodle soup in a beef broth. Soups at this little shop feature everything from braised beef, pork ribs and seafood to shrimp, shredded chicken and eggplant.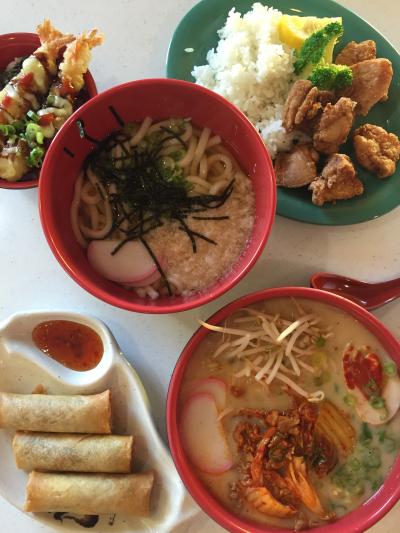 Tensuke Express
It's hard to beat a colorful bowl of ramen on a cold day! Tensuke has been a popular spot for heaping bowls of ramen, like their tonkotsu, shoyu, miso and veggie ramens.
Located in the Clintonville/Beechwold neighborhood, Portia's features a fully plant-based menu, including a rotating selection of soups. Try their vegetable curry soup with black beans, brown and white rice, fresh veggies and a hint of coconut. Or their red lentil soup flavored with garlic and lemon.
This German Village institution is a favorite for cozy pub fare, including their Mohawk turtle soup, served for more than 70 years!
6-1-Pho is the local fast casual with the fun name. Guests can build their own pho from beef, chicken, or vegetable broths, then add bean sprouts, Thai basil, cilantro, jalapenos, lime and their choice of proteins.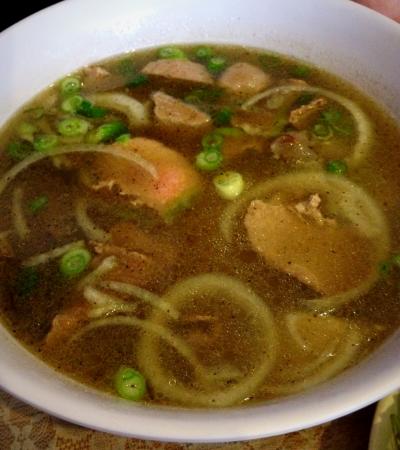 Huong Vietnamese Restaurant
Huong's is a beloved Vietnamese restaurant on the northeast side, known especially for their pho. The slow-cooked and complex broth is supplemented with flat rice noodles, onions and fresh vegetables. Add rare steak, shrimp, chicken, fish, tendon, meatballs, tripe, or a combination!
Starliner Diner
Known for its collection of Mexican and Cuban dishes, the popular Starliner Diner in Hilliard always features soups on the menu, including their popular jalapeno soup.
Meshikou is another much-loved spot for ramen on the northwest side, serving delightfully rich bowls of ramen loaded with fish cakes, soft-boiled eggs, mushrooms and vegetables.
Veranico Kitchen + Provisions
In the Arena District, Veranico offers sandwiches, bowls and salads using local and seasonal fare. This includes a rotating selection of soups, like their Caribbean black bean stew with Jamaican all-spice, nutmeg and cream.
Where's your go-to for soup in the winter?