With more than 35 breweries in Greater Columbus  - and growing - knowing where to start with the beer scene here can be daunting. We put together 15 solid brew recommendations whether you are new to local beer or a seasoned sipper. 
Barley's Brewing: Blurry Bike
Barley's signature IPA is crisp and hoppy: an easy-drinker that wins fans new and old to the style.
Zaftig Brewing: Shadowed Mistress
Zaftig's strong ale is a great introduction to their brand of higher-alcohol, big-flavored beers. Shadowed Mistress leads with a strong punch of hops and continues with fruity flavors and a bite from the 9% alcohol.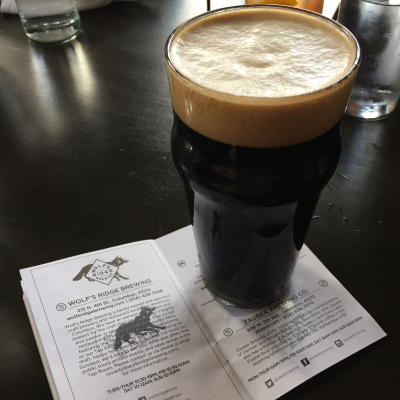 Wolf's Ridge Brewing: Daybreak Coffee Cream Ale
Wolf's Ridge takes the classic cream ale style, a clear, biscuit-sweet brew, and infuses it with vanilla and One Line coffee.
Commonhouse Ales: IPA for the People
Commonhouse's new IPA was developed by the community. A few different recipes were put to the vote, and this won out. It balances a pleasant hop bitterness with tropical fruit notes.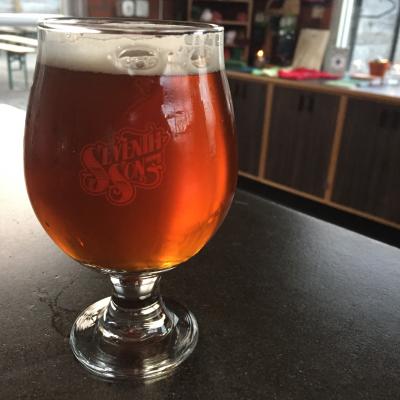 Seventh Son Brewing: The Scientist
Seventh Son excels at a variety of styles – pale ales, stouts, brown ales, French farmhouse ales – but their Scientist IPA is a great representation of their work. For each batch they rotate one ingredient – a malt, a hop, a ratio – so the beer is slightly different every time.
Platform Beer: City Boy
Platform tinkers with many styles, and their City Boy is a great indication of their sour beer production. The tart Berlinerweiss is enhanced with raspberry and currants.
Sideswipe Brewing: Fisticuffs IPA
Sideswipe's signature IPA is hoppy but refreshing, packing a punch of piney and citrusy hops that are balanced nicely by a malty center.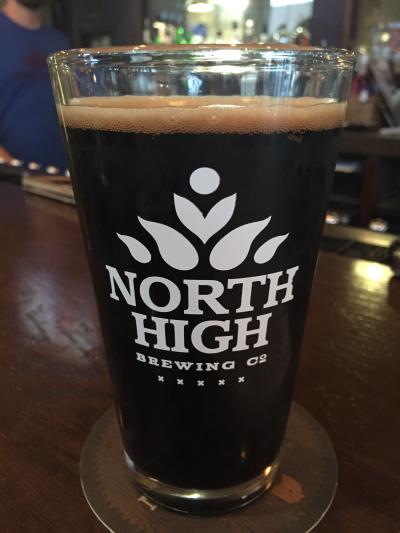 North High Brewing: Stardust to Stardust
This space-themed imperial IPA is flavored with hop varieties like Galaxy, Apollo and Comet.
Columbus Brewing Company: Sohio Stout
CBC is known for their IPAs like Bodhi and Creeper, but the rich and chocolately Sohio Stout made with Brioso coffee is not to be missed.
Kindred Beer: Hawaiian Shirt
From their Gahanna brewery and barrel house, Kindred produces pales, sours, IPAs and more. Their Hawaiian Shirt witbier is lightly sweet and spicy, flavored with hibiscus and mango.
Land-Grant Brewing: Beard Crumbs
Land-Grant's seasonal oatmeal raisin stout is like enjoying the classic cookie. The smooth stout is sweetened with caramelized raisins, for a dark fruit profile that plays against the coffee and chocolate notes.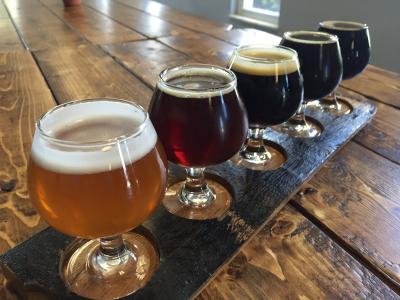 Lineage Brewing: Aunt Bernice
Lineage produces a lot of versions of their Aunt Bernice Berlinerweiss. The tart wheat beer has been flavored with everything from blueberry to grapefruit, raspberry to pomegranate.
Rockmill Tavern: Saison Noir
Rockmill is known for their Belgian-style brews, and their Saison Noir is a classic farmhouse ale with rich flavors like candied fruit and caramel.
There are more breweries to visit and beers to sample this year! Get started by exploring the Columbus Ale Trail.