Columbus is full of experiences that kids of all ages are sure to love. Here are 5 of our favorites.
1. Feeding a giraffe at the Columbus Zoo and Aquarium's Heart of Africa exhibit. This is a brand-new chance to get up close and personal with the tallest animals on earth. With 11 giraffes on site, and a handful of crisp romaine lettuce, you'll soon make friends with a long-necked pal!
2. Riding a unicycle across a two-story high tightrope at COSI. It's all about balance. COSI's High Wire Unicycle—the only one in the world—challenges you to ride a unicycle across an 84-foot cable while 17 feet above the ground. If your sense of balance isn't world-class, don't worry. The Unicycle's 250-pound counterweight drops the cycle's center of mass to well below your feet, keeping you safely upright at all times.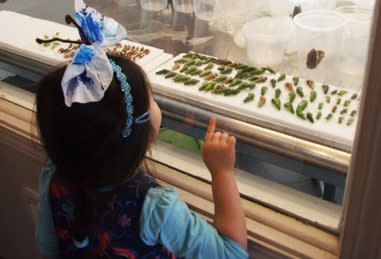 3. Creating a masterpiece in the Columbus Museum of Art's Wonder Room. This newly renovated space incorporates 20 works from the museum's collection with hands-on creative activities that won't just keep kids engaged - adults love it, too!
4. Releasing a butterfly at Franklin Park Conservatory's Blooms and Butterflies. A science lesson made fun, butterflies are released daily at 1 and 3 in the Pacific Island Water Garden at the conservatory.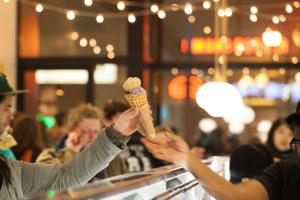 5. Tasting imaginative flavors at Jeni's Splendid Ice Creams. With 10 locations in the Columbus area, there's a scoop shop nearby - and you can sample to your heart's content until you've built your perfect sundae.