Columbus really shines in the fall. Our leaves turn every imaginable shade of red, orange, yellow and brown, the air is crisp and the local fields and orchards are full of the season's best produce. It's also the time when the city heats up with unbeatable festivals and events featuring everything from ethnic heritage to horses to fashion. So mark your calendar now for a fun fall getaway to Columbus.
Country Living Fair Sept. 18-20, Ohio History Center's Ohio Village Buyers and sellers come from three states away for this marketplace of modern handcrafted treasures and stylish vintage pieces. Get tips on home decor and gardening from HGTV stars, and
New Albany Classic Sept. 20, Wexner Residence, New Albany CEO of L Brands, Les Wexner and his family open their home for this fun event for all ages each fall. With kids' rides and games plus a healthy dose of equestrian competition, this makes for a great family outing.
Columbus Oktoberfest Sept. 25-27, Ohio Expo Center Put on your dirndls and leiderhosen, pump up the polka and raise your beer stein. Columbus' German heritage is on display at this fun annual celebration, which fills two giant beer gardens and a lot more. The city's best German food purveyors also bring their A-game.
All American Quarter Horse Congress: Oct.1-25, Ohio Expo Center The largest single-breed horse show in America takes place in Columbus each year, stretching for three weeks and welcoming more than 725,000 guests. Find the best riding gear, and watch fun competitions like barrel racing.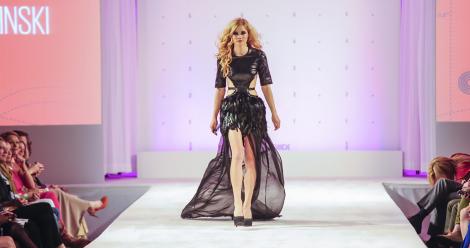 Fashion Week Columbus Oct.4-10 Around Columbus Columbus is a fashion capital and there's no time it shows more than at Columbus Fashion Week. See runway couture from our best local designers, meet the fashion cognoscenti and shop for your next look to make heads turn at this full week of events and shows.
Columbus Italian Festival Oct. 9-11, St. John the Baptist Church Columbus' Italian Village is undergoing its own renaissance right now, booming with new condos, hip bars, fun live music venues and cozy cafes. See the roots of this neighborhood at the Italian Festival and join in the music, food and parades.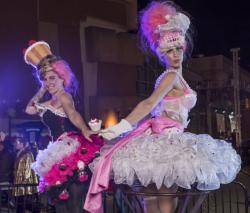 HighBall Oct. 23-24, Short North Arts District Fashion is at the forefront at HighBall, a costume couture party that closes down High Street for two nights. The 2015 theme is On The Rocks Michael Jackson. Saturday, Oct. 25, the local fashion scene is on full display with eight local designers presenting runway shows. There's a high bar for the public costume contest, so bring your best. Grab your leather jacket and moonwalk to HighBall.
Columbus International Festival Nov. 7-8 , Ohio Expo Center With more than 100 languages being spoken in Columbus, our heritage is extremely diverse. Come to this festival to see the spectrum of cultures that have joined together to make Columbus both the fastest growing city in the Midwest and one of the most upwardly mobile. From Macedonia to Mongolia, you'll get a good taste of what makes us a special place.