Columbus has a great festival in store for you every single weekend this summer. So pick your favorite weekend and take that trip - no excuses.
June 19-21 Creekside Blues and Jazz Festival, Gahanna Great music, local drinks and a great kids area. Tips here.
June 20-21 Pride Festival, Goodale Park/Short North/Downtown More than 300,000 people show up for a weekend of fun to support Columbus' LGBT community. Tips here.
June 27-28 ComFest Goodale Park/Victorian Village A celebration of peace, togetherness and live local music. Tips here.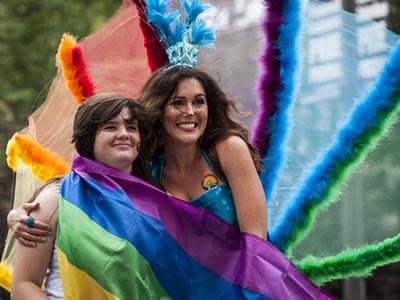 June 28 German Village Haus und Garten Tour German Village Explore this historic and vibrant neighborhoods best architecture. Tips here.
July 3 Red, White and Boom! Downtown, Arena District The Midwest's largest display of Independence Day fireworks! Tips here.
July 4 Doo Dah Parade Short North An irreverent, anything-goes parade that you can join if the mood strikes.
July 11 4th and 4th Fest Italian Village Live music, pop-up pinball and more at trendy Seventh Son Brewing Co. on the corner of 4th St. and 4th Ave. 
July  17-19 Jazz and Rib Fest, Arena District Hot ribs, cool jazz on Columbus' riverfront.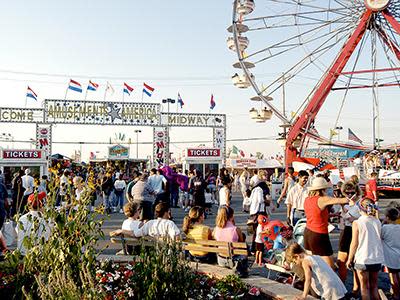 July 29-August 9 Ohio State Fair, Ohio Expo Center From traditional ag to trendy national performer and anything you can think of fried and on a stick. Tips here.
July 31-August 2 Dublin Irish Festival, Dublin Put on your finest green gear, dance a jig and sample Irish beer and whiskey. Tips here. 
August 8-9 Festival Latino, Downtown Enjoy authentic foods, live music and dancing at this free festival celebrating Hispanic/Latino heritage. 
August 14-16 Columbus Food Truck Festival, Columbus Commons/Downtown More than 70 of Columbus' noteworthy food trucks, live music, crafters and more!
August 22 India Festival, Ohio Expo Center A celebration of the food, culture and art of India.
Aug. 28-29 Urban Scrawl, Franklinton Watch artists create while dining on tasty food and listening to great local sounds
Sept. 4-7 Columbus Greek Festival, Short North Souvlaki, ouzo, dancing, folk songs and much more at Columbus' gorgeous Greek Orthodox Cathedral. Tips here.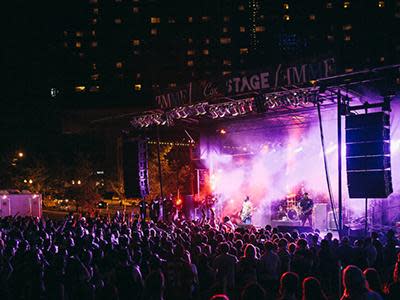 Sept. 5-6 Fashion Meets Music Festival, Arena District St. Vincent, Young the Giant and Ludacris headline this celebration of music and fashion.
Sept. 11-13 Hot Times Community Arts & Music Festival, Olde Towne East An east-side celebration of art and music, featuring some of Columbus' finest artcars.
Sept. 19-20 Independents Day, Franklinton An all-local, all-independent extravaganza of food, music, art and startups.