Summer is here, and Columbus' major attractions are hard at work making their visitor experiences as safe and fun as possible. We've got the details on reopening for most of the major attractions in Columbus right here. Many attractions, restaurants, shops and venues have signed the Live Forward Pledge, which guarantees they meet or exceed safety standards set for their business type. Learn more about the Live Forward Pledge here. 
Before we get started, we recommend taking these important steps to protect yourself and others from the spread of COVID-19:
Buy your tickets online before you go to reduce contact with employees 
Masks are required in Columbus and the entire State of Ohio indoors and anywhere outdoors where you can't maintain six feet of distancing
Bring hand sanitizer and wash your hands frequently
Maintain six feet of distance from anyone not in your household
Stay home if you or someone in your household are experiencing symptoms of COVID-19
Realize that wait times may be longer than you are used to as capacities are limited
 
Columbus Zoo and Aquarium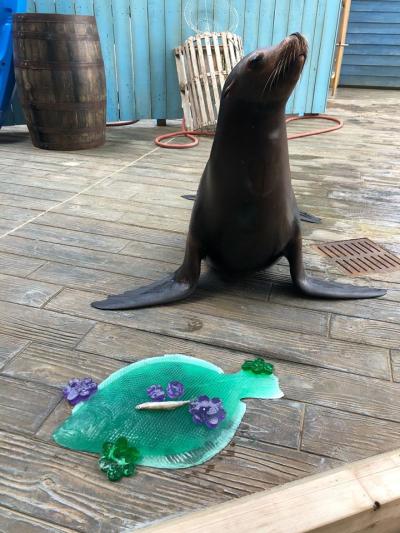 The Columbus Zoo and Aquarium opened its gates earlier this month, and it brought a brand new experience in Adventure Cove. This area, full of marine mammals like sea lions and harbor seals, gets you up close with the wildlife. We've got more details on Adventure Cove here.
To visit the zoo, you must pre-purchase a timed ticket. Members can reserve a time online. Some high-touch exhibits will remain closed, specifically the Conservation Education building, Vanishing Giants (indoor elephant and rhino viewing), My House at Habitat Hollow and My Barn indoor areas, Battelle Ice Bear Outpost, the plane at Heart of Africa, wolverine cabin viewing and Lorikeet Garden. Outdoor viewing areas for those habitats will be open where available (i.e., rhinos and elephants.) Pathways that don't allow for six feet of distance will be one-way-only. Indoor exhibits and play structures that are open will be cleaned and disinfected regularly. There won't be printed maps available, but signage for digital maps will be prominent. More details on the zoo's reopening plan can be found here. 
Columbus Museum of Art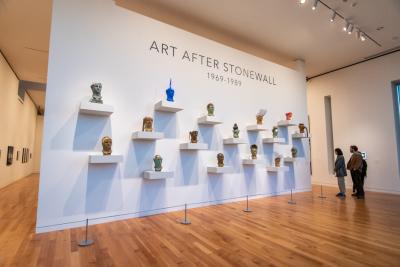 The Columbus Museum of Art is opening to members on June 23 and to the general public on June 30. The museum has extended its blockbuster Art After Stonewall exhibition's run through Oct. 4. Please buy a timed ticket in advance. Museum capacity will be reduced to provide for ample physical distancing. For those visitors that are part of a vulnerable population, senior citizens, or simply exercising extra caution, the museum has further reduced capacity at the following times: 2 p.m. and 3 p.m. on Tuesday and Wednesday and 10 a.m. and 11 a.m. on Sunday. 
The museum has instituted an enhanced cleaning and disinfecting schedule. High-touch indoor spaces like the Wonder Room, Studio and Kidder Video Gallery remain closed. Single-use visitor engagement kits are available for free, and include items like pens, gloves and Post-it Notes needed to participate in art response activities. Some areas are marked as one-way paths. 
The Pizzuti Collection of the Columbus Museum of Art will reopen with its fall exhibition in September. More details on the museum's reopening can be found here.
National Veterans Memorial and Museum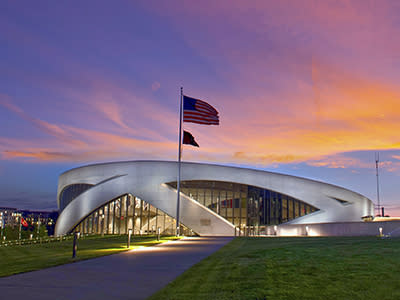 The National Veterans Memorial and Museum reopens on June 27! So Ready For Laughter: The Legacy of Bob Hope, a special traveling exhibit from the National World War II Museum has been extended through Labor Day. Masks are required, and are available for purchase in the museum shop. Paths through the main exhibit space are one-way only, and a few high-touch stations are temporarily removed. A frequent cleaning and disinfecting schedule is in place. Beginning June 30, every Tuesday from 10 a.m. – 5 p.m., the museum is exclusively dedicated to visitors ages 65 and older, individuals with underlying health concerns and those accompanying them. Buy your pre-paid tickets here, and learn more about safety precautions here. 
Franklin Park Conservatory and Botanical Gardens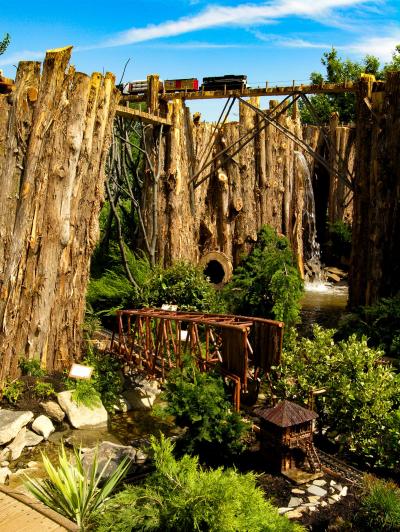 Franklin Park Conservatory and Botanical Gardens is now open! Starting on July 1, the Paul Busse Garden Railway exhibit is coming to the Grand Mallway in the outdoor gardens, featuring more than 1200 feet of miniature tracks. The Children's Garden remains open, but has a limited capacity, so there may be a wait to enter. Visitors must pre-purchase timed tickets here. The 9:00 hour on Thursdays is reserved for high-risk visitors. High-touch areas are cleaned and sanitized frequently, and indoor paths may now be one-way only.
ZipZone Adventure Park and Kids Park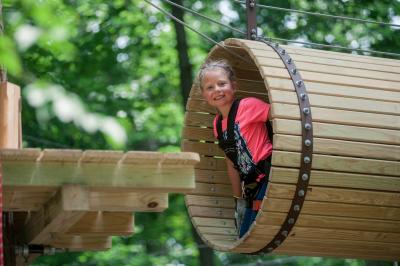 ZipZone's Adventure Park and Kids Park both open on June 27. Canopy Tours will resume later in July. The park is undertaking an enhanced cleaning and disinfecting process. Facial coverings are required in common areas, but may be lowered in the Adventure Park where adequate social distancing is possible. Once canopy tours resume, masks will be required for the complete time due to unavoidable physical proximity of participants. In normal times, ZipZone offers the use of communal climbing gloves. At this time, you will have the option to bring your own or purchase a pair on-site. Bring your own water as communal water stations are currently out of operation. More on ZipZone's procedures can be found here. 
Opening dates for COSI, the Ohio History Connection, the Wexner Center for the Arts and the Billy Ireland Cartoon Museum have not yet been set. Check back for updates!