It's Oscar season, and to top it off, March 4 is the 90th show. If you've been slacking on getting together that viewing party, don't worry! We've rounded up a selection of Oscar parties for you right here in Columbus. Whether you are a movie buff or a fan of the celebrities and fashion, the best way to view the Oscars is on the big screen. Check out these great local places celebrating the 90th Annual Academy Awards and see what each event has to offer!
The Drexel 
Walk the red carpet, enjoy delicious hors d'oeuvres and specialty themed cocktails at the cash bar! Come in your most glamorous attire (Old Hollywood, vintage) or dress-up as a nominated star or movie, and you could win fabulous prizes. Enter the Annual "Pick The Winners Contest" for a chance to win a year of free movies at the Drexel! Doors open at 6:30 p.m. and telecast starts at 8 p.m. Tickets are $30 in advance or $35 at the door.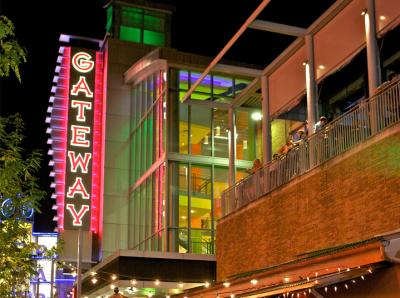 Gateway Film Center
Gateway Film Center is your home for all the smart, stimulating and surprising fun of the screen awards season. From the Golden Globes to the Indie Spirits to the award season finale, the Oscars, GFC plays the contenders and throws the best awards show screening parties to celebrate. On March 4, they'll be hosting the annual celebration of the Academy Awards. Join for a pre-party that starts at 6 p.m. in the Torpedo Room before moving into the theater to see the show on the big screen at 8 p.m. Tickets cost $20.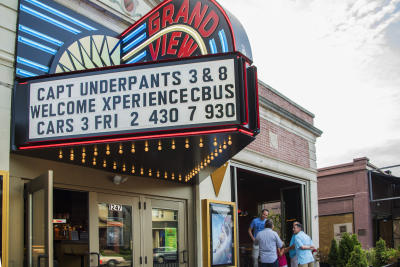 Grandview Theatre and Drafthouse
Join for a viewing party featuring games, specialty cocktails, drink specials and drawings for prizes! Admission is free. Get dressed up or not, it's cool either way. Showing starts at 8 p.m.
Studio 35 Cinema and Drafthouse 
This theater offers Oscar Bingo and drink specials. Nothing too fancy, just a chance to watch the show on the big screen. Best of all, it's free! Show starts at 8 p.m.
Honorable Mention: AMC, (AMC DINE-IN Easton Town Center 30, AMC Dublin Village 18, AMC Lennox Town Center 24)
While they aren't screening the Oscars, they will be showing some of the films the day before. Saturday, March 3 head to one of your local AMCs to catch a marathon of a selection of nominees for Best Picture. This showing will include Dunkirk, Darkest Hour, Call Me by Your Name, The Post and Get Out. Tickets start at $35, and the marathon lasts for 11 hours and 30 minutes.