Columbus' sports teams are back in action. With just one tie and no losses so far, the Crew SC look to continue their streak in their first round of 16 game against Minnesota United FC at 8 p.m. on Tuesday, July 28. Plus, the Blue Jackets begin post-season play after a long hiatus against the Toronto Maple Leafs on Sunday, Aug. 2 at 8 p.m.
While it's not possible to attend any upcoming games in person, it's certainly exciting to have our teams back on TV. Watching at your favorite spot in the city may look a little different right now, so if you'd prefer watching from the comfort of your home, consider getting carryout from Columbus' best restaurants for game day. We've rounded up our favorite carryout spots to help enjoy the action.
Dessert may not be at the top of the list when you think about what food to get for the game, but anyone with an affiliation to Ohio State knows that Buckeye Donuts are a gameday staple. Consistently named the best donuts in Columbus, they have almost any combination your heart desires, while some of their other menu items may be lesser known secrets. Alongside all day breakfast sandwiches, these Greeks put their heritage on delicious display with a variety of gyro options. Most importantly, Buckeye Donuts is open 24/7 so there's no need to plan your orders ahead – treat yo' self after Columbus' next win, no matter the hour!
Most known for their build-your-own taco options, Condado is a great option to make sure all the picky eaters in the household get exactly what they want. There are also a few new options for hungry fans that are among the few positive things to come from this pandemic. The first is their $10 Bud Box, featuring two tacos and chips with queso or guac, packaged to make delivery easy and clean-up a breeze. The second is booze to go, with house favorite margaritas available by the cup or in kits, plus 6-packs of Corona Extra or Modelo Especial available for pick-up or delivery.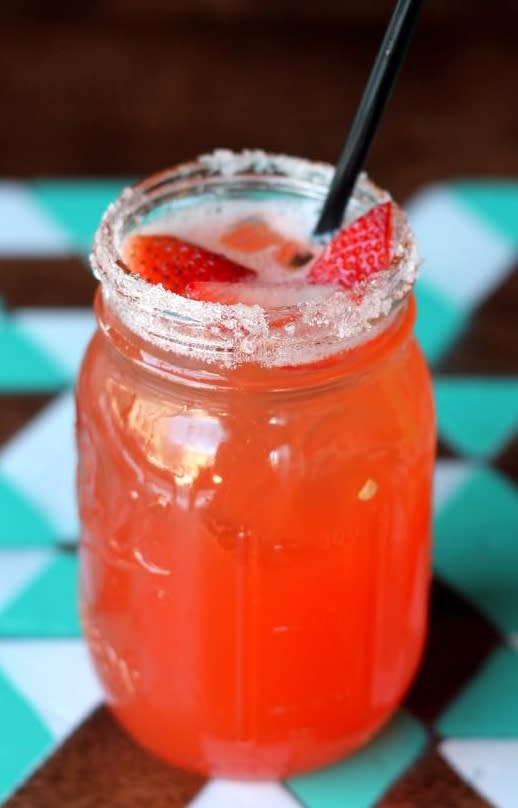 If you're feeding a larger (though, not more than 10 and safely socially distanced!) group for the game, the Dos Hermanos taco buffet is absolutely the way to go. Their team makes sure you get all the fresh ingredients you need – including rice, veggies, beans, meat and more – so friends and family can make tacos or burrito bowls to their liking. Plus, they handle all the heating elements so food can be leisurely enjoyed throughout the game, as well as containers and plates, all of which are disposable and recyclable so clean-up is quick and easy.
Pizza is a gameday staple and there's no bigger name in the Central Ohio pizza game than Donatos. Now, more people than ever can enjoy their Edge-to-Edge toppings with a new cauliflower crust option on the menu, and their wings and subs are not to be overlooked either. With a drive-through window in many locations and contactless delivery available in addition to in-store pick-up, you can feel safe with however you obtain this gameday grub from any of the locations throughout the city.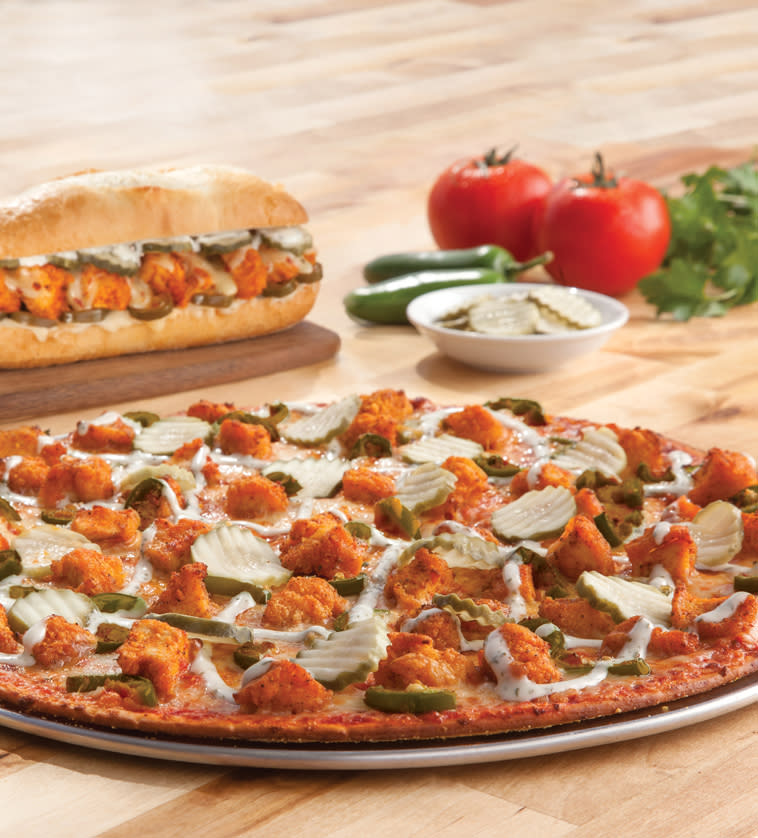 Hot Chicken Takeover
Though gameday chicken typically comes in wing or drum form, consider expanding your horizons with some of Hot Chicken Takeover's other options, like thighs, boneless breasts or sandwiches. This farm-raised, all-natural, steroid- and hormone-free chicken comes in four heat levels, sauce-less as is hot chicken tradition, and pairs well with their mac-and-cheese and coleslaw to help beat the heat.
Ray Ray's is still dishing out all your barbecue favorites from its four locations. This is barbecue like you've never had before, with select cuts of pork, beef and chicken dry-rubbed and cooked low and slow with a hint of hickory and oak that only 12 to 16 hours in a hardwood smoker can create. Non-traditional sauces like habanero barbecue amp up the spice, so consider a carryout cocktail or case of beer when picking up from its trucks at Land-Grant, Nocterra or Ace of Cups.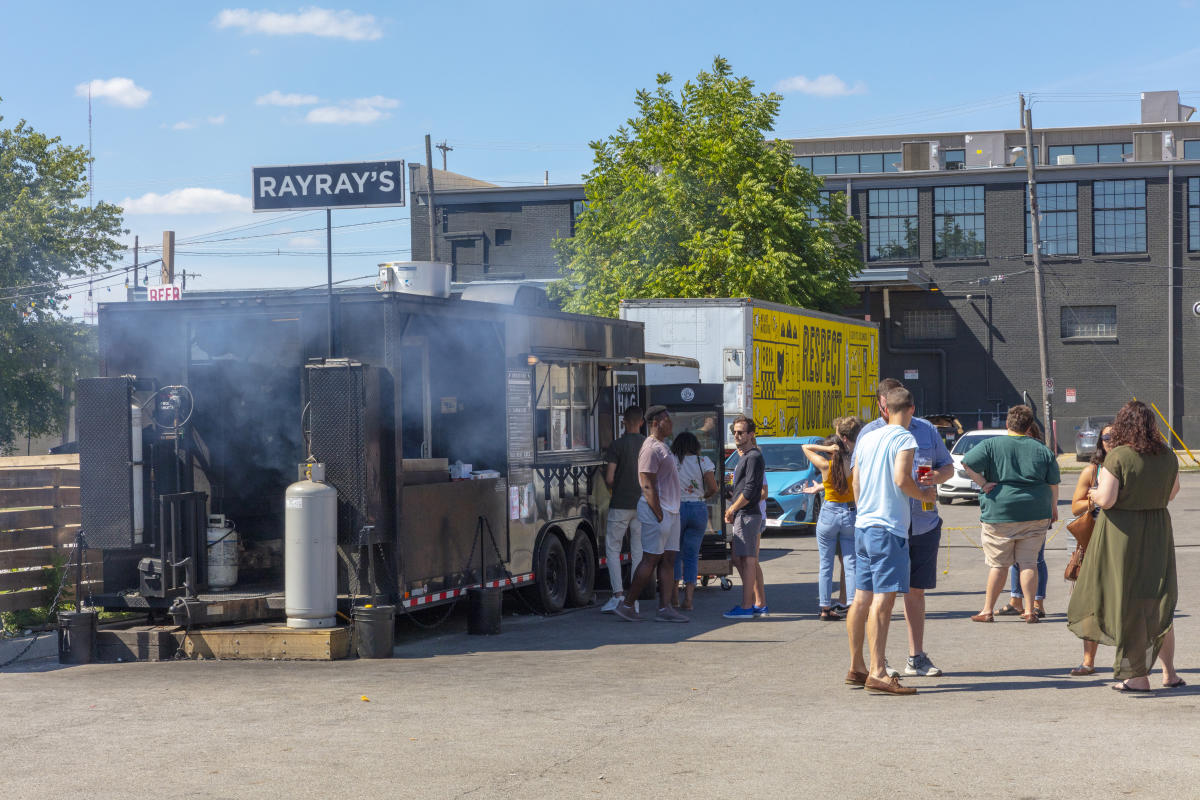 What can be said about the Rooster's menu other than it has everything you could possibly want for a gameday gathering on it. For those times when you can't decide between chicken, pizza or barbecue, make Rooster's your go-to. With locations all across the city, it's vast selection of affordably priced fare make this a no-brainer.
Rusty Bucket is a trusty staple for central Ohio families that is sure to meet all raving cravings. Now offering wine and beer to-go along with their full menu of family favorites, the whole clan is sure to be satisfied. Plus, as a leader in the state when it comes to safe reopening, having been among the first to sign the Ohio Restaurant Promise and the Live Forward Pledge, you can rest assured they're doing everything they can to keep you healthy.
Get in the action yourself:
Don't forget to mask up in public!