This post is written by Cheryl Harrison, editor of DrinkUpColumbus.com , a blog focused on all of the great breweries, bars, events, wine and spirits in Central Ohio. You can follow her on Twitter @CherylHarrison .
To say that the microbrewery scene in Columbus is on fire right now is a bit of an understatement - adding to great local breweries like Columbus Brewing Company, Barley's Brewing Company, Elevator Brewing Company and Rockmill Brewery are at least eight new breweries opening in 2012.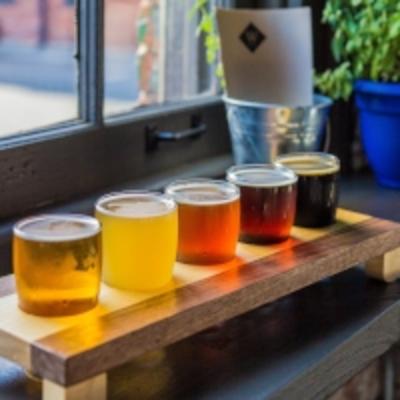 Here's an A to Z - no, really, there's an "A" and a Z" - of the new breweries opening (or already opened) in Columbus in 2012:
Buckeye Lake Brewery Opened: February 2012 Owner: Rich Hennosy Brewer: Mike Byrne Beers: Stout, pale ale, Irish red ale, blonde ale, IPA Learn more
BRU Opening: July/August 2012 Owners: Tim Ward, Gavin Meyers Brewers: Them, plus you (it's a "brew-on-premises" facility, too!) Beers: TBD Learn more
Hoof Hearted Brewing Co. Opened: May 2012 Owners/Brewers: Jared Bichon, Trevor Williams Beers: Musk of the Minotaur (IPA), Permafrost (Wheat porter), Calibös (session lager) Learn more
Oval Brewing Co. Opening: Late 2012 (or early 2013) Owners: Adam Benner, Walt Keys Brewer: ? (they're hiring) Beers: IPA, Blonde Ale Learn more
Seventh Son Brewing Co. Opening: June/July 2012 Owners: Collin Castore, Jen Burton, Travis Spencer Brewer: Colin Vent, Vlad Ponomarev Beers: Seventh Son of the Seventh Son (American Strong Ale), Black Sheep (foreign stout) Learn more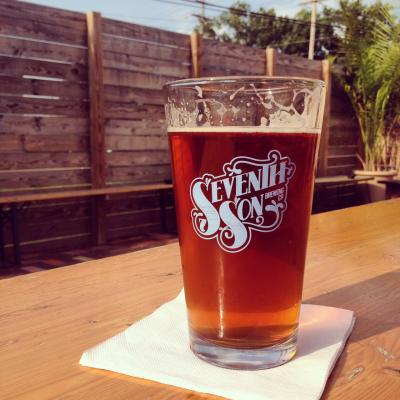 -- For more on the Columbus Drinks scene, check out Experience Columbus' board on Pinterest ! What's your favorite new brew in town?