What better way to savor the taste of fall than with a Columbus beer? Our breweries craft ales and lagers that are perfect for celebrating the season of changing leaves, football, pumpkins and crisp autumn air.
Sideswipe Brewing offers an interesting take on the pumpkin ale. Their Squashing Pumpkins substitutes mostly squash for the pumpkin, making it still spicy and sweet while keeping it on the lighter side.
Land-Grant Brewing features their Lawnraker, a light-bodied Marzen-style ale that plays with flavors of caramel, chocolate and burnt coffee. It's the perfect reward for an afternoon of raking leaves.
One of Barley's more popular seasonal beers is the Bourbon Meyer Buckeye Stout. It's a big stout flavored with just the right touches of chocolate and peanut butter, then aged in bourbon barrels for an added kick.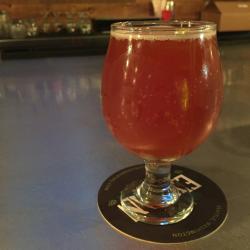 Of course, you can expect Columbus breweries to get creative with the pumpkin beers, too. Lineage Brewing serves up the spicy and clean Peter's Propensity, with all the favorite flavors of cinnamon, clove and nutmeg. Likewise, Wolf's Ridge Brewing's Pi is an imperial pumpkin ale that gets a kick from ginger and ancho chilis.
Smokehouse Brewing celebrates the season with their earthy and malty Punkt imperial pumpkin porter (plus a barrel-aged version called Banshee). 
What are your favorite fall beers in Columbus?