From family dinners and evening strolls to Sunday drives, if there's one positive that's come out of coronavirus-related shutdowns it's that it's allowed us time to slow down and spend more time together as families. As we've moved into summer, one other great nostalgic family activity that has made a comeback is the drive-in movie.
The South Drive-In Theatre is Columbus' traditional drive-in movie spot and still operating fully, but many attractions have gotten in on the action this year to meet increased demand this year.
Easton Sunset Drive-in Movies
Easton has been putting their new district, east of Nordstrom and north of Forty Deuce, to good use with their Sunset Series Drive-in Movies. For just $10/vehicle you can load up the car and listen to the movie's audio through radio transmission. Consider enhancing the experience with takeout from your favorite Easton restaurant to enjoy while you watch! This is the last week of the series that kicked off Memorial Day Weekend, so if you haven't checked it out yet, now's the time. Your options include:
Tuesday, June 30: The Parent Trap
Wednesday, July 1: Grease
Thursday, July 2: National Lampoon's Vacation
Friday, July 3 (three showings): Just Mercy
Purchase tickets and find more details here.
SPECIAL EVENT: On Saturday, July 11 the Easton Sunset Series Drive-in will serve as a community watch party for Columbus Crew vs. FC Cincinnati. Gates open at 9 with the match starting at 10:30 p.m. All other standard rules apply. Get your tickets here.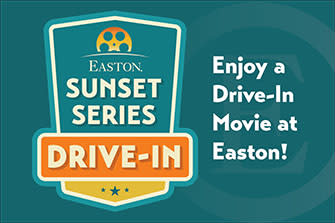 Drive-in ZOOvies
This year, families have the opportunity to try a new unique experience and take in a movie under the stars at the zoo! Every Friday and Saturday through July 11, the Columbus Zoo will show movies at 5:30 p.m. and 8 p.m. Separate from the cost of zoo admission, each vehicle will need to pre-purchase tickets online for $25/vehicle for members (includes one free bag of popcorn) or $30/vehicle for non-members. A $10 discount is available if admission for two movies per weekend is purchased in a single transaction.
The remaining summer movie lineup is as follows:
Friday, July 3 – The Goonies
Saturday, July 4 – Captain America: Civil War
Friday, July 10 – Wonder Park
Saturday, July 11 – Happy Gilmore

Purchase tickets and find more details here.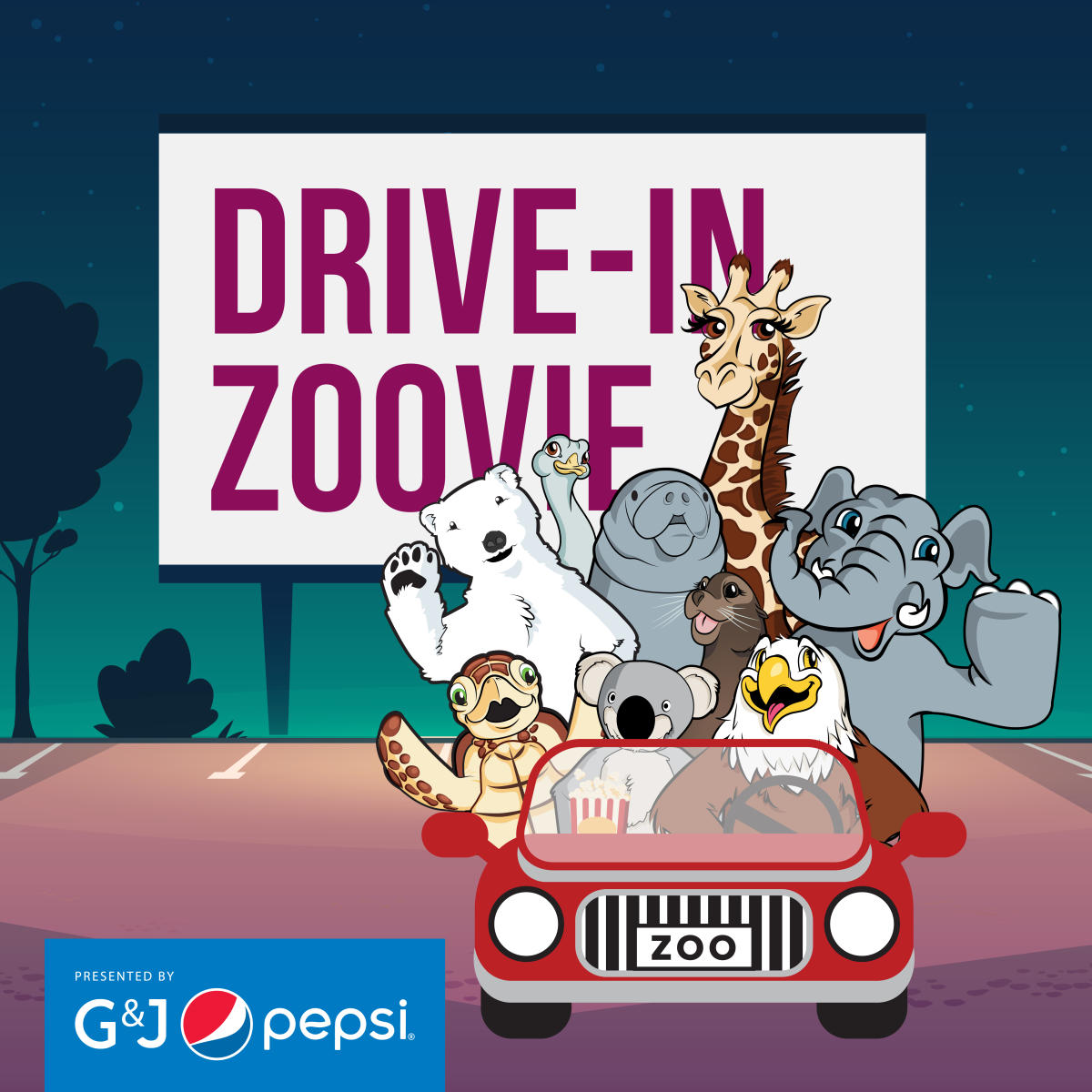 If you're interested in safely seeing a movie, but don't want to be confined to your car, check out Zoombezi Bay's Family Nights every Friday in July. As the sun goes down, Wild Tides Wave Pool turns into an aqua-theater with movies shown on a jumbo screen. This year guests have the chance to see Pokemon Detective Pikachu, The Goonies, Wonder Park, Spider-Man: Into the Spider-Verse, A Christmas Story and Dolittle. Tickets and additional details can be found here.
Pride of Ohio Drive-in Movie Series
While their facility remains closed, the Ohio History Center is celebrating Ohio-born storytellers who turned into nationally celebrated movie makers with their Pride of Ohio Drive-in Movie Series. Admission is completely free, but cars must be registered in advance. Audio is played via FM radio and you can bring your own snacks or purchase on site.
With showtimes at 4:30 p.m. and 8:30 p.m., remaining schedule includes:
Saturday, July 11 – Jurassic Park
Saturday, Aug. 8 – Ready Player One

Purchase tickets and find more details here.