Earth Day is celebrated annually on April 22 and aims to bring awareness to climate change. In Columbus, many organizations are celebrating the entire month of April as Earth Month, and hosting events and activities to educate the community on how to make a positive impact on the environment. Check out the events and organizations below if you're interested in learning more and get inspired to make a difference this Earth Day and every day!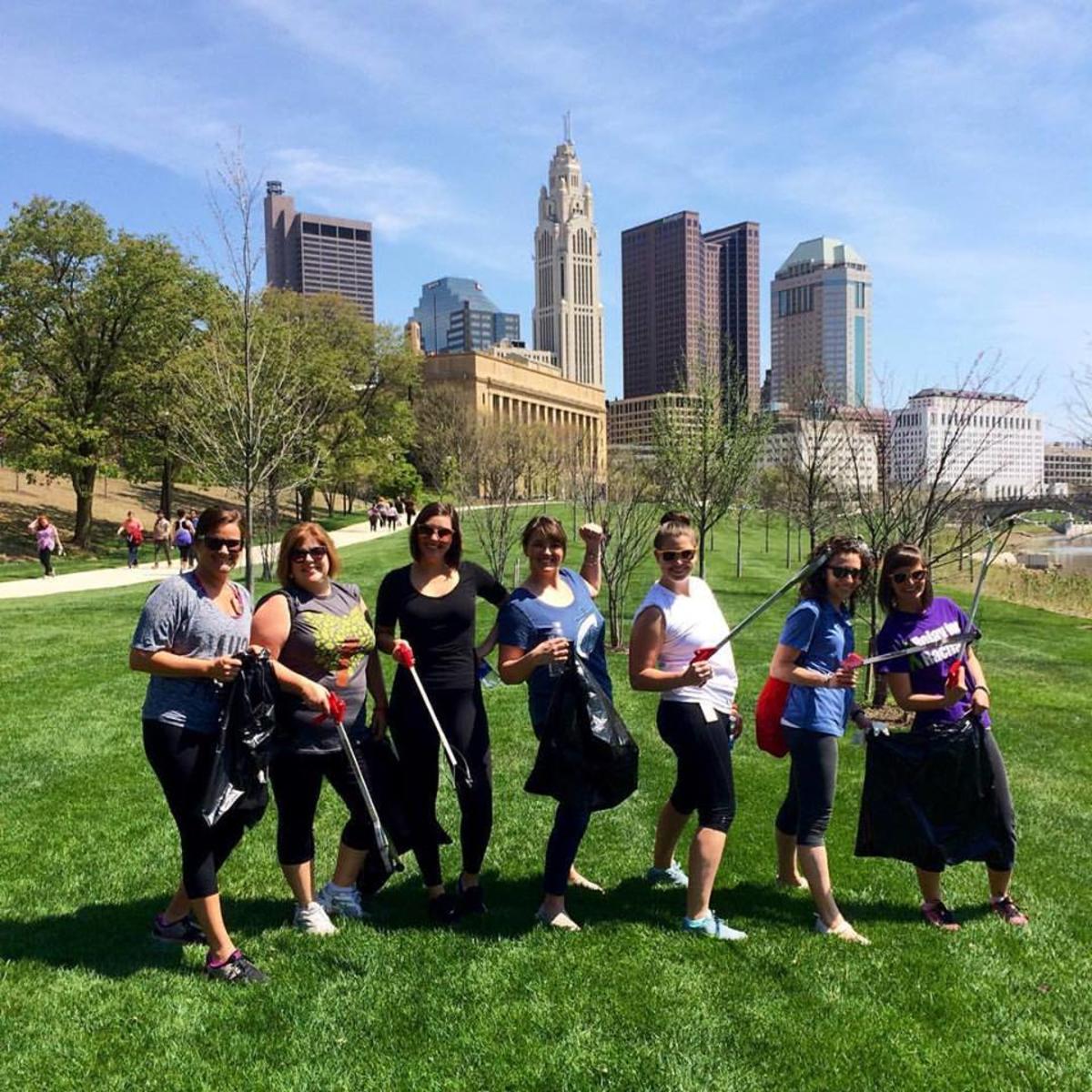 Waste Management
According to SWACO (Solid Waste Authority of Central Ohio), Franklin County residents and businesses send over a million tons of material to the landfill annually, even though nearly 76% of this material can be recycled or composted. Recycling can help reduce pollution, contribute to clean water, conserve limited natural resources and reduce reliance on landfills. 
Franklin Park Conservatory Composting 101 Virtual Class 
April 13 | 6-7:30 p.m.
Whether you live in an apartment, house or on a farm, composting is a convenient and responsible way of getting rid of your vegetable scraps and food waste while creating nutrient-rich topsoil for your garden and potted plants. Join the experts at Franklin Park Conservatory to explore what composting is, how anyone can get started and how to maintain a successful compost bin. Register for class here.
SWACO Plastics Expansion 2.0 Recycling Webinar Featuring Speakers from Rumpke Waste & Recycling 
April 21 | 12-1 p.m.
Despite what you may have heard about changing global markets and challenges to the recycling industry, recycling remains one of the easiest ways individuals can make a difference that benefits the environment and the local economy.  The recycling program in Franklin County recently expanded to include additional types of plastics – tubs, specifically – which means our cottage cheese tubs and yogurt containers can now go on to have a second life as a new product. Register here.
National Prescription Drug Take Back Day Medication Disposal Drop-Off Event 
April 24 | 10 a.m. - noon
When you're done with prescription medicine, it's easy to forget about it as it sits unused in a drawer or medicine cabinet. But keeping unneeded medicine in the house can harm children, pets, teens and adults if accidentally ingested or misused. The best option for safely disposing of prescription medicines is at a prescription drug drop-off site. SWACO partners with communities across Franklin County to make mobile as well as permanent collection sites available year-round. Visit this website to learn more about the types of medications accepted, and the locations of drop off sites throughout Central Ohio. 
Household Hazardous Waste Drop-Off 
May 8 | 8 a.m. - 2 p.m.
SWACO provides Household Hazardous Waste (HHW) disposal services for all Franklin County residents. Most items are free to dispose of and identifying HHW is easy. Look for key words on containers such as poison, danger, caution, flammable, corrosive, or 'use in a well-ventilated area.' To safely dispose of HHW containers, visit the mobile collection event in Dublin or the permanent drop off facility. Find out what's accepted and download the location addresses here.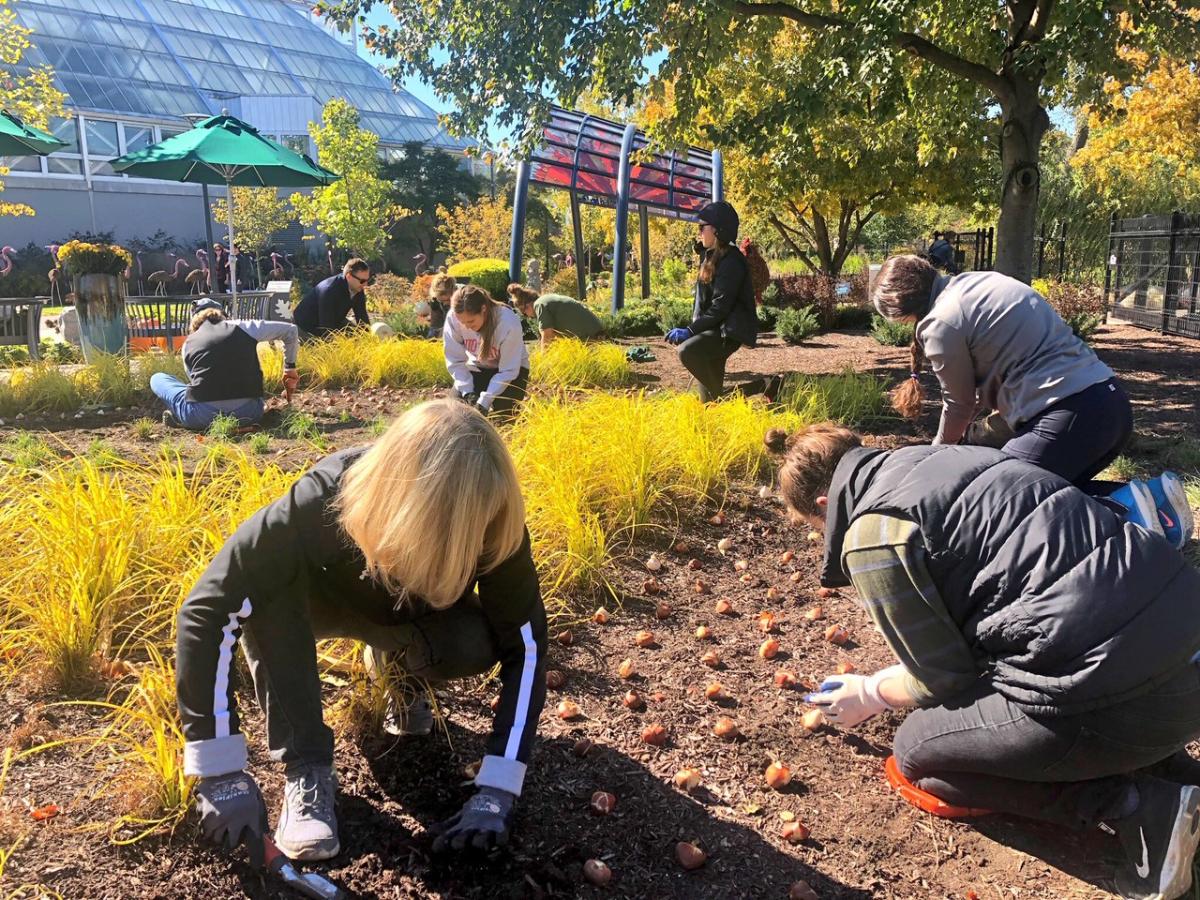 Environmental Action
As spring and summer months quickly approach, many people will be spending more time outside enjoying Columbus beautiful parks, trails and waterways. IT's important to keep these places clear of trash and Earth Day is a good time to kick off the cleaning process.
Community Clean-up
Throughout April
Earth Day Columbus organizers lead one of the largest Earth Day volunteer events in Columbus. Check this link for a public community clean-up taking place near you. 
Earth Day Work Day at Goodale Park
April 17 | 9 a.m. - noon
Help keep Columbus' oldest public park looking beautiful! All 13+ gardens are 100% volunteer maintained, and this Earth Day support is needed with weeding, watering, litter pick-up and more. Anyone interested should meet at the Caretaker's Residence in the center of the park. Learn more here.
Franklin Soil and Water Conservation District (FSWCD) Community Backyard Spring Kick-off Virtual Class
April 24 | 10-11:30 a.m. 
Eligible Franklin County residents who attend this class on backyard conservation practices will qualify for one $25 or $50 rebate on specific backyard conservation items. Additional program details and eligibility can be found here, and course registration can be found here.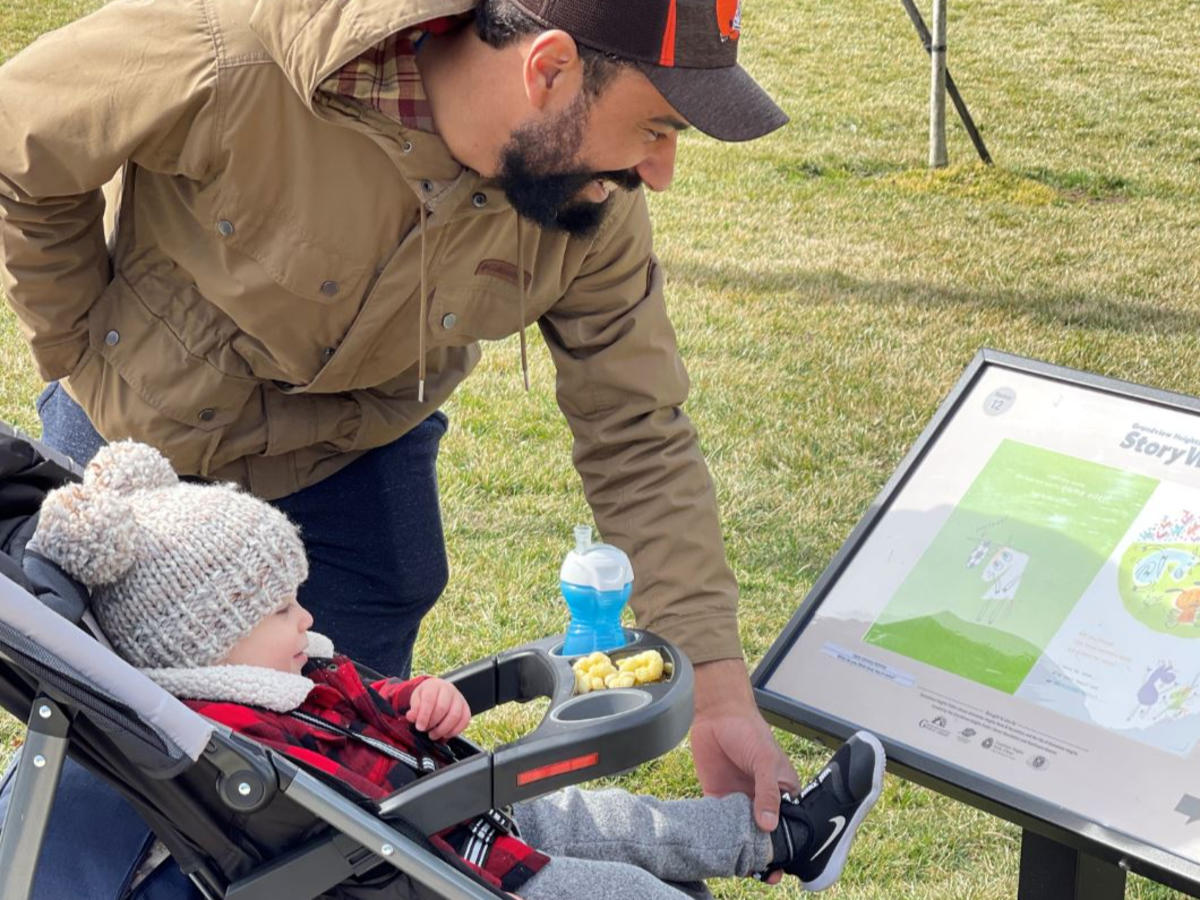 Kids
Kids are very impressionable, so it's important to teach good habits early in life! Each of these events is both fun and educational.
Storybook Trails
Throughout April
The Grandview Heights Public Library StoryWalk has a new story in honor of Earth Day. "We Are Water Protectors" by Carole Lindstrom and Michaela Goade is a tribute to Native resilience from Indigenous creators. The storybook trail at Blendon Woods Metro Park features "Once There Was A Tree" by Natalia Romanova to celebrate Earth Day. Check out the trail's new location here and explore all the storybook trails in Central Ohio here. 
Hey Kids, Let's Rethink Waste this Earth Day Webinar 
April 21 | 6:30-7:30 p.m.
Interested in diving into waste this Earth Day? Join SWACO for a learning session that's kid-friendly and fun for the whole family!  Topics for discussion include what goes in the recycling bin, what happens with the waste that is tossed into the trash, why it's important to reduce materials sent to the landfill and how each one of us can make a difference. Bring your thinking caps and join SWACO to rethink your waste habits. Register here.
KidX: Earth Day
April 22 | 5-6:30 p.m.
Polaris Fashion Place invites you to roll down your windows and enjoy the outdoor air during a special drive-thru that will feature crafts, giveaways, treats from Shelby's Sugar Shop and GoGo Squeez, and special characters. Decorated cars are welcome! Learn more here.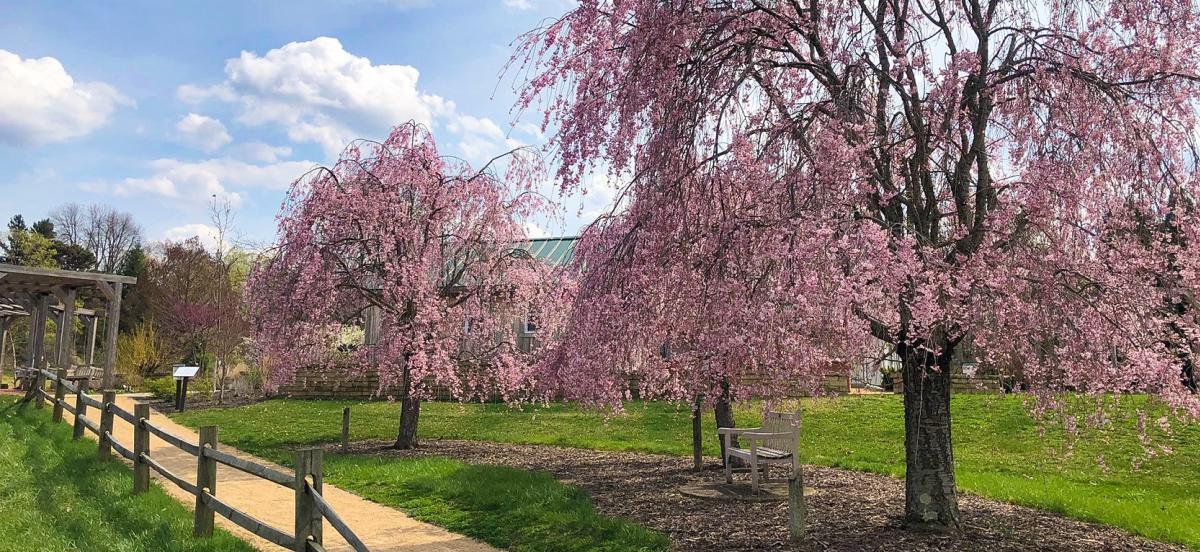 Discounts, Freebies & Fundraisers
Northstar Cafe Veggie Burger & Earth Day Menu
April 22
Traditionally, Northstar Cafe has celebrated Earth Day by giving away their signature veggie burger. This year, Northstar will be offering the fan favorite for full price, with 100% of sales going toward Northstar's Team Member Relief Fund, designed to help employees during the COVID-19 pandemic. Northstar will also be offering its special Earth Day menu, including spring cocktails and chocolate chip cookies, for dine-in, curbside carry-out or delivery. Check here to find the location nearest you.
Brassica Chocolate Chip Cookies
April 22
Brassica's vegan, housemade, tahini chocolate chip cookies will be available individually or in packs of 8, with all proceeds going towards the Team Member Relief Fund. Find the nearest Brassica location here and order online as early as April 16.
Free Admission to Dawes Arboretum 
April 22
The Dawes Arboretum will celebrate Earth Day with free admission all day. Due to COVID protocols Earth Day attendees are asked to reserve a free ticket using the code EARTHDAY21 here before visiting. Free trees will be given away from the Red Barn Reserve 12-2 p.m., while supplies last. Learn more here.
Tree Giveaway at Dawes Arboretum
April 29 - May 1
The Dawes Arboretum will celebrate Arbor Day with a tree giveaway from 12 – 3 p.m., while supplies last.  Additional virtual programming will be available too. Learn more here.