Volume 6 of the Columbus Ale Trail launched this month, giving beer explorers an easy map to discovering more than 50 breweries across the region. Simply pick up a passport at any participating brewery or Experience Columbus Visitor Center, then visit breweries, order pints, and collect your stamps.
Once you've collected four stamps, you earn a Columbus Ale Trail embroidered patch; visit every location (excluding those currently closed due to COVID-19) to unlock a limited edition print. Just bring your passport to The Ohio Taproom or the Experience Columbus Visitor Center at Easton to redeem before April 30, 2022.
The Ale Trail continues to grow annually. Here's what's new on Volume 6:
Plain City
1487 is an homage to the beer halls of Bavaria. The taproom and restaurant features a large indoor beer hall, but an even more impressive outdoor biergarten with rows of tables, firepit, covered shelter, and games. The food menu includes wings, pierogi, burgers, salads, schnitzel, even a kid's menu. 1487 does branch out into other styles, but start with their German brews like the kölsch, dunkelweizen, or new doppelbock.
North Hilltop
CBC is one of the city's oldest beer brands, and its relatively new taproom attached to its west side production facility is the place to sample a rotating selection of 20 beers on tap. As of this writing, CBC's bar is temporarily closed, but when it's open, the taproom lets the brewing team flex its wings by offering everything from pales to sours, stouts to hefeweizens. CBC is known for its IPAs, so a good introduction is their Columbus IPA and award-winning Bodhi imperial IPA.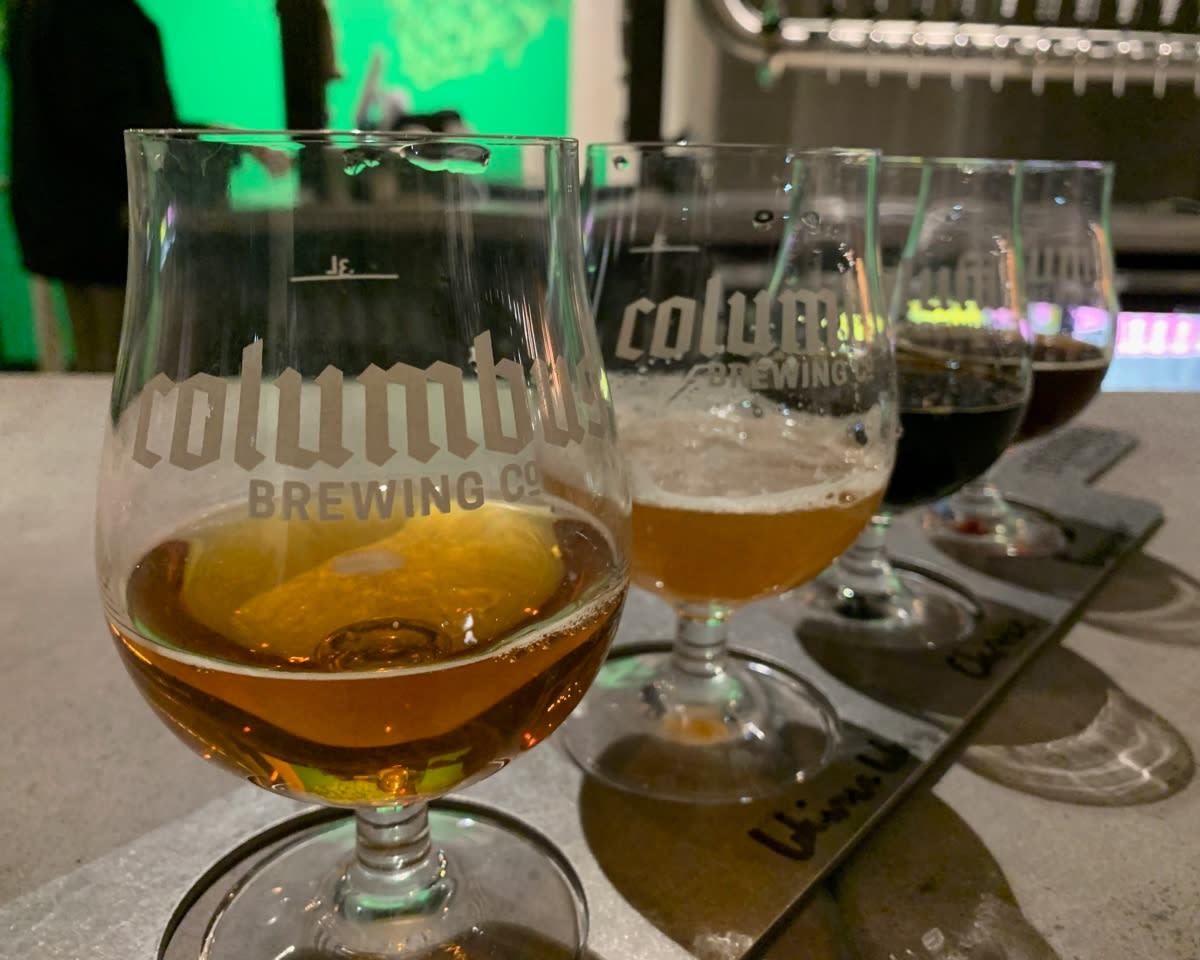 Hilliard
Florida-based Crooked Can operates as the anchor tenant of Hillard's Center Street Market. Its taproom opens into the market hall, allowing guests to order beers and then pick up dumplings, tacos, pitas, popcorn, desserts, and more. Enjoy them in the open taproom or on the expansive patio. Start by trying their Ohi-yo Heartland lager or McSwagger's Own amber ale.
Clintonville
Derive is a cozy and eclectic brewpub in Clintonville focused on house-made beers, cocktails, and a menu of bar bites, sandwiches, pizzas. They continue to grow their roster of beers, but easy starting points are the saisons, like the Not Making Cents.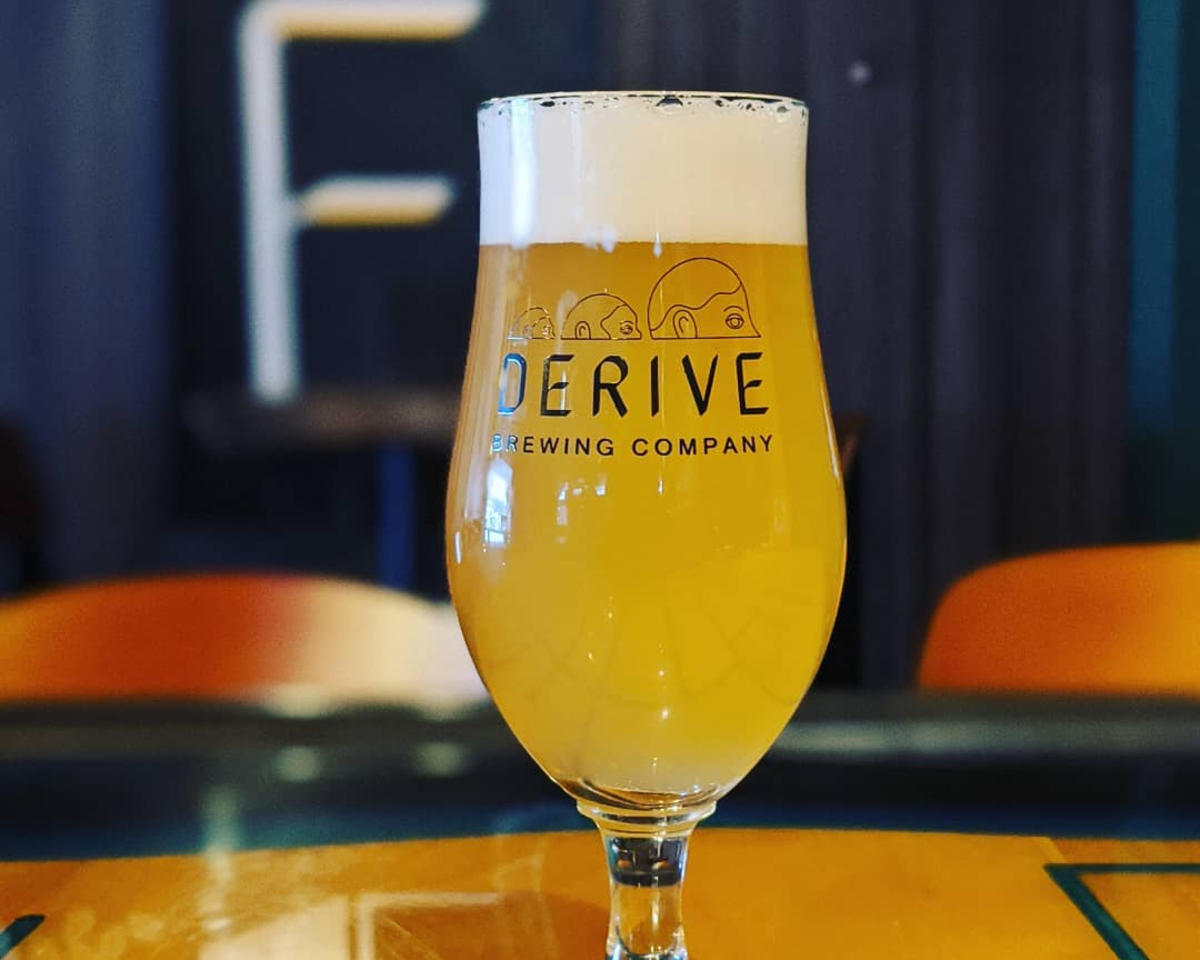 Gahanna
Sitting at the highest point in Franklin County, Edison Brewing is a new beer hall focusing on classic German and English styles. Their brick building is fashioned like an old church, with a brightly lit taproom, a big patio with great views, and local food trucks on site. Try a light and crisp Patent pilsner or malty Nikola Vienna lager.
Easton
Chicago-based Forbidden Root made its Columbus home in a two-story building at Easton. Their full-service restaurant serves a large roster of house beers, cocktails, wine, and a menu spanning bar snacks, cheese boards, pastas, sandwiches, and burgers. Forbidden Root infuses each of their beers with botanicals, like the Pester Power porter with vanilla beans or the Impervious Jobsworth hazy IPA with bergamot.
Gemüt Biergarten
Olde Towne East
Making its home in an historic fire station, Gemüt recreates the fun of a German beer hall. The interior shines with colorful stained glass windows, while the big patio is home to picnic tables and games for the whole family. Pair a classic German style like the malty, copper-colored Woden's Hunt Dunkel or hazy and banana-heavy Alfheim hefeweizen with pretzels, wursts, sandwiches, and schnitzel.
Richwood
Find Rhetoric Brewing on an old family farm in Union County, producing not only their own beers but hard ciders, meads, and wines. Guests are welcome to bring in outside food or order from the food trucks that visit in season. Hang out in their cozy taproom or new patio with a Bodacious Blonde, Back 40 English pale, or Toad Strangler stout.
Harrison West
Cleveland-based Saucy Brew Works opened its first Columbus location on a quaint Harrison West corner. The taproom features a full-service coffee shop and brewpub, with full bar (including fun swing seats at some tables), serving breakfast sandwiches, New Haven-style pizza, wings, and other shareables. The beer menu spans 20 selections; try the Habituale kolsch, Daisy red IPA, or Hello Columbus IPA.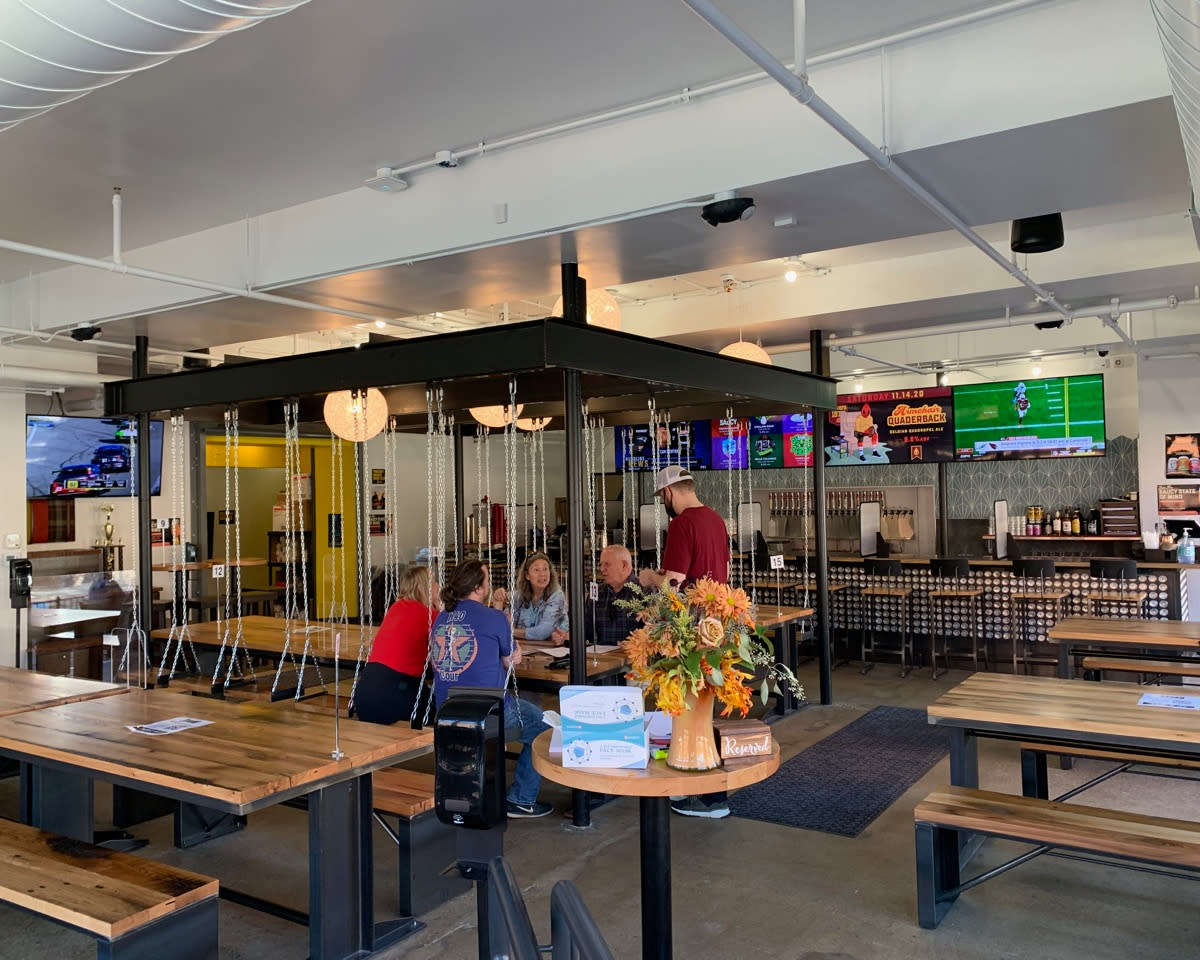 Polaris
The family-run Spires Social made its home just off Polaris Parkway, offering a cozy new space for gathering over a round of beers. Current house offerings range from the Happy Pils Czech lager to the Mask Up hazy IPA to the Kilted wee heavy.
Franklinton
Part of the Gravity development in Franklinton, Taft's comes to us from Cincinnati. The Brewporium features a tiled floor, multiple seating spaces, and giant bar in the center. Find games to play in the corner, and a giant tiled pizza oven serving thin, charred-crust New Haven style pies. Pair the original tomato pie with a Gavel Banger IPA or Cherrywood amber ale. (Please note: as of this writing, the Brewporium is temporarily closed.)