As many gyms throughout the community remain closed, it can be hard to find intrinsic motivation to stay active in our homes. While Columbus has ample hiking trails and waterways for canoeing or kayaking, if you're someone who craves competition to push yourself harder, these options for getting outside aren't always enough.
If that sounds like you then we have good news – there are a number of group fitness classes still taking place throughout the community. Even better, all the options we present here are outdoor classes and they're free!
Columbus Commons' free fitness classes are a hallmark of summer here in Ohio's capital and we're pleased they're able to continue amidst the COVID-19 pandemic. This year, through September, there are three classes that take place every day, Monday through Thursday, at 7:30 a.m., 8:20 a.m. and noon. Classes are a mix of high and low impact, including both bootcamp-style and yoga, so there's something for everyone. However, class sizes are limited to nine participants only this year to accommodate social distancing guidelines, and pre-registration is required. Find more information here.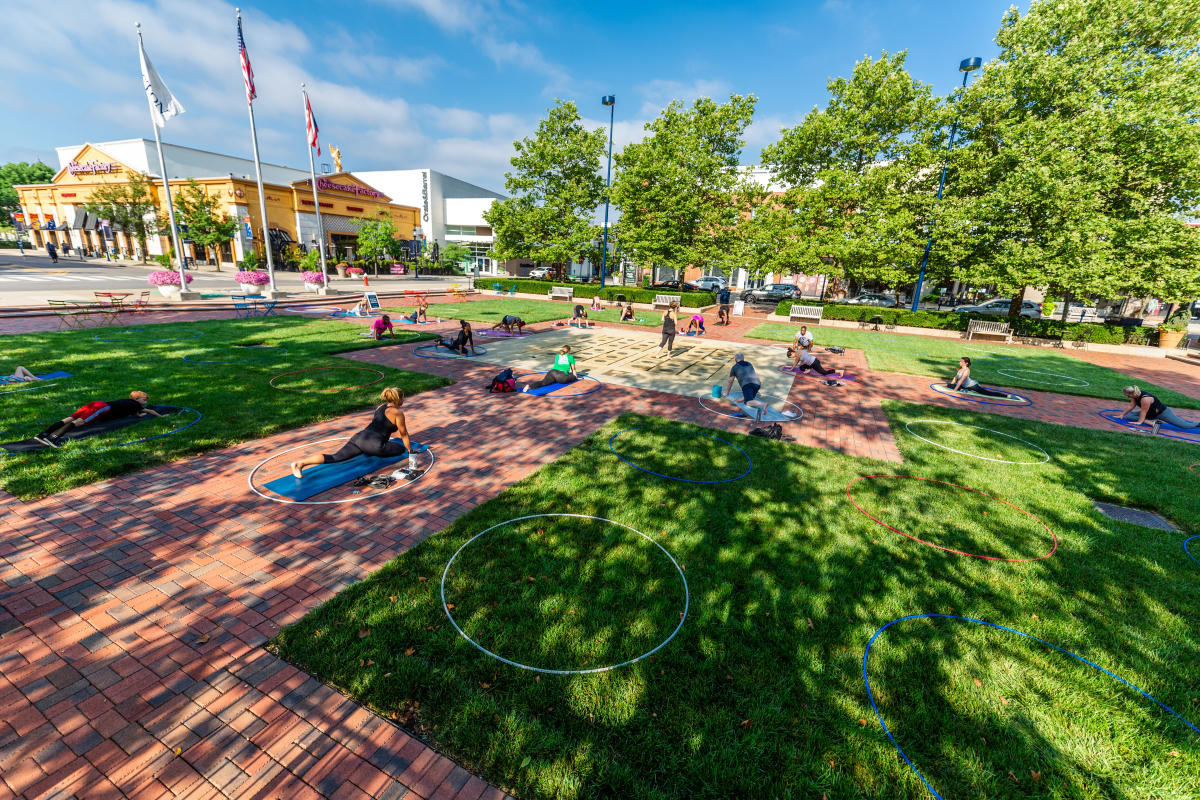 Easton is bringing back its annual Yoga on the Square event with safe physical distancing measures in place every Friday through Sept. 25. Beginning at 8:30 a.m., the class on Town Square (just south of Brio) will focus on strength, conditioning and flexibility. This free event is open to anyone age 13 or older on a first-come, first-served basis. Learn more here about joining Easton for some fun yoga in the sun this summer.
Each Saturday, the Westerville Farmers Market offers community yoga beginning at 8 a.m. Situated on the lawn to the east of the Presbyterian Church, the area is largely shaded and fit for all skill levels. Donations are welcome, but not required, and after class participants can easily check out the Farmers Market in its new location right behind City Hall! Check for updates here.
Check out these other summer fun activities: