If you've ever wanted to taste creative food and beverages from 20 different restaurants at once, all while supporting a good cause, you'll have your chance at the annual Taste of Dine Originals, taking place at the Franklin Park Conservatory & Botanical Gardens on May 9!
Dine Originals Columbus is a non-profit organization made up of more than 20 locally owned eateries that promote the Columbus restaurant scene. They encourage you to dine local, to support the creative and hard-working chefs and restaurant owners who make our city great.
First held in 2008, Taste of Dine Originals is an annual fundraiser for both Dine Originals and The Buckeye Ranch, a non-profit social services agency providing care for children and families who deal with mental, emotional, behavioral and familial issues.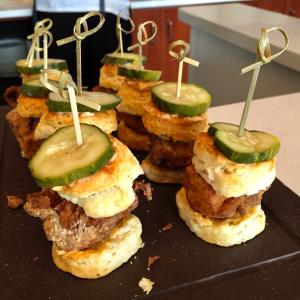 Your ticket includes:
Unlimited tastings of dishes from local restaurants paired with beverages from local wineries, breweries and distilleries
Wine grab
Raffle and a silent auction
Admission to the Frankiln Park Conservatory
Food and drink will be scattered around the Conservatory, so you'll get to explore all of its features while you enjoy samples. Featured restaurants include Barcelona, Chile Verde, Due Amici, G. Michael's, Katzinger' Delicatessen, Tasi Cafe, The Refectory, Tip Top Kitchen & Cocktails and many more!
"Dine Originals of Columbus is honored to once again be partnering with The Buckeye Ranch to bring The Taste of Dine Originals to the Franklin Park and Conservatory and the great city of Columbus," said Becky Davis of Dine Originals. "This premier event features over 20 locally owned restaurants that offer something for every food connoisseur. We hope that everyone will join us in raising money for this great cause and enjoy some fabulous food and beverages."
Taste of Dine Originals
Thursday, May 9, 6-9 p.m.
Franklin Park Conservatory & Botanical Gardens
Benefiting Buckeye Ranch
Purchase tickets at tasteofdineoriginals.com!