With a recent change in state laws, distilleries in Ohio are now able to operate their own restaurants and bars, serving both cocktails and food directly to customers. Previously they were only allowed to offer tours and very small tastings, and now guests can get the full experience when visiting Columbus distilleries.

The first of these distillery restaurants was Watershed Kitchen & Bar in Grandview, opened by the accomplished Watershed Distillery, and most recently High Bank Distillery, which opened its doors as a restaurant, bar, and event space.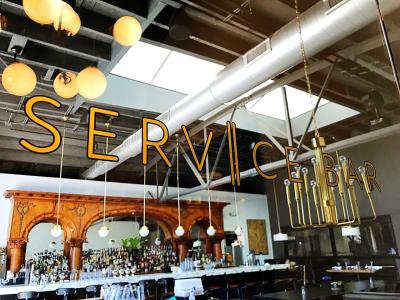 Middle West Spirits, a distillery already distinguishing itself with award-winning spirits, also followed the trend, renovating their event space, bottle shop, and production facility, and opening the Service Bar.

Located at the front of the distillery, Service Bar's bright space features a long marble counter with a beautiful wooden back bar. It's the ideal spot just for cocktails or for a full meal.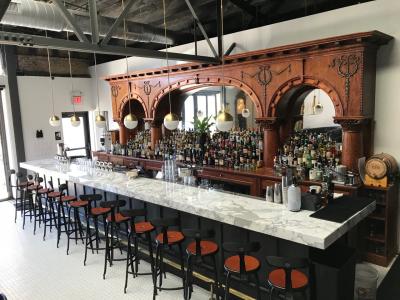 As you'd expect, the cocktail menu at Service Bar features house-made spirits, from Middle West's Vim & Petal Gin to the distinguished OYO portfolio of vodka, bourbon, and whiskey – all made using Ohio ingredients. The Putin on the Spritz, for instance, blends OYO Stone Fruit Vodka, Aperol, grapefruit, Brut champagne, and bitters. Or the Samurye, which mixes OYO Barreling Strength White Rye, OYO Pumpernickel Rye, cranberry port shrub, sage, and bitters.

The drink menu also includes barrel-aged cocktails, shareable punches, and an Old Fashioned flight. The flight features four different takes on the classic cocktail, each with different base alcohols and seasonal combinations.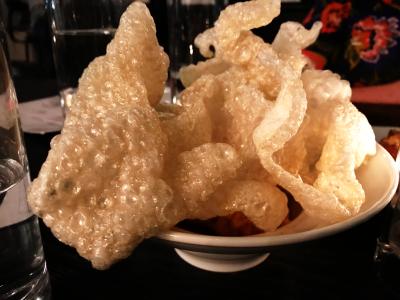 Chef Avishar Barua's menu draws its inspiration from dishes we've all loved to eat growing up, from home-cooked dinners to fast food favorites to memorable snacks. The Cheese & Poof, for instance, is his take on pork rinds, only they're served with a fire roasted pimento spread doused in barrel-aged hot sauce.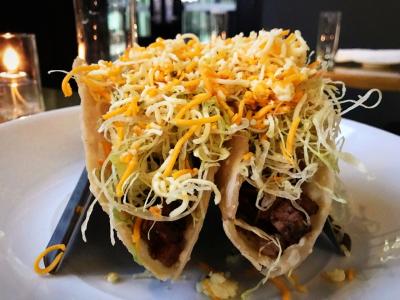 The Cheesy Brisket Crunch has already earned its own cheering section. It's a take on the Taco Bell Gordita, featuring Bengali fry bread and a crispy tortilla as the base, with layers of smoked brisket, pepper jack queso, and salsa guasacaca.

Other menu items range from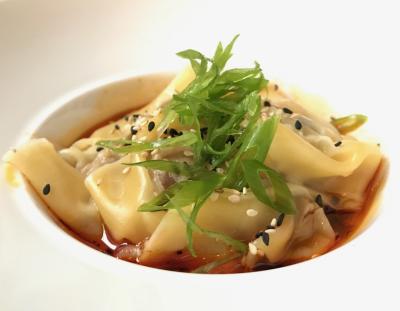 Barua's take on the Johnny Marzetti, a Columbus signature pasta dish, as well as burgers, smoked wings, lamb wontons and crispy ribs. The tender Mongolian Glazed Short Rib comes with cucumber, black garlic, and scallions, plus steamed buns to make little sandwiches.

Desserts are every bit as creative, from a take on the buckeye to a rich cinco (not just tres!) leches cake.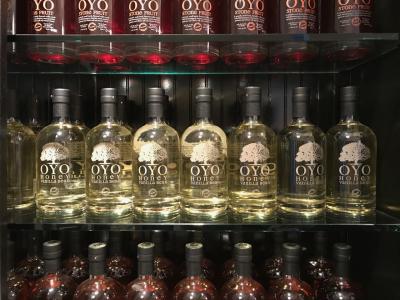 Before you leave, it's worth visiting the newly renovated bottle shop as well, where Middle West sells their full line of spirits, plus bonus items like their bourbon barrel aged Ohio maple syrup.

Guests can pair dinner with a tour by booking earlier through the Middle West Spirits' main office. It's a chance to learn about Middle West and the distillation process, before you enjoy the fruits of their labor!


Middle West Spirits & Service Bar
1230 Courtland Ave.
Columbus, OH 43201