Many of Columbus' best makers and artisans do not have a storefront from which to sell their wares, so its imperative to catch them at a local pop-up market. The holiday season is a special time of year with increased opportunities for shoppers at a variety of holiday markets across the city. You can be sure these craftsmen and women have been honing their skills in recent months and are ready to wow you this season of gift giving. Mark your calendars with the dates below and get ready to cross everyone off your list!
When you head out to shop this year, don't forget to wear your mask and stay socially distant to help slow the spread of COVID-19.
Holiday Farmers Market
Uptown Westerville
Nov. 21 | 10 a.m. – 1 p.m.
Located behind City Hall, the Westerville Saturday Farmers Market in Uptown will return one more time this year to help with holiday shopping. Nearly 50 vendors will offer holiday dinner and dessert items, foodie gifts, handmade artisan products, crafts and more. After you shop, enjoy lunch from a selection of food trucks while listening to live music. Santa will be on site as well! Learn more here.
Not Your Mama's Craft Market
Virtual
Nov. 21 - Jan. 1
Not Your Mama's Craft Market was founded by makers, for makers and is known for offering the highest quality and variety of handmade craft goods. This holiday season they are moving their holiday market online to provide a safe way to support these awesome vendors. Learn more here.
CCAD Art Fair & Marketplace
Virtual
Dec. 4-6 
Columbus College of Art & Design's holiday-favorite art fair heads online this December for a shopping experience you can enjoy from the comfort of your own home! Following the success of the Virtual Spring Art Fair, Columbus College of Art & Design will again present a standout selection of art and design works by CCAD graduates. And, thanks to the online nature of this year's event, shoppers can expect a broader array of artists, designers, and works than ever before. As always, all sale proceeds will benefit the artists and designers themselves. Don't miss out on snagging fabulous, one-of-a-kind stationery, gifts, housewares, fine art pieces and so much more for yourself or a loved one. Shop all that and more, here.
North Market Holiday Market
North Market Downtown
Dec. 5 | 8 a.m. - Noon
Downtown's historic North Market will be hosting a festive holiday market. In addition to those who have stalls in the market, there will be a tree farm, live holiday music, crafts for kids and more. Check out their holiday specials and get more details here.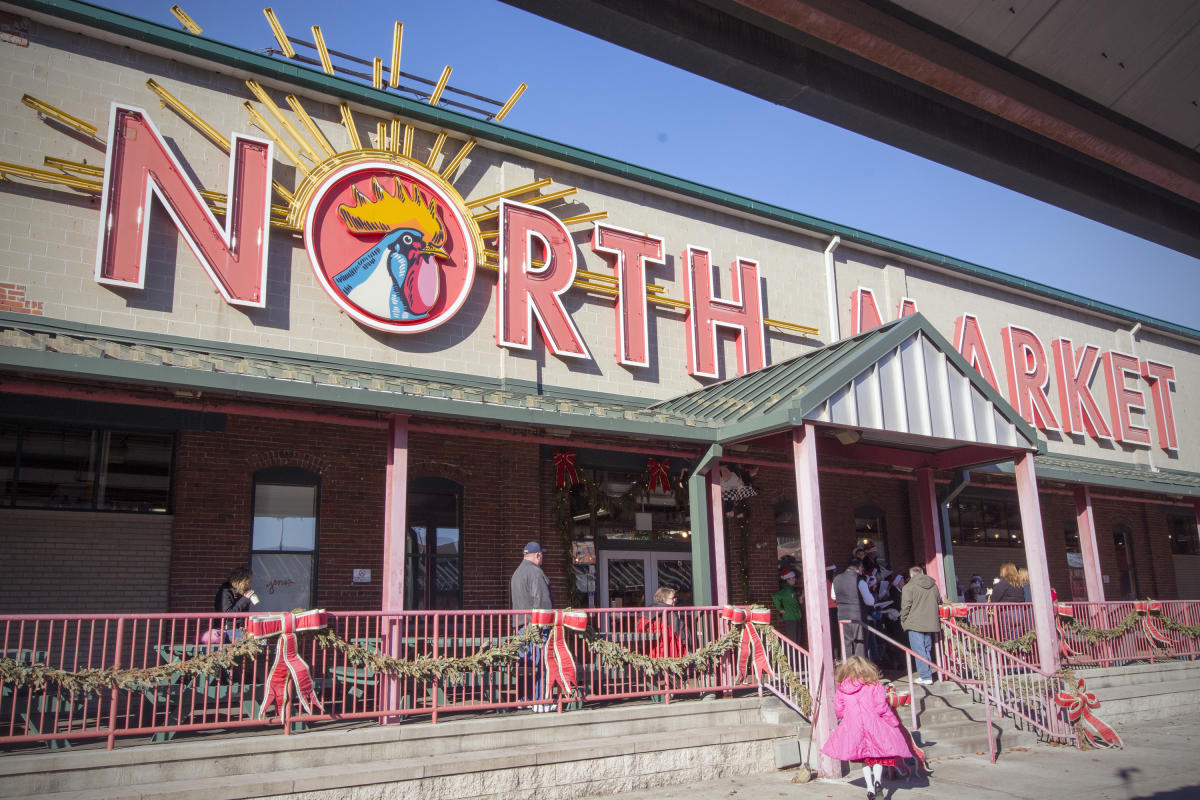 Craftin' Outlaws Virtual Holiday Market
Virtual
Dec. 5-6
For those who are not comfortable leaving their homes to shop this year, Craftin' Outlaws is offering a virtual version of its holiday market specially for you. Outlaws will be sharing their products, promotions and special giveaways on social media, especially on Black Friday, Small Business Saturday and Cyber Monday, so be sure to check for deals and ways to support cottage industries. Get more details here.
Festivus 2020
Hybrid
Dec. 11-13
The annual three-day weekend holiday shopping extravaganza, Festivus, at 400 West Rich is going hybrid, with artists and vendors selling their wares both online and outdoors. A limited number of vendors will be on-site to allow for safe social distancing, and online shoppers have the option to get purchases shipped or to pick up at 400 West Rich for quick convenience. Start shopping here!