Home to nationally acclaimed attractions, historic neighborhoods and a booming culinary scene, Columbus is the perfect place for a family reunion. Here are some must do's during your family reunion in Columbus.
Discover a hidden gem
Visitors to Columbus, especially family groups will always be drawn to the nationally acclaimed attractions like COSI and the Columbus Zoo and Aquarium. While these top ranked attractions are sure to please, Columbus has a number of other attractions and museums just waiting to be discovered.
Find the secrets and stories waiting at places like Motts Military Museum, Jubilee Museum and Catholic Cultural Center and the Kelton House Museum and Garden, a historic stop on the Underground Railroad.
Take in a ballgame
Huntington Park is the perfect place to spend a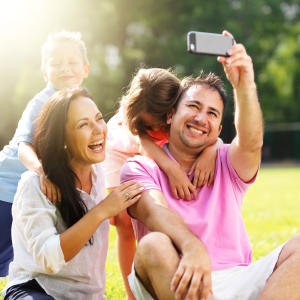 summer afternoon or evening watching America's favorite pastime. Home of the Columbus Clippers, Triple-A affiliate of the Cleveland Indians and winner of a "Best of Ballparks," Huntington Park offers fun for all ages with special games, promotions, songs and mascots, and, of course, an opportunity to watch the rising stars of baseball compete.
General admission tickets offer a variety of seating options, all with great views and vantage points of the game. Bring your baseball glove and blankets for the grass seating in center field. It's the perfect spot for a large group (and for catching game balls). 
Enjoy the Metro Parks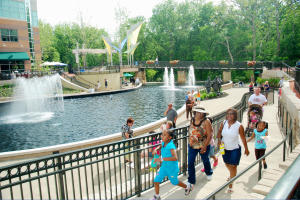 Central Ohio's 22 Metro Parks offer so much more than a beautiful place to picnic.
Take part in the Family Scavenger Hunt at Battelle Darby Creek, a free event available throughout the summer. While you're there, be sure to check out the bison which have been reintroduced to the park and roam freely in two enclosed pastures.
Looking for a little more action? Try the Columbus Rotary Obstacle Course at Scioto Audubon featuring a tire run and flip, 8-foot wall and tunnel crawl.
Eat and drink like a local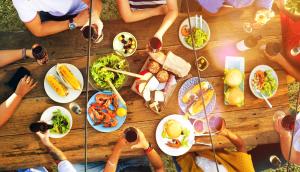 With a booming culinary scene, a reunion in Columbus is not complete without sampling the best of local flavor. The perfect place to start your culinary exploration is the North Market, home to 30 merchants selling a wide variety of fresh, local, authentic foods. Make sure you grab a scoop of Jeni's Splendid Ice Creams while you're there! 
Attend a festival
Festival season is in full swing and the city is jam-packed every weekend with outdoor events and activities. Whether your family wants to listen to live music, enjoy a tasty beverage or indulge with some fried foods, there is a festival to satisfy everyone's interests.
(July 22-24): The Jazz & Rib Fest is the place to be for hot ribs and cool jazz. Barbeque pit masters from around the country will be serving up the best barbeque eats while the finest local, regional and international jazz artists perform on three event stages.
(July 23-August 3): From fried foods to carnival games and musical performances, the entire family will be entertained with a visit to the Ohio State Fair. The fair is best experienced in smaller groups. Pair off with a like-minded relative or two and explore the activities that most interest you. 
Take advantage of the freebies
I'll let you in on a secret: The Columbus Museum of Art offers free admission only on Sundays. Peruse the museum's latest seasonal exhibition and enjoy the year-round mainstays of this light-filled and inspiring space. Then, step outside where nature mimics art at the Topiary Park, another free activity. See George Seurat's famous painting A Sunday Afternoon on the Isle of La Grande Jatte brought to life in a topiary display.
To get even more resources on planning your reunion, click here and contact Sarah!