It's the final weekend before the holidays, and there's a good chance you're scrambling to get things done. When shopping for last-minute goodies, head to some of these local shops along the Made in Cbus Trail to support local while finding that perfect gift – with just enough time to spare.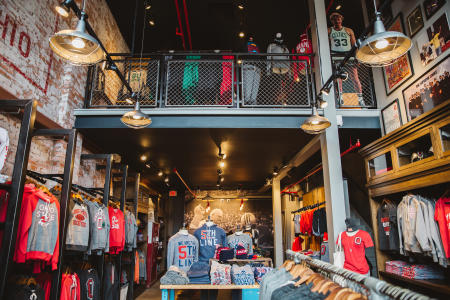 For the One with Ohio Pride: Whether it's due to happy, seasoned locals or die-hard OSU fans, it's no secret that the Ohio region garners a lot of love. These stores share the same adoration.
Two go-to stops for all things Ohio are Easton's Celebrate Local and Grandview's State of Devotion, both of which offer Buckeye State -themed products ranging from clothing and handmade jewelry, to housewares like cookie cutters, mugs, coasters and can koozies, to fine art and beyond.
One of the city's most celebrated local clothing companies Homage, known for its  pop culture and sports-themed tees and apparel, also offers merch giving a nod to Ohio, the city of Columbus and local sports teams like the Blue Jackets, Columbus Crew SC and the Clippers.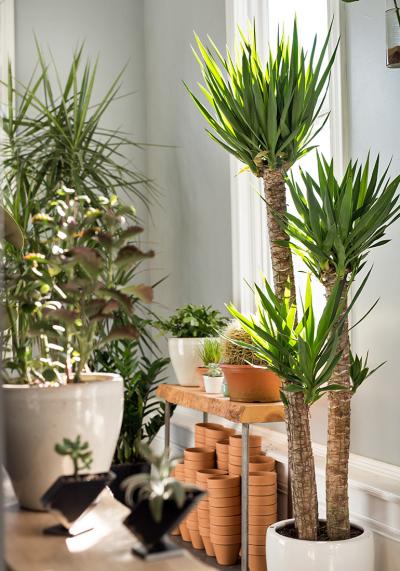 For the Homebody: Something to add to the well-known comforts of home.
Your gift receiver doesn't have to be a green thumb to adopt a new plant. The staff at STUMP Plants make extra effort to educate each customer on their variety of cacti, succulents and other houseplants to ensure for healthy, happy greens for the home.
Fortin Ironworks offers unique home décor in vintage and industrial themes, most pieces of which are re-purposed or handmade on-site in their Grandview studio.
Candles are a go-to gift for any occasion, and The Candle Lab offers customers the chance to make them even more special by offering a customization service. Select from dozens of scents to create that perfect, personalized home fragrance for your loved one.
Instead of shopping at the over-crowded big box bath shops this weekend, check out the local family-owned Glenn Avenue Soap Company, which supplies natural, sustainable skincare products including bar, body and hand soaps, bath bombs, lotions and more.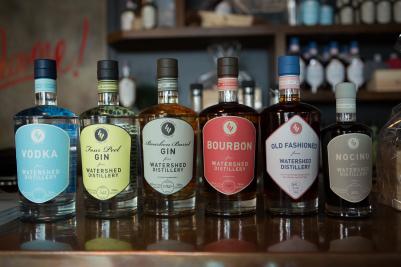 For the Adult Beverage Aficionado: For those who warm their winter with a stiff drink.
Head to Watershed Distillery for a bottle of Bourbon, Four Peel or Barrel-Aged Gin, Vodka, or the rare Nocino, only available once a year. Watershed also offers apparel merchandise, drinkware and even booze-scented candles.
Grab a bottle of Middle West Spirits' iconic OYO Vodka in flavors including Original, Honey Vanilla Bean and Stone Fruit, their Vim & Petal Gin, or award-winning Whiskey in the Bourbon, Wheat or Rye varieties.
Select from Brothers Drake Meadery's nine varieties of honey wine including Bourbon Barrel Apple Pie, Honey Oak, Blueberry Chai and more.
While nothing's better than a bottle for gifting, all previously listed locations also offer behind-the-scenes tours of their production facilities; another great idea for those who want to go beyond just the glass.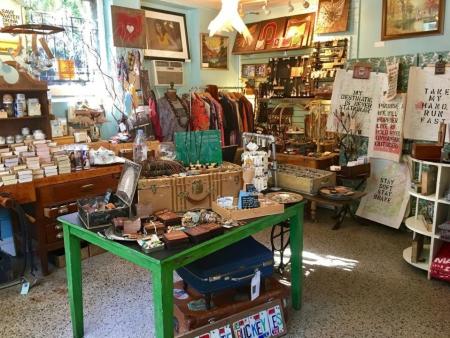 For the Handicrafts Hound: Unique gifts for unique people.
The following shops are tough to categorize, since they all offer a bit of everything creative, quirky and unexpected. Short North's Glean, Clintonville's Wild Cat Gift & Party (formerly Wholly Craft!) and German Village's Helen Winnemore's and The Red Stable all exhibit works of local and global artists and crafters, with incredibly wide varieties of products that range from re-purposed antiques to pottery and home decor, clothing and accessories to paper goods, toys and fine art.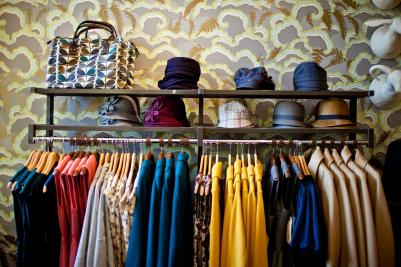 For the Fashionista: Style for all times of the year.
Jewelry is never a bad gift idea for the fashionable person in your life. Find that perfect piece at Red Giraffe Designs, which specializes in handmade and vintage wares, Peace Love Bling for ethically-made genuine stone jewelry, or The Smithery, a working studio that curates creations from over 95 global artists.
Boutique Tigertree offers stylish apparel for both men and women, with a sister store Cub Shrub geared toward the little ones aged 0-6.
Join the cult following that locally-based zerOz has created over their line of artist, inventor and designer-made wallets. With a lightweight and ultra-thin design in dozens of colors and patterns, this product is Intuitive, functional and still fashionable.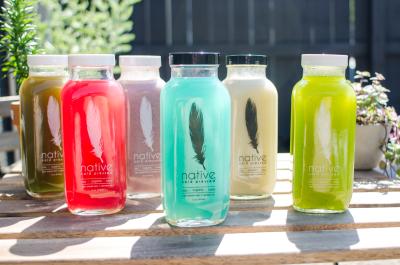 For the Health Nut: Give your fitness-nut friend or family member the gift of good health in the fresh, unique form of a juice cleanse – just in time for those New Year's resolutions.
Alchemy Juice Bar + Cafe offers two cleanse programs, each including 12 bottles of healthy goodness; The Hippocrates Cleanse, a beginners-recommended regimen, and their most popular, green juice-centered The Alchemist Cleanse.
Another option is Native Cold Pressed, whose two cleanse regimens are priced per day and each include 6 bottles with a variety of benefits. Also available are two different mini cleanses, which each feature 3 juices and are meant to be paired with small meals.
BONUS: What's a gift without a card? Head to Igloo Letterpress for dozens of unique handmade gift tags and greeting cards to add some artistic personalization to your giving.
For more info on the Made in Cbus Trail visit madeincbustrail.com, and don't forget to grab your official booklet to collect stamps at the above stops to earn prizes!