Everyone loves a good dessert, and many of Columbus' Latin American restaurants and bakeries serve up colorful treats that should please any sweet tooth.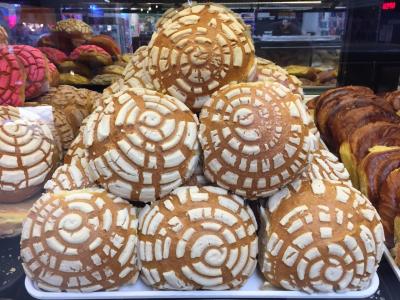 Panaderia Guadalupana on the northeast side is one of the city's many Mexican bakeries. Step inside and enjoy the welcoming smells of fresh baked goods. The beautiful trays of sweet and savory pastries will draw you in. Like many Mexican bakeries, the process at Panaderia Guadalupana is simple: grab a tray and a pair of tongs, and help yourself from the beautiful selection in the cases. Don't miss their conchas or their savory bolillo breads.
Likewise, El Rico Pan on Sullivant Avenue features a stunning selection of sweet and savory pastries. The bakery was recently remodeled to be even more accommodating, and their display cases are packed with sweets. The wonderful thing about their donuts, cookies, breads, cakes and pastries is that they're sweet without being too sugary.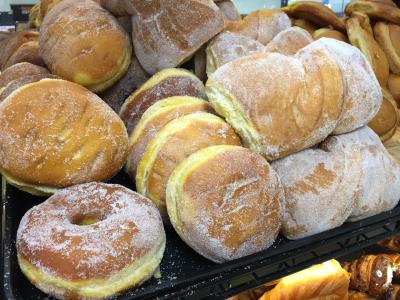 Most international grocery stores also feature fresh baked goods. Inside the Saraga International Grocery, for instance, you'll find Panaderia Mi Pueblo, a small Mexican bakery with several shelves full of a gorgeous collection of sweets. You shouldn't visit the market without picking up one or two treats.
Likewise, La Plaza Tapatia, a restaurant and grocery on the west side, also includes a bakery. They've recently added an ice cream shop, too – perfect for sweet treats on hot summer days.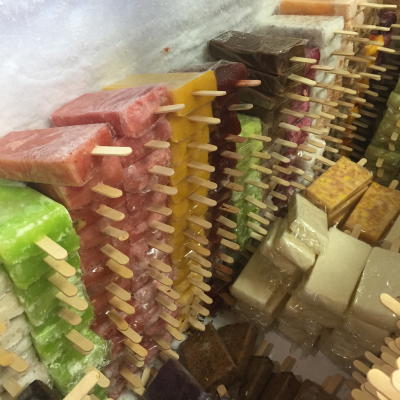 One sweet treat that's taken off with Columbus residents are paletas, a frozen Mexican treat similar to popsicles that are made with fresh fruits, candies, and other creative ingredients. Diamonds Ice Cream (which also serves a huge selection of ice cream!) on the northwest side features a giant freezer case with more than 70 types of colorful paletas, from recognizable flavors like chocolate, butter pecan, or banana to more exotic tastes like sweet corn (it tastes like corn bread!) or pico de gallo.
Read more about other Latin American dining options in Columbus!