Our weekly series, Live to Explore Cbus, features Columbus' thriving neighborhoods through the eyes of people who live, work and play in the area. Discover personal stories, favorite locales and best-kept secrets about the neighborhoods that make our city so special from the people who experience them every day! 
This week, we're highlighting downtown Columbus with Mindy Justis, senior account manager at MurphyEpson, and consultant for Smart Columbus.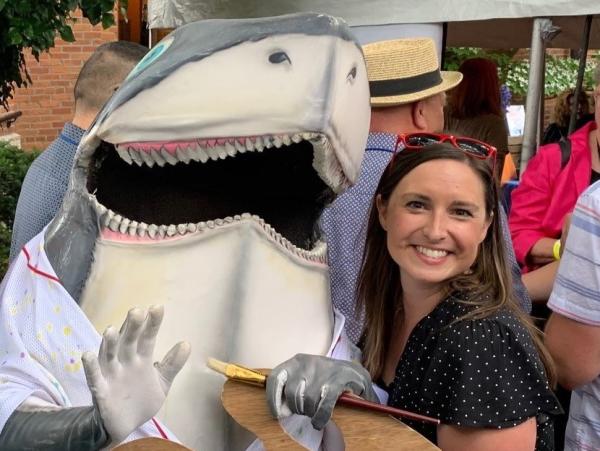 Why is downtown Columbus special to you? 
I'm a big history and civics nerd. For me, the charm is in waking up every day and knowing the depth of impact and heritage this physical space has for our state and nation. From the day-to-day majesty of the Statehouse and City Hall to the stories of how Columbus Commons and the Scioto Mile came to be, I take great pride in it all.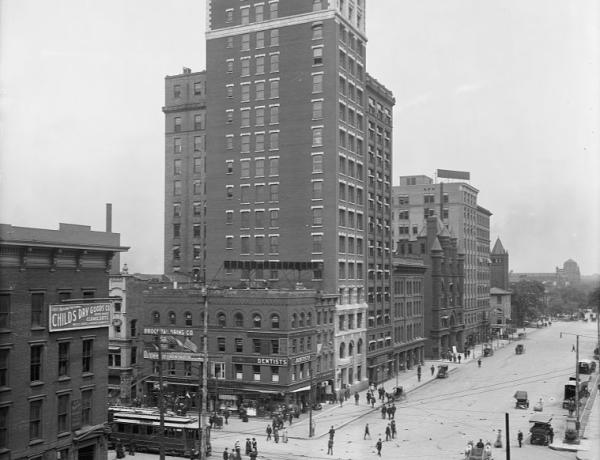 Also, this area has seen a lot of growth and change in recent years which leads to a variety of perceptions. It's a special feeling for me to be a bit of an ambassador, whether it's to share that little-known hole in the wall or best coffee shop, or to debunk parking myths (pssst: the answer is there's plenty). 
What is it like to live and work downtown? 
I'm a bit of an anomaly in that I have worked downtown for several years and just moved here in late 2019. The greenspace has been my saving grace and I've spent many a summer afternoon walking along the Scioto Mile. It's been easy to pop on a scooter and head across the river to Land-Grant Brewing in Franklinton or stroll over to Milestone 229 and enjoy the open-air patio.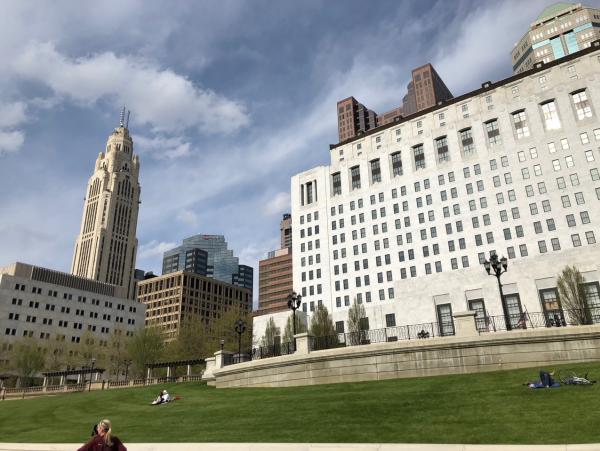 The feeling of community cannot be understated. I live in the Leveque Tower which means I have a lot of neighbors and see quite a few hotel guests come and go. It always feels like it's bustling, and people wave hi even if they don't know you. It's probably the best place in the city to meet a new furry friend and little habits like walking down to the Morning Ritual coffee window by the Commons really makes it feel like home. 
I work from home currently and will be for a little while. It's great that there are a lot of places to pop outside to work for a couple hours. When I need fresh air, I can sit on the wonderful swings on the Scioto Mile or enjoy the tables outside of City Hall. 
Describe MurphyEpson and Smart Columbus, and the roles they play in the community.  
I'm proud to be a part of team of public relations professionals at MurphyEpson that are passionate about helping communities navigate change. We know people become passionate when a new idea is introduced, or an experience differs from their expectations. We're especially known for being brought in on new policy or programming initiatives or public infrastructure investments. It may sound corny, but our role is truly to build trust and inspire audiences wherever we do our work. 
Since 2016, I've enjoyed being on the Smart Columbus consulting team helping with community relations and public engagement on the USDOT-funded projects like the Linden LEAP and Connected Vehicle Environment. In recent years, I've also been able to make an impact in helping with communications around construction impacts in the Short North Arts District during a time of notable growth and investment.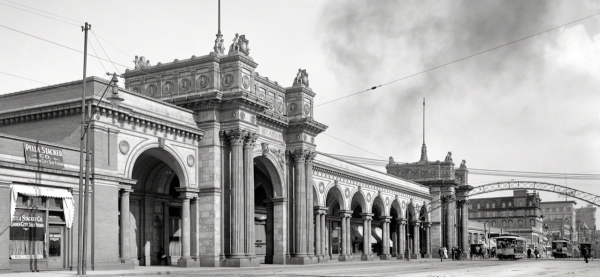 In your opinion, what will downtown Columbus be like in 5 years? 
Downtown is such a hub of arts, culture and experience, so I expect people to take real joy in the simple things like coming to the downtown riverfront for the Columbus Arts Festival and COSI or a show at the Palace Theatre or concert at Columbus Commons. It's a good place to be right now and it's only going to get greater. 
Are there any hidden gems downtown that people should know about? 
So many! The Columbus Atheneum is unlike anything else in the city. Its distinct architectural features make it a must-see spot. Café Brioso is a downtown mainstay that might not at first sound like a hidden gem, but since they've moved across the street and recently expanded to include an outside patio, not many have yet had the chance to experience it. For evening festivities, Due Amici is the absolute best place on a Monday night. They might be traditionally known for a weekend date night, but its little-known wine and live music offerings on Mondays is the best. Lastly – and I'm not sure I want to share this one with too many others – The Keep inside Leveque is such a treasure. There's a chef-driven menu that rotates seasonally and the bar staff crafts unique, specialty cocktails each time the menu changes.   

Why should visitors and residents of Columbus spend time downtown? 
Downtown is a place that has something special to offer today as well as tomorrow. Parks like the Scioto Mile and Columbus Commons offer a tranquil getaway, any time of the year. There is a special glow right now with the holiday lights and decorations up at each.   
Describe your perfect day in downtown Columbus. 
I would wake up, grab a craft coffee at Brioso, and then stroll down to see friends living in the River South area. Lunch outside at Condado Tacos is a must followed by a walk around the Columbus Commons to see what new flowers are out (Franklin Park Conservatory and Botanical Gardens maintains the ground so it's always breathtaking). The afternoon would include a tour at the Statehouse (the tour guides there always have new stories to tell) and then a Pedal Wagon Columbus excursion. Lastly, I'd cap the night off at my go-to, The Keep Columbus.