Our weekly series, Live to Explore Cbus, features Columbus' thriving neighborhoods through the eyes of people who live, work and play in the area. Discover personal stories, favorite locales and best-kept secrets about the neighborhoods that make our city so special from the people who experience them every day! 
This week, we're highlighting Easton Town Center with Chief Executive Jennifer Peterson. Learn what to expect while shopping this holiday season--especially on Black Friday--and how Easton is doing everything they can to keep you safe. 
Why is Easton so special to you? 
Easton is special to me because I get an insider's view on how people of all walks of life make memories here. It's true, we are a place to shop, dine and be entertained, but we also serve as an important place for people to connect, and I am so lucky to witness this daily. Whether it's the family that comes out for hot chocolate and a carriage ride at the holidays, a couple getting engaged around our beautiful fountain or children watching artists create one-of-a-kind work in our annual Chalk the Block event, all of these wonderful moments add up to Easton being an important part of people's lives and hopefully fond memories they will carry with them in the future.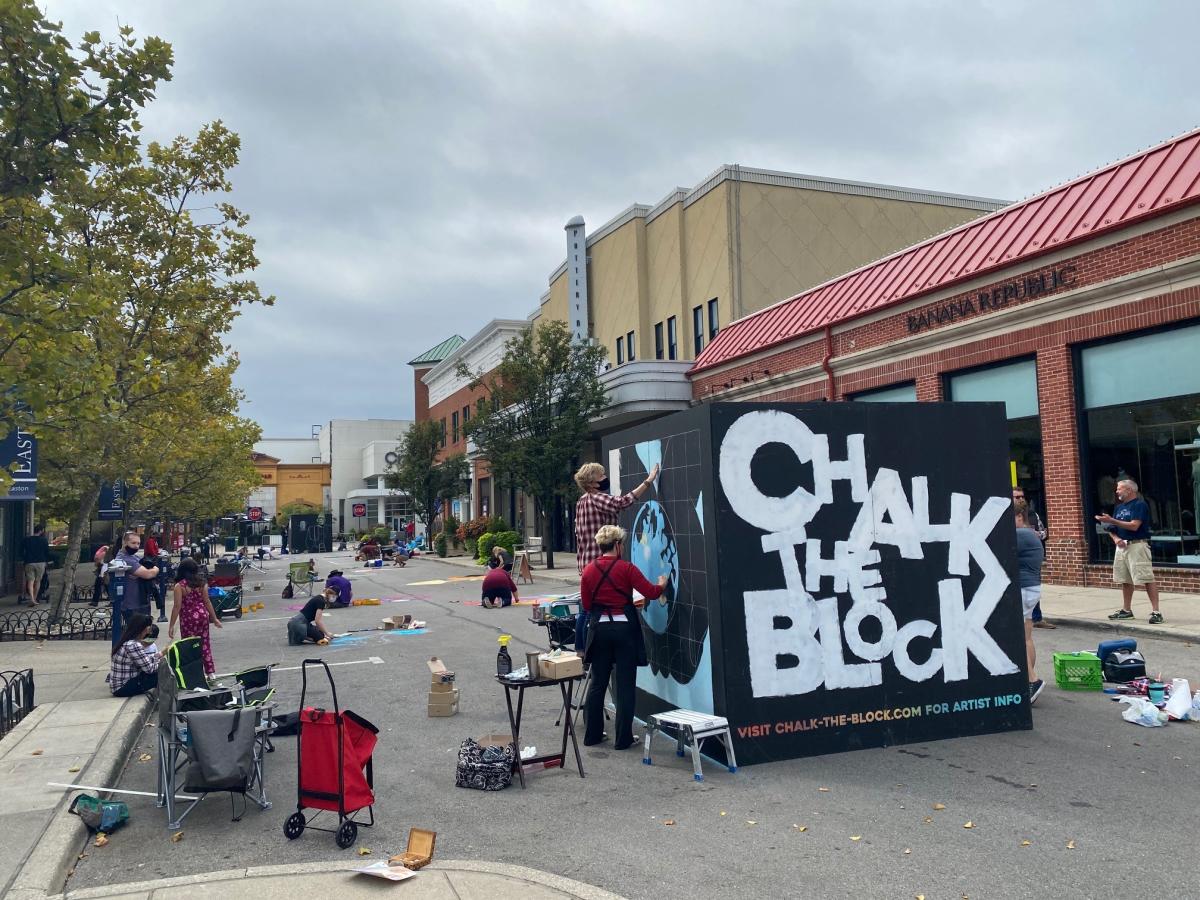 What are some new and exciting things happening at Easton this holiday season? 
The holidays at Easton will be as enchanted as ever, but with appropriate changes and modifications to ensure the safety of all. We've adapted to the challenges presented by the pandemic by innovating and creating new experiences. From the popular drive-by Easter Bunny experience in the spring to physically distanced Yoga on the Square and the Easton Sunset Series Drive-In Movies this summer, Easton Town Center has been finding new ways for our guests to enjoy Easton, all while staying safe.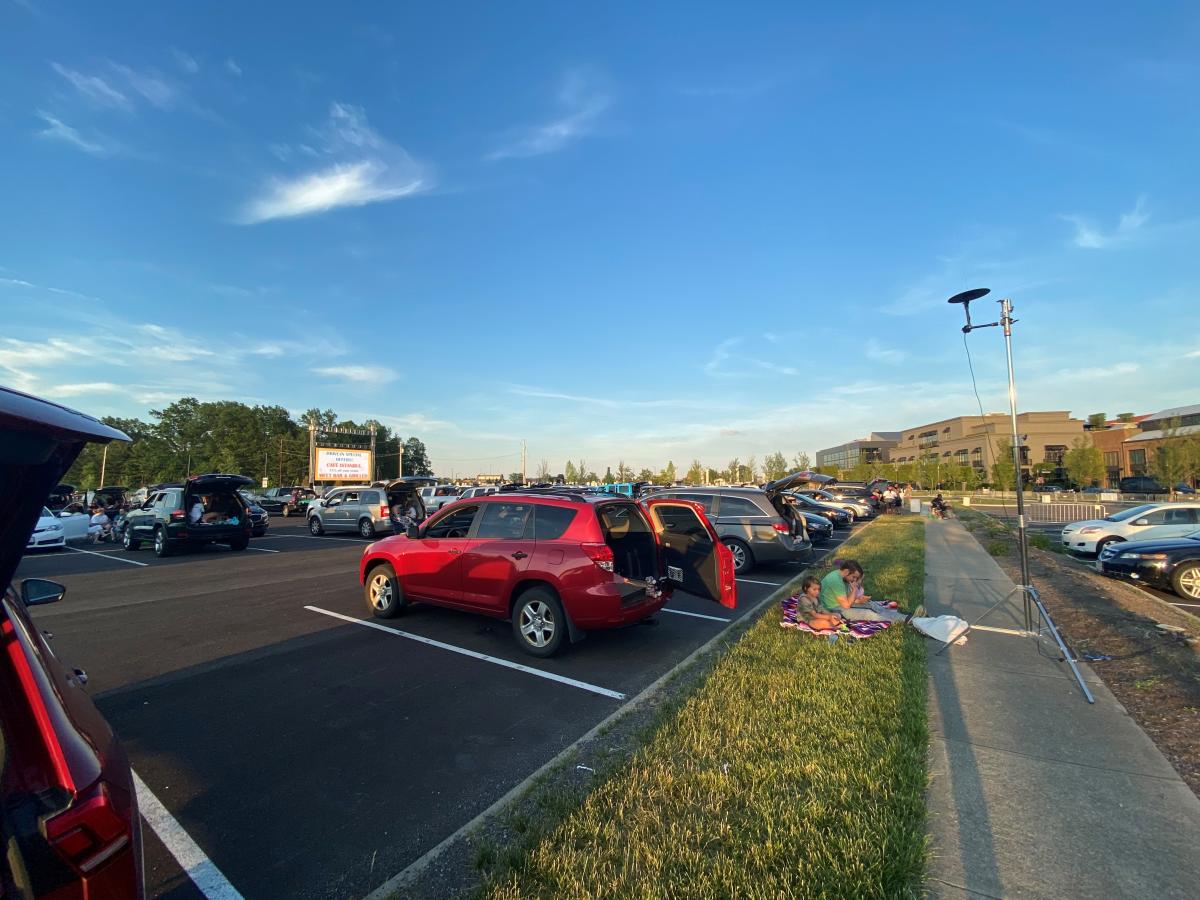 As we prepared for the holidays, we knew we wanted to do something unique that would surprise and delight families, while also being mindful of safety. And, importantly, to ensure that Santa stays safe as well, who remains at home with his quarantine crew at the North Pole. Instead of in-person meetings, we are working with Santa to offer special, personalized videos that will get delivered directly to families' inboxes, so kids of all ages can watch regularly leading up to the holiday and can treasure it for years to come. The $10 donation for each video will go to The Easton Community Foundation to support non-profit organizations in our community. 
As in years past, our guests will be able to enjoy the nearly 2 million lights at Easton and unexpected pop up performances, entertainers and buskers will be onsite throughout the season. You may spot Easton's very own Elf – ElfE – walking around Easton Town Center as well. The Station Building is filled with holiday décor and cheer. Carriage rides will be available through reservations, and you can even drive by our 50-ft Holiday Tree on Easton's Town Square, complete with nearly 30,000 programmable LED lights and special shows with music running every 15 minutes. Details are still to come on the Easton Menorah Lighting later this year. You can check out more about the Holidays at Easton here.
Describe Easton on Black Friday. What can shoppers expect from their experience? 
Easton's number one priority is keeping guests and workers safe as the pandemic continues to unfold. Easton was selected as a Top 10 COMEBACK Retail Center Experience based on our response to COVID-19 and the safe, phased reopening of the Town Center. Our goal as we approach the holiday shopping season is to maintain our safety protocols while still supporting a magical holiday shopping season for our guests. 
We know that many of our brands will offer extended Black Friday promotions versus "1-day only" types of incentives. It also appears that only a few brands will choose to open their doors on Thanksgiving as they might have in the past. Our website and MyEaston App will be kept up-to-date throughout the holiday season with store hours and unique offerings. We are also supporting our merchants and guests with additional tools this holiday, including providing a platform for queue-less line management, along with an express, same-day delivery solution. Our plethora of curbside/carryout locations will continue and likely expand this holiday as well.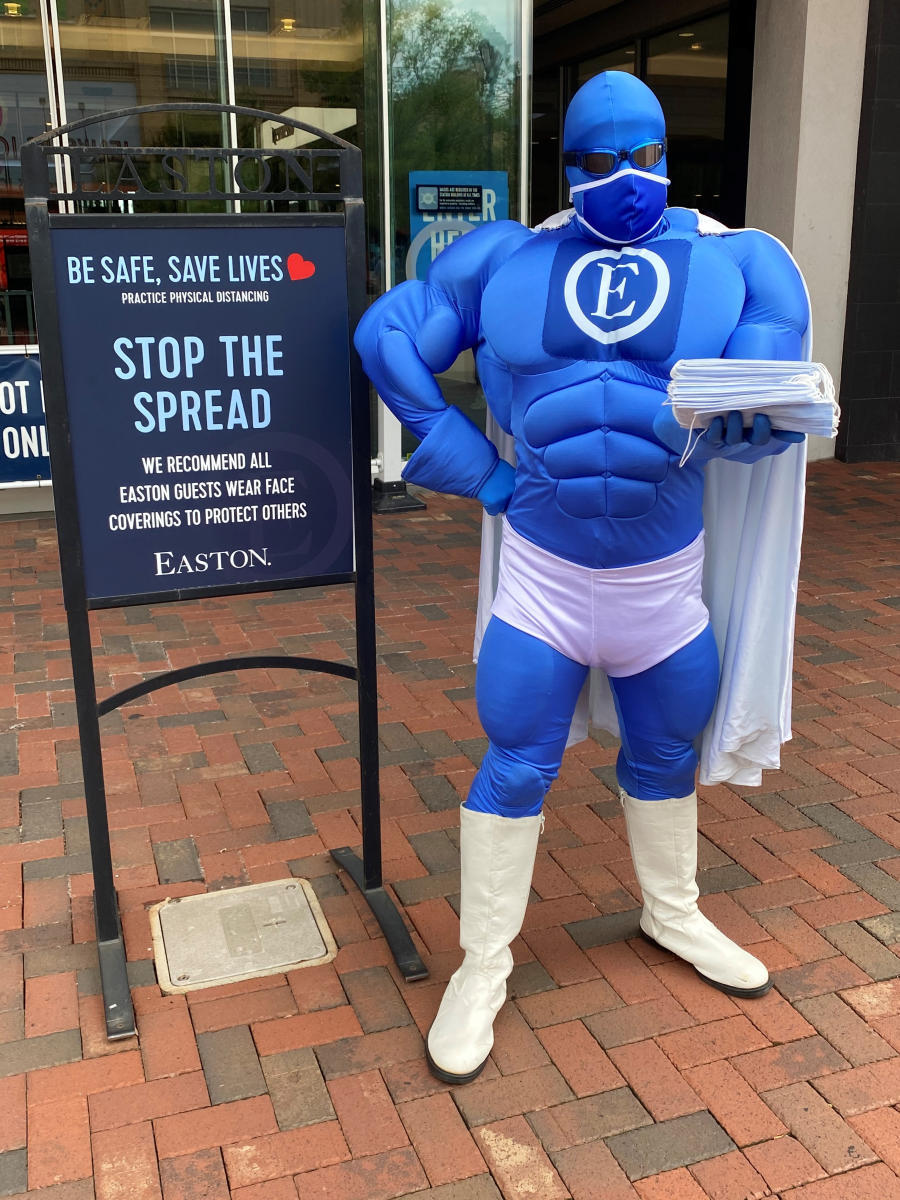 We maintain rigorous cleaning protocols, masks or face coverings are required in the Station Building and outside when distancing is not possible, inside all tenant spaces and throughout property at designated times in consideration of those most vulnerable. We are following the directives of the city, county and state and will continue to do so.  Many stores and restaurants have implemented additional safety protocols as well. The number of guests permitted into the Station Building at one time will be limited throughout the season. Many stores and restaurants also have capacity limitations. There is signage throughout Easton Town Center's property regarding the flow of foot traffic and guests will see arrows on the ground and on the staircases to help guide them throughout the property in a safe, physically distant way. Guests can find all of our current safety protocols here. 
Due to COVID-19 corporate policies, many retailers and restaurants may have varied hours, capacities, and policies this holiday season.  We recommend calling brands directly before your arrival to confirm all hours.  
What is your favorite memory at Easton? 
I have so many… but, if I had to choose, my favorite memory of Easton is dining on the Ocean Club patio with my husband, shortly after I accepted my job here, but before I started. It was a beautiful summer evening, and we had an amazing meal with my favorite red wine, The Prisoner, and just soaked in the sights of this incredible property, all through new eyes now, since I would be joining the team soon. I had goosebumps and was so excited to begin this next chapter of my life and career. It's also a special tradition for my family – for many, many years – to come to Easton on Black Friday to have lunch and shop together, which we look forward to doing again this year. And, before I ever worked here, both of my daughters had their 13th birthdays at Easton, which were very special. I love this place and always have!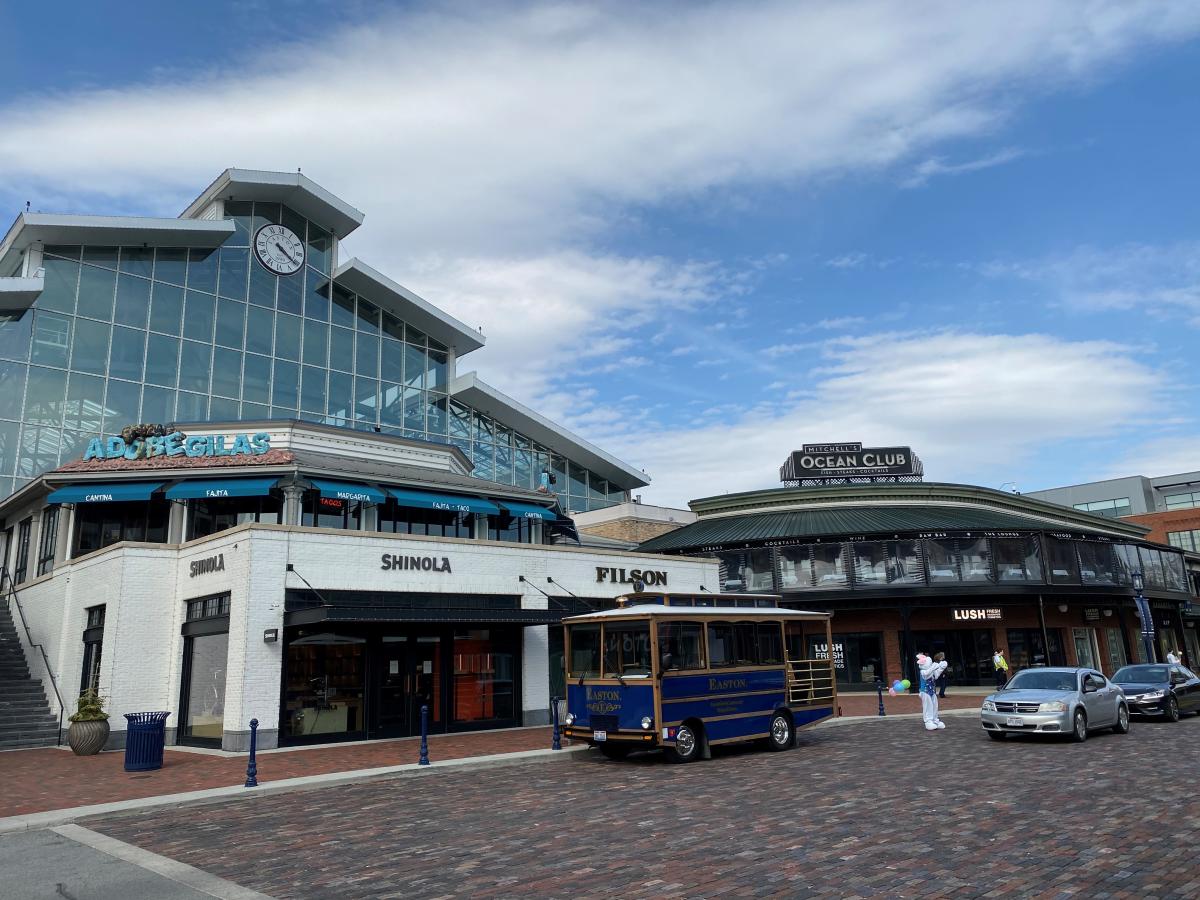 Why should visitors and residents of Columbus spend time shopping at Easton?  
2020 has been a unique year to say the least, but Easton continues to provide the same great services to its guests as it did before the pandemic began. We have adjusted. We work every day to ensure our guests and workers are safe when they step on site. If you are uncomfortable shopping in person, we have designed ways for you to pick up items using curbside service or use CBUS SHOPS to have your items delivered to your home. If you prefer to shop in store, we have protocols in place to keep you and other guests safe. Our restaurants adjusted back in the spring to provide curbside and delivery options. Our three grocery stores have always remained open to provide essentials to our community. Right now, things may not look the same, but I can guarantee that Easton Town Center is still the one-of-a-kind shopping, dining and entertainment destination that it has been for over 20 years.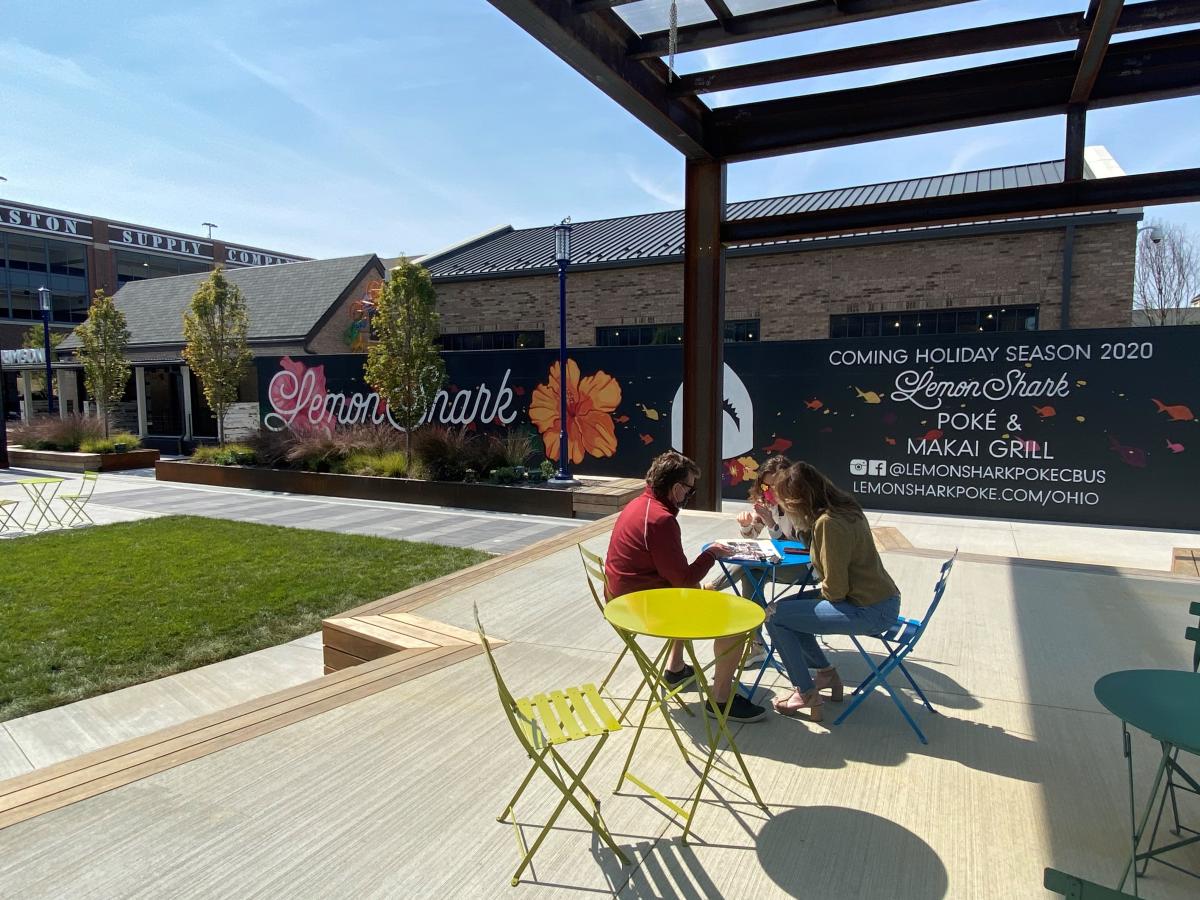 Describe your perfect day at Easton. 
A perfect 'working' day at Easton that I experienced this summer started with Yoga on our Town Square (safely in our personal 'hoops'), with the sky so blue and the perfect amount of clouds and just a little breeze, followed by grabbing a warm cup of coffee to-go and gearing up for a day of varied meetings. On this day, I met with my team on an exciting and innovative new program; chatted with a non-profit partner about how we could collaborate even more together; had a rare patio lunch with a friend; and, later, discussed an upcoming team celebration – to commemorate the milestones we had reached this challenging year and to appreciate the contributions of all members. It was a good day, but so are most days at Easton!