Our recurring series, Live to Explore Cbus, features Columbus' thriving neighborhoods through the eyes of people who live, work and play in the area. Discover personal stories, favorite locales and best-kept secrets about the neighborhoods that make our city so special from the people who experience them every day! 
This week, we're highlighting the new Easton Town Center  expansion with Chief Executive Jennifer Peterson. Opened in late 2019, the new district has become a hub for public art, one-of-a-kind eateries, outdoor experiences and a laid-back vibe. As new shops and restaurants continue to open in the space, Peterson shares her perspective on the area and its impact on Easton. Plus, don't miss her exclusive itinerary below for a perfect day in the neighborhood!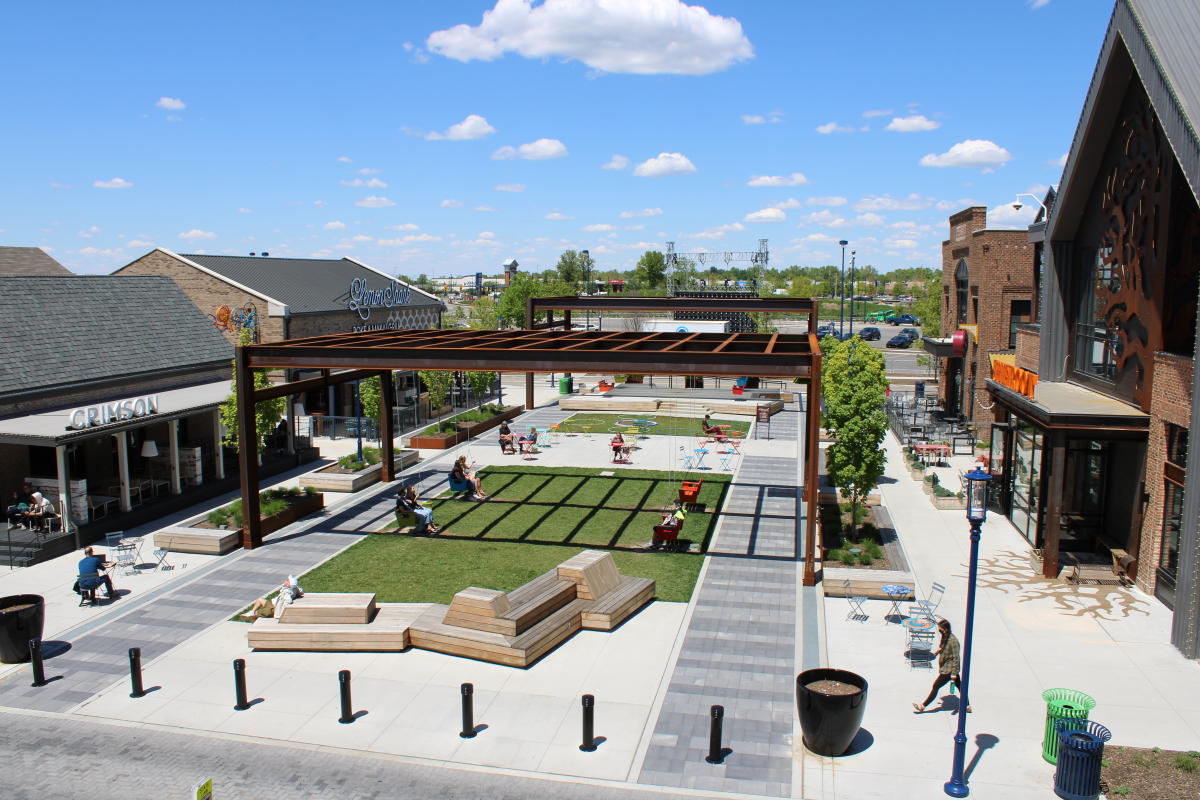 Tell us the story behind the Easton expansion. When did it get started and what was the vision for the space? 
Easton's expansion was announced in 2018 and new spaces began opening in late 2019. The new district has brought public gathering spaces, shops, dining and entertainment venues to Easton Town Center. Located on 16 acres in the northeast quadrant, the new district has transformed the area located between the Town Center and Easton Gateway. It currently features 11 new retailers and restaurants with more opening this summer. The District also offers over 125,000 square feet of new office space and will have 750 new residential units. The area helps set the stage to establish Easton as a unique and exciting residential community. 

The new district showcases an abundance of local art, sculptures and murals that make perfect backdrops for photos. What is the story behind this public art? 
Easton's expansion has provided a canvas for local artists to express themselves and showcase their talent. Some of the pieces include The Leviathan by Jacob Tanner which is located between Forbidden Root, The Beeline and Forty Deuce. Nearby, guests can gather around the Urban Hearth—a working fireplace and literally a piece of art, created by Torkworks. Walk through the Bike Arch by Kobalt Studios between Crimson and LemonShark Poké & Makai Grill to check out Tasting New Life on the west side of Crimson. This artwork is a collaboration between Derrick Hickman and award-winning poet Barbara Fant. 
We invite the community to visit this exciting space and celebrate the beautiful public art along with the eclectic architecture and captivating building facades, as well as the open spaces and digital elements. You can learn more about all the public art at Easton at eastontowncenter.com/art.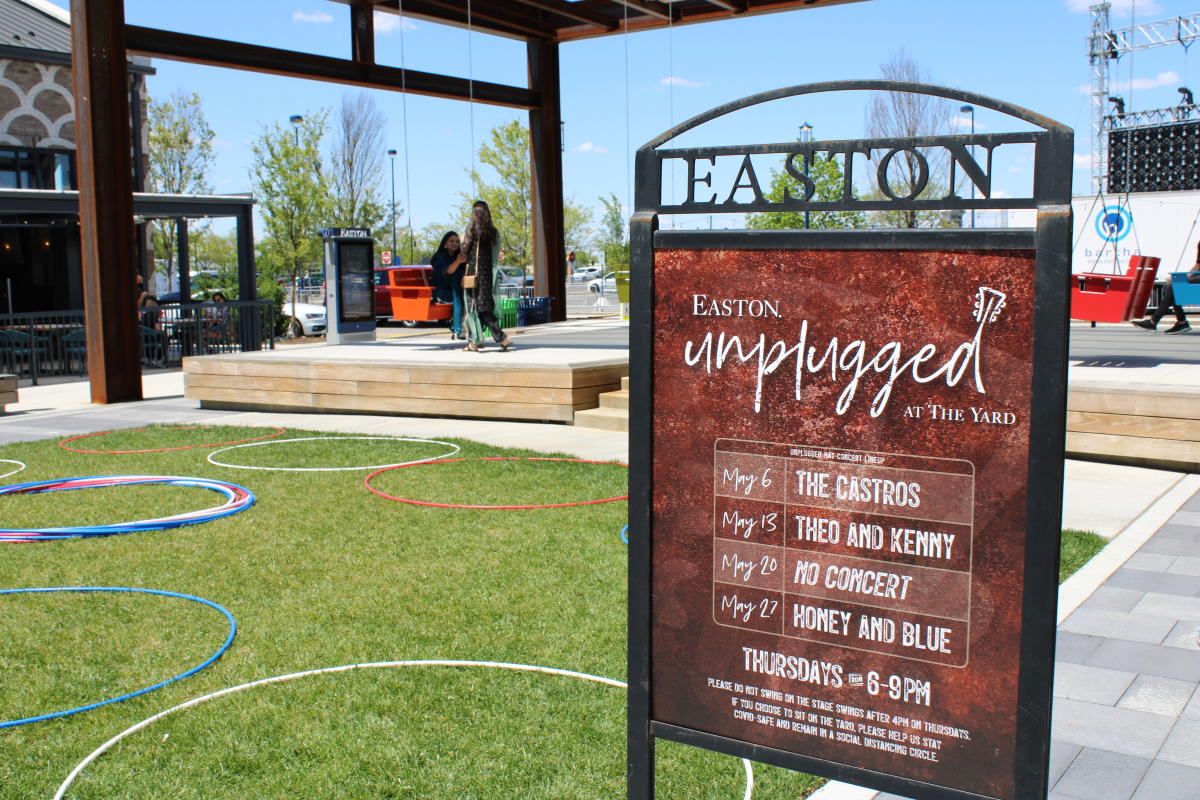 How have your guests responded to the new district?  
Now that people feel more comfortable going out following the height of the pandemic, we are seeing more visitors explore this area. We have fun swings set up in The Yard—an open, outdoor space for gathering—and we've been offering acoustic concerts called Easton Unplugged each week on the built-in stage. It's great to see people having a drink on the patios outside of Forbidden Root, The Beeline and LemonShark, or a cup of coffee at Crimson. Many people also enjoy sitting outside on chairs or a blanket and enjoying live music in this great spring/summer weather.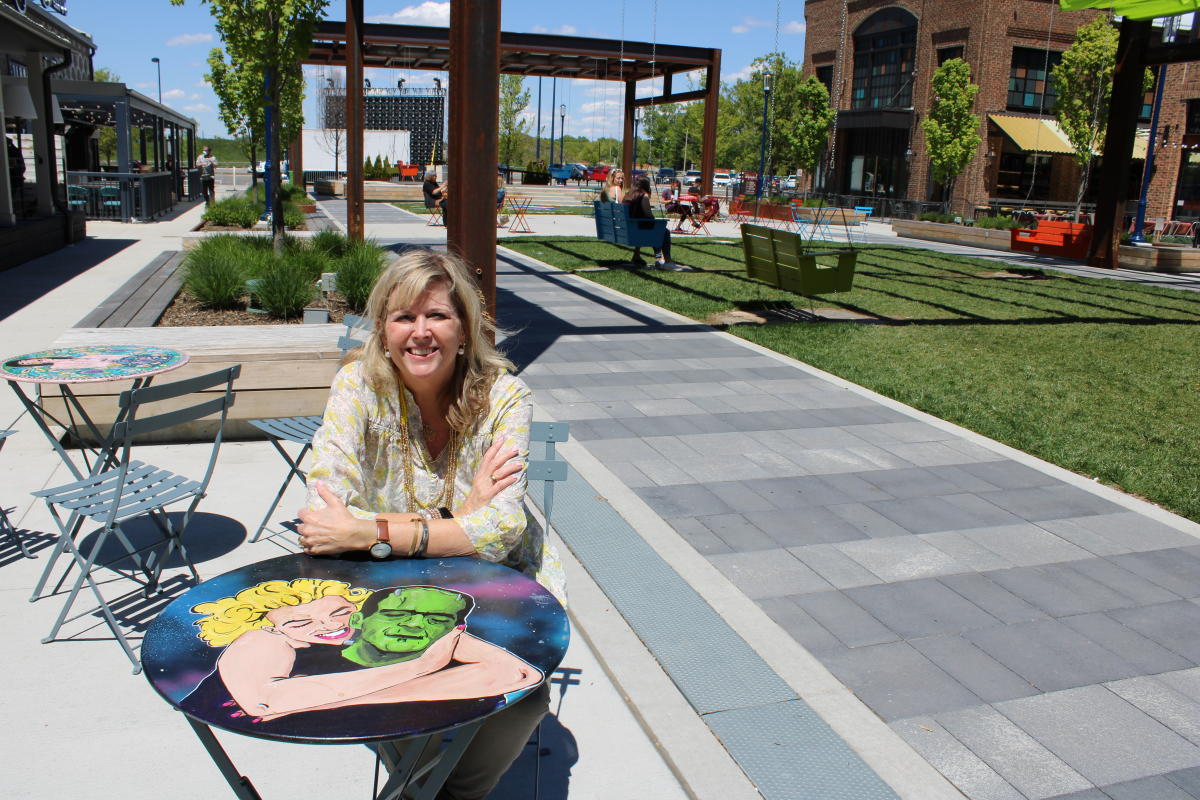 Are there any hidden gems, or fun facts that most people don't know about the expansion? 
Look high and low when walking around - there is hidden art all over! From a painted drain spout, to a bistro table featuring Frankenstein, you never know what you might see. You'll find little delights and surprises all around. Did I mention that Pins Mechanical at Easton has a two-story slide?!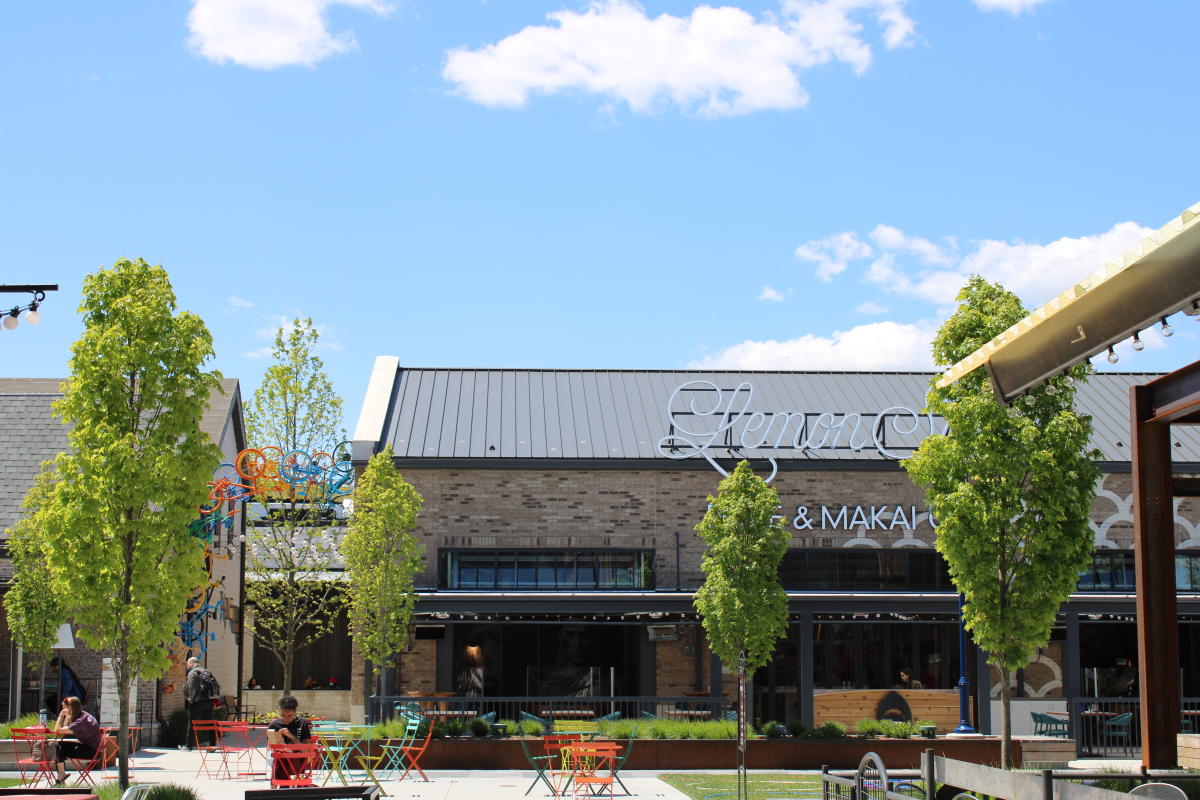 Why should visitors and residents of Columbus spend time exploring Easton's New District? 
It features eateries you won't find anywhere else and there's something for everyone. Not to mention, it's FREE to walk around and explore all the local, public art. It's a great place to get outside and spend an afternoon or evening. Bring your little ones to swing in The Yard and have an afternoon of games at Pins. Or plan a date or girls' night out with dinner at LemonShark and drinks at The Beeline, followed by live music. 
What is your hope for the future? What do you believe Easton will look like 5-10 years from now? 
Easton is constantly evolving, but one thing never changes—our commitment to providing a best-in-class experience for our millions of visitors each year. I think Easton will continue to thrive 5 or 10, even 20 years from now, as the Center continues to grow and flourish. I am so excited to welcome new brands to Easton. Many new businesses are making Easton their first home in Ohio. My hope for the future is that Easton will continue to be a special place for many in our community—a place where memories are made, celebratory moments happen and friends and family can come together to shop, eat and play.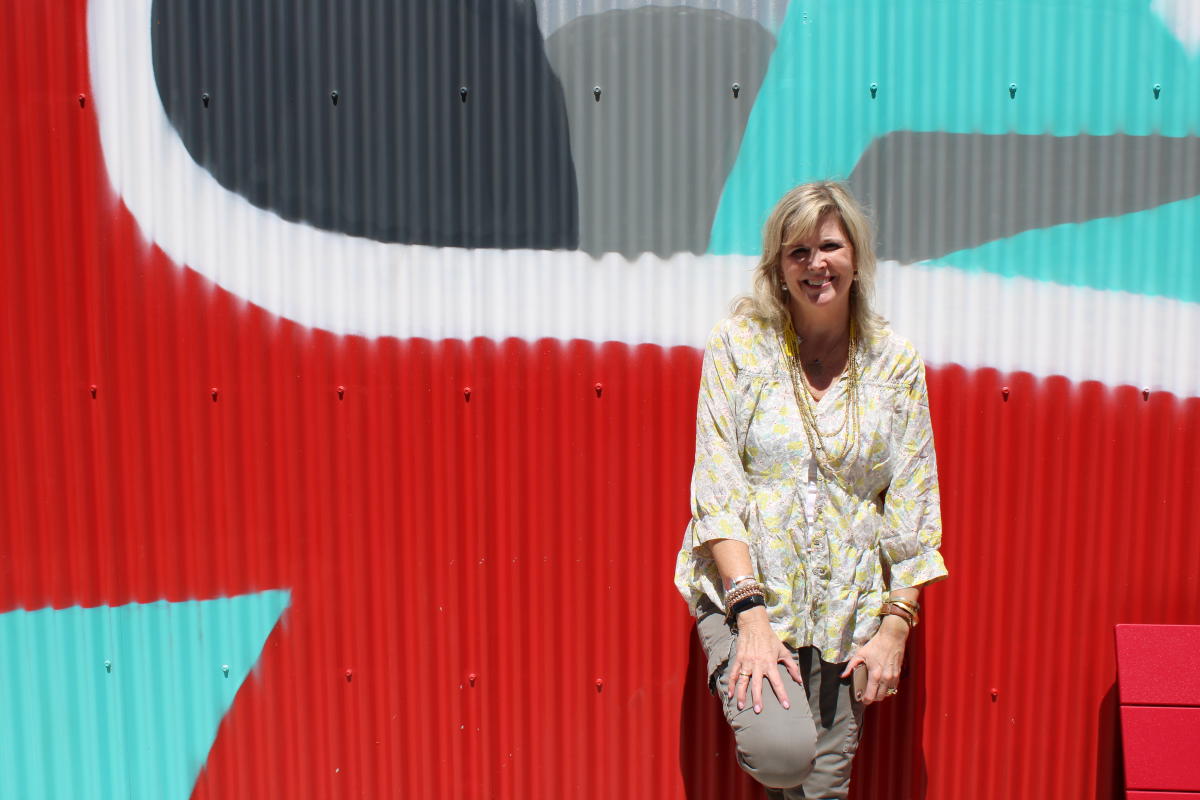 Describe your perfect day at the Easton expansion. 
I've had the opportunity to have many "perfect days" at Easton during the six years in my role here and as a 22-year customer! Some of my recent favorites include last December when my family and I celebrated the end of 2020 (and my daughter's birthday) with a New Year's Eve brunch at RH Rooftop Restaurant and then enjoyed shopping and seeing all the holiday lights up around The Yard and the entire Town Center. I also came to the "Light Up Easton" celebration with my family, did some shopping and had dinner at Forbidden Root, followed by Jeni's Splendid Ice Creams. Another favorite day was a special pre-Mother's Day night out with drinks at The Beeline, dinner at Mitchell's Ocean Club and a relaxing stay at the Aloft Easton. Our family makes it a tradition to shop and dine here at Easton every Black Friday, too! 
Keep scrolling for Jennifer's Easton expansion itinerary!
 
Here's how to have a great day at Easton.
Morning Yoga Class 
Free every Friday morning in Easton's Town Square!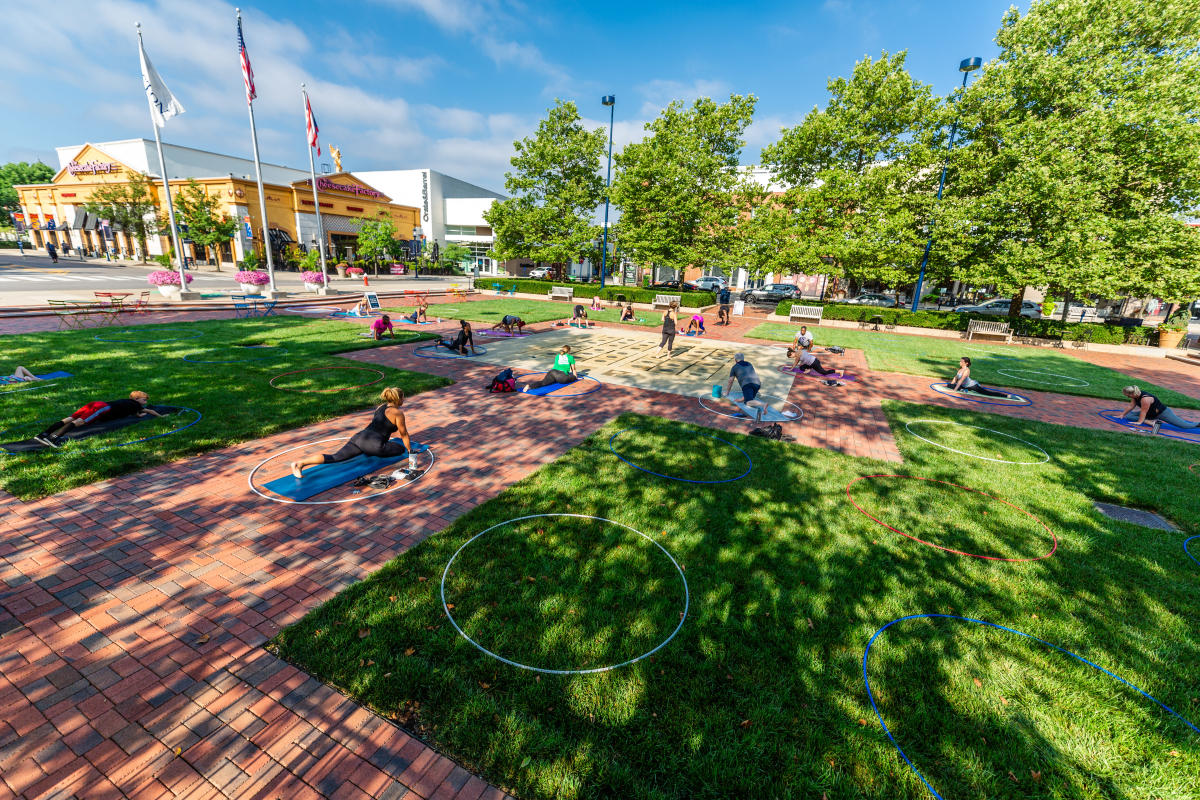 Breakfast at Crimson
The Black Vanilla Tea Latte is my favorite and I like to enjoy it while cooling down on the swing.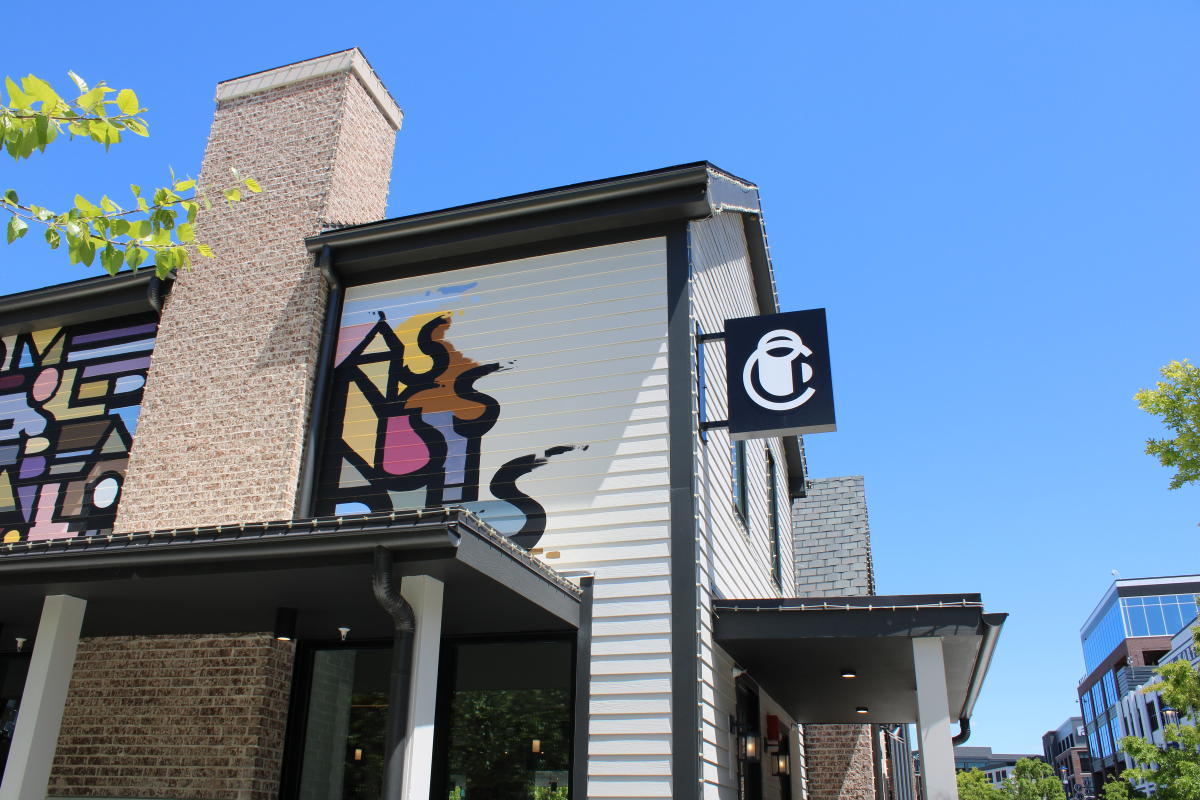 Visit RH Columbus
Enjoy a leisurely stroll through each beautiful floor of RH Columbus, The Gallery at Easton Town Center then enjoy lunch on the RH Rooftop.
Check-in to the Aloft Easton
Spend some time relaxing on the patio or lounging by the pool.
Experience a Progressive Dinner
Start with charcuterie at Forbidden Root, followed by sushi at LemonShark and an "adult" Skyscraper Shake at Forty Deuce. Finish with a nightcap at The Beeline Bar!
On a girl's weekend?
Just add a Burlesque Show at Forty Deuce and a facial at Boss Gal Beauty Bar (opening this summer).