Drive down an industrial back road in the Columbus suburb of Grandview, and you'll soon arrive at Watershed Distillery, a building whose unassuming location and exterior gives little clue to the delight fans of spirits will find inside.
Pass the threshold and you'll discover a warm, inviting space, starting with Watershed's bottle shop, where you can pick up classics such as bourbon and vodka, as well as more unusual offerings: Bourbon Barrel Gin, Four Peel Gin, pre-mixed and bottled Old Fashioneds and Nocino (a liqueur with origins in Italy)—and Watershed-branded goods.
Watershed has quadrupled its capacity since its founding by Greg Lehman and Dave Rigo in 2010, now producing about 400,000 bottles on-site annually. Its growth is continuing; in February it will open the Watershed Kitchen & Bar, a 70-seat restaurant and craft cocktail bar with a private event space and patio.
Below, Lehman discusses Watershed's start, its home in Columbus and what's up next.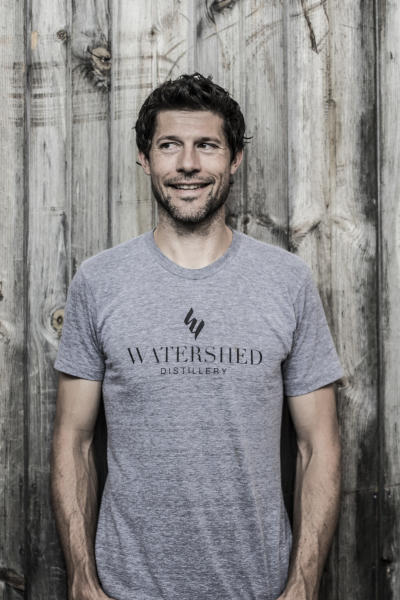 Can you talk a bit about Watershed's origins?
It really started as a dream for my business partner and I to create a business that would support our families and contribute positively to our community, and it's been really cool to see it grow. Now it supports our families and the families of our employees, which to us was the ultimate goal.
Why set up shop in Columbus?
Both Dave and I grew up in Central Ohio, and although we both spent some time living and working in other places around the country and internationally, we both ended up back here in Columbus to raise our families. When we started exploring ideas for businesses, we knew we wanted to create a business that contributed to the culture and community right here in the city we loved.
Can you describe your distillery tours?
Our tours are a great way to get to know us. We share a brief history of how we got started, a lot of bad jokes, and, of course, take the group on a tour of the facility, where they get to see our stills, our bottling line, learn about production, sample our spirits and, very soon, check out the new restaurant!
Why expand the business with the Watershed Kitchen & Bar?
The restaurant allows us to really connect with our community on a deeper level. It gives us an engaging way to tell our story and provides a reason for customers to come back and visit us time and time again. It also allows us a platform to showcase our spirits the way they should be enjoyed—in craft cocktails—versus room temperature samples served in plastic tasting cups.
What will Watershed Kitchen & Bar be like?
The look and feel of the bar was designed by Greg Davis. He did a great job of making it feel approachable yet upscale. We've got a large copper bar that is the focal point of the restaurant. Guests can see right into the production floor while they are dining—fermentation tanks, stills, our second-shift production crew. We also have a fairly large patio for when the weather warms up, as well as an event space that is available to book for private events.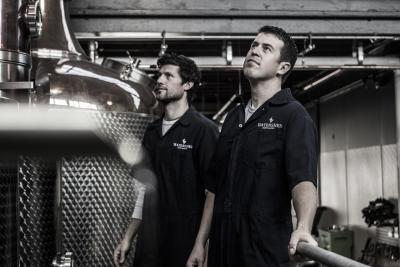 What kind of fare will you offer?
We are keeping the menu pretty quiet until the restaurant launches … we like the element of surprise! But I can say that it's an upscale, casual establishment. Our chef (Jack Moore, formerly of Cleveland's Greenhouse Tavern and Columbus' late Sage American Bistro) doesn't like to define his food by a certain type or style as he is really driven by the ingredients, but you could describe the food as a Midwest-style food.
How would you describe Central Ohioans' attitude toward food and drink?
Food is a way of life here in Central Ohio. It connects all of us, and we feel like the community is pretty open-minded in trying new places and dishes. We are looking forward to showing the community our spin on some traditional dishes, as well as introduce them to some playful preparations and original dishes.