Columbus' Pelotonia is known for its event - often referred to as "Ride Weekend" - that takes place each August, bringing together over 10,000 participants to enjoy a weekend of cycling, entertainment and volunteerism. The Pelotonia community centers around One Goal and one mission: to accelerate funding for innovative cancer research. 
This year, due to COVID-19, Pelotonia had to shift gears (no pun intended) to move away from its traditional Ride Weekend. Knowing that bringing thousands of people together to ride and volunteer was too high risk, they came up with new opportunities to participate in Pelotonia and raise critical funds to fight a disease that impacts us all. Now is the perfect time to join the cause, at a time when it's more important than ever. 
Wondering how you can get involved in Pelotonia 2020? We've outlined all the different ways you can safely be a part of The Greatest Team Ever this year.
Choose a My Pelotonia Challenge & Fundraise
Pelotonia participants this year set and achieve their own individual activity and fundraising goals through MyPelotonia.org. There are no registration fees, age restrictions or fundraising minimums as there were in previous years. Participants are guided through the process to choose a fundraising goal, as well as an activity to help them achieve it. You can walk, volunteer, skateboard, write a book, bake cookies… the sky's the limit! 
Once you start fundraising, there's the opportunity to earn different Pelotonia swag along the way. The incentive levels start at $250 and go all the way up to $10,000. Fundraisers have until Oct. 31 to raise money this year. To learn more about the different incentive levels and fundraising timelines, please visit Pelotonia's FAQs.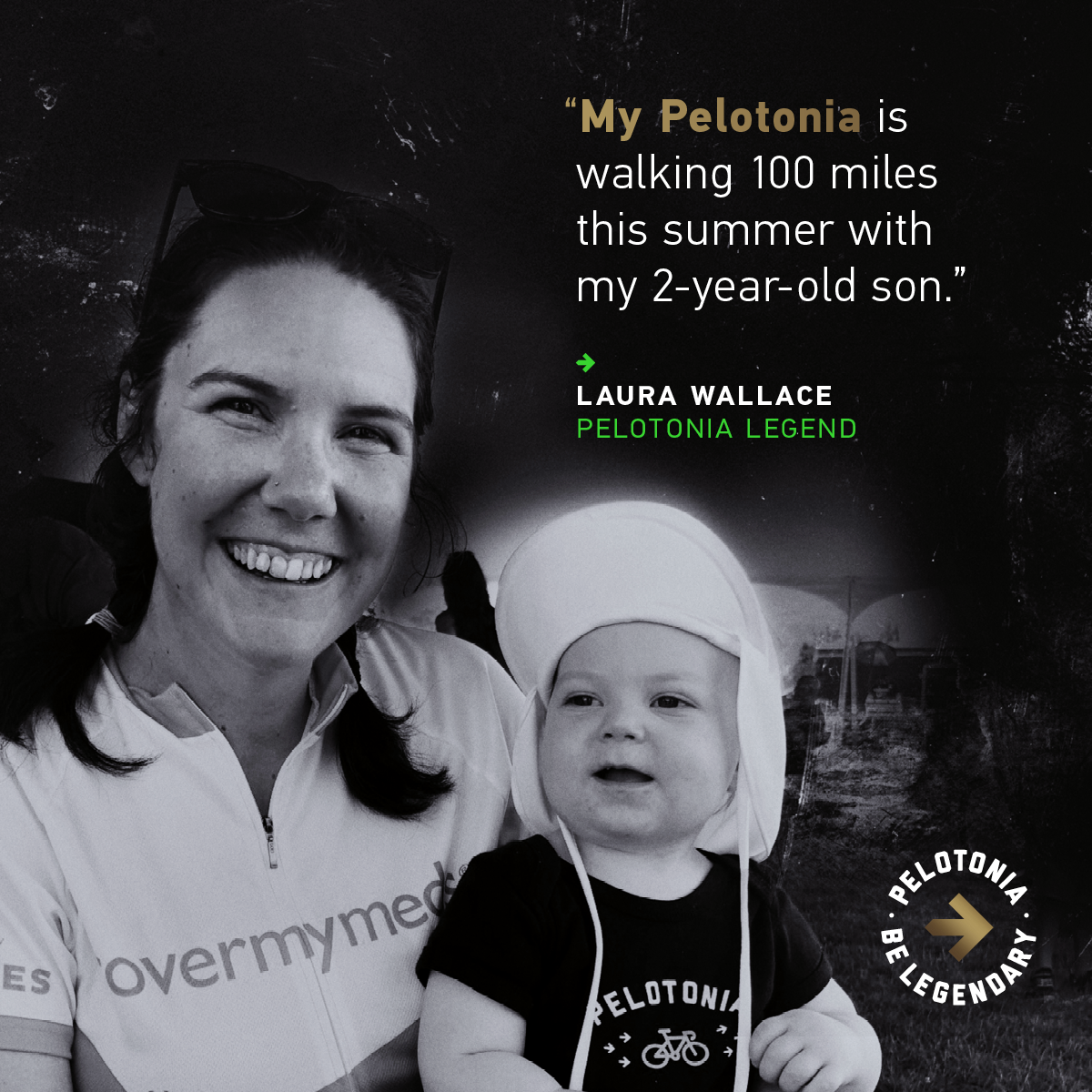 Support a My Pelotonia Participant
If you've seen pictures from Pelotonia's Ride Weekend, you'll notice there are lots of people standing with cowbells and signs to cheer Riders on. This year, you can motivate Pelotonia participants by sending them a note of encouragement or asking about how their progress is going on their personal challenges.
Another great way to support Pelotonia participants is by supporting their fundraising efforts. If you're able, a donation of any amount helps. You can also view a round-up of community fundraisers each Friday on Pelotonia's social media accounts under the hashtag #FundraisingFriday.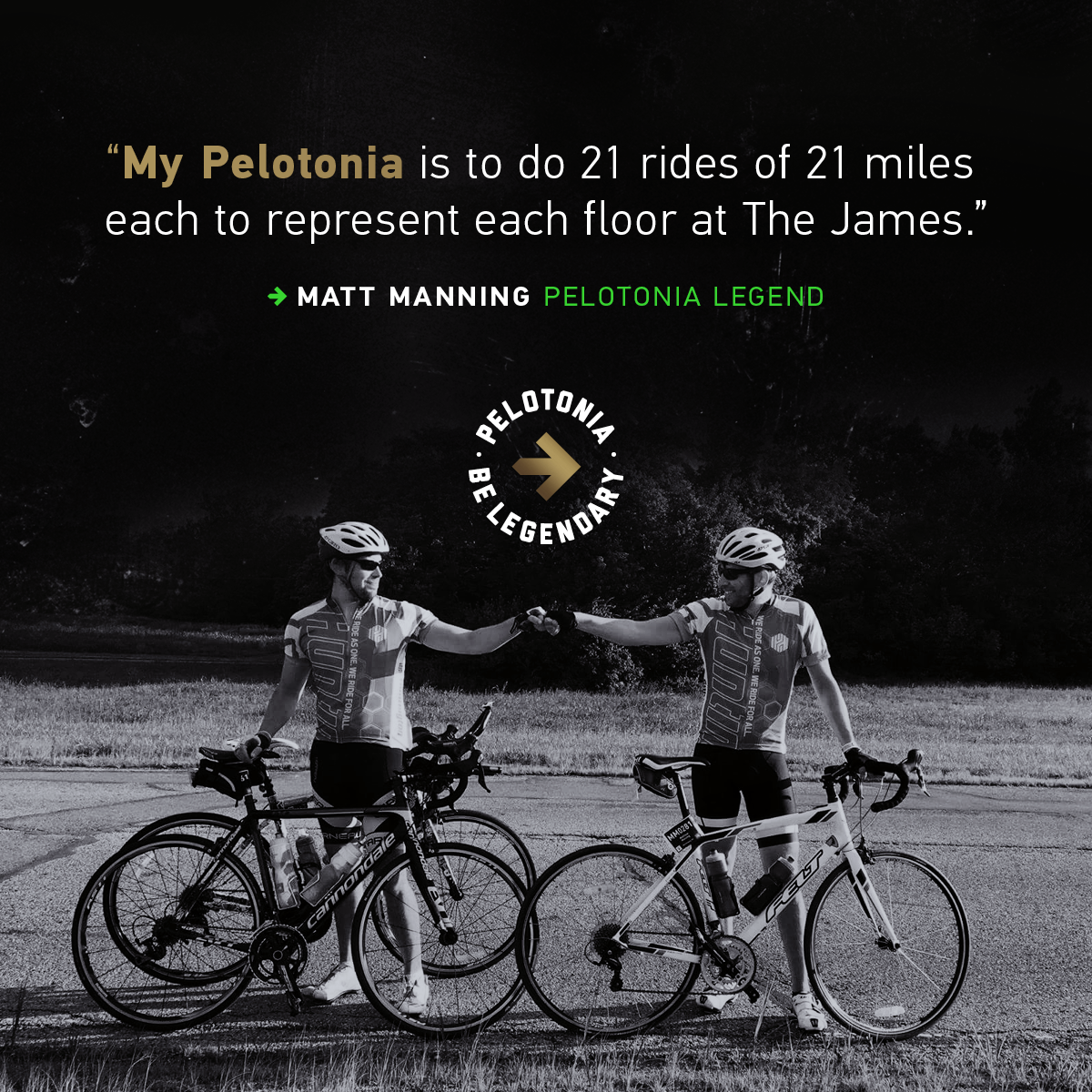 Tune in to Legends LIVE! on August 7 at 7PM
In lieu of the traditional physical Opening Ceremony, Pelotonia is hosting a livestream event on August 7 at 7PM ET that is sure to be inspiring! Legends LIVE! will be packed with stories from legendary community members and special guest appearances, and will highlight why cancer research matters more than ever. Legends LIVE! is free to watch and available on Pelotonia's Facebook Page, Pelotonia's YouTube Channel, or on Pelotonia.org/RISE. 
Special guest appearances on Legends LIVE! include Sheryl Crow, Dr. Sanjay Gupta, Ethan Zohn, Harry Hudson, Dr. Kristina Johnson, Rebel Rae and more. The event will be hosted by Robert Smith, a Fox Sports analyst and former Ohio State and NFL football player.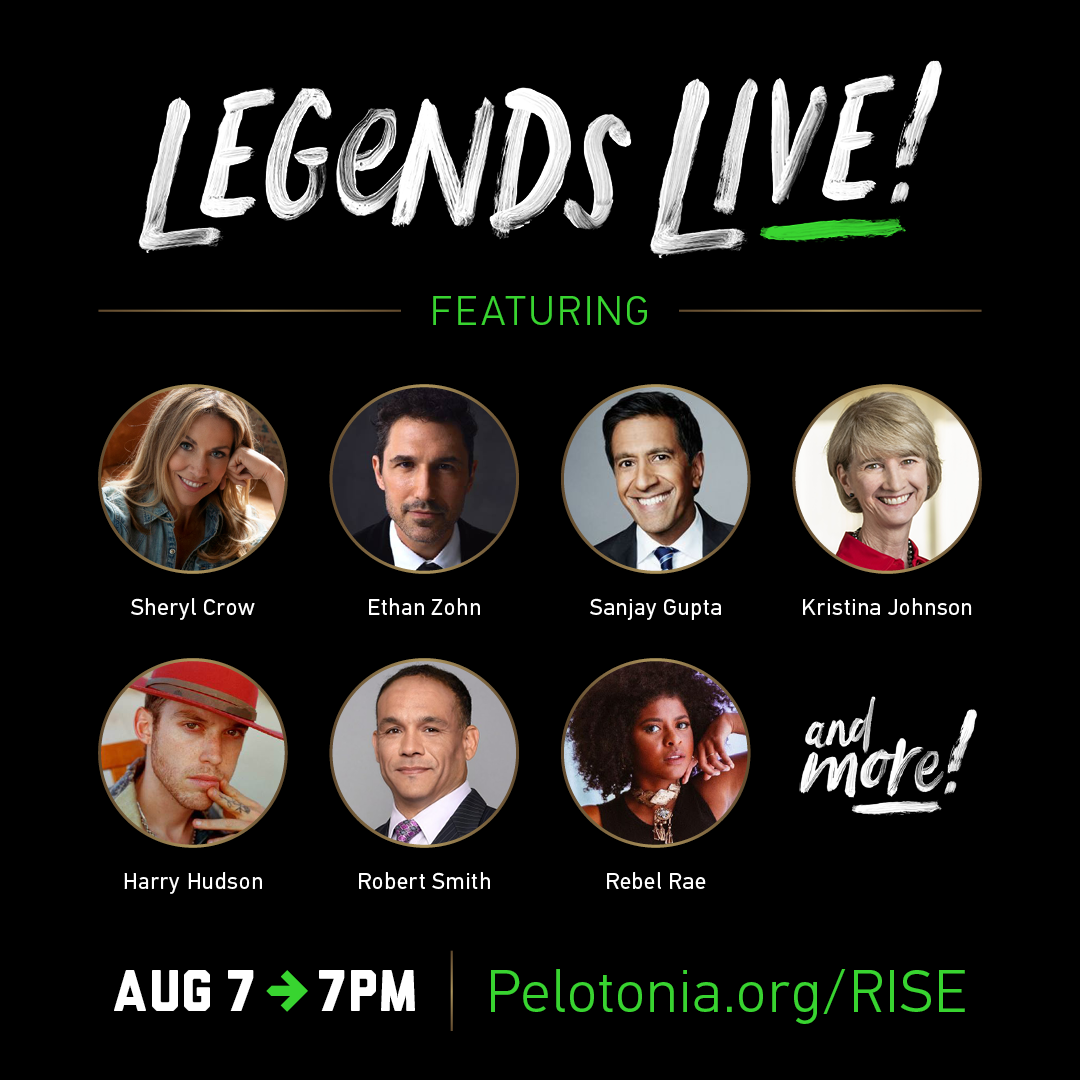 Visit Pelotonia.org/RISE for more information and to add the event to your calendar.
This post was written by Gabby Blauert, marketing & communications coordinator at Pelotonia, a non-profit organization that raises money to accelerate cancer research.