It's that most wonderful time of the year, when the leaves turn color, the temperatures are cooler and everything pumpkin-flavored comes into season! Shop local this autumn, and look for these seasonal pumpkin treats around Columbus. (And get them soon! These goodies come and go quickly.)
Pumpkin Cookies
Short North Piece of Cake is known for their iced pumpkin cookies, which they make year-round, but are particularly special this time of year.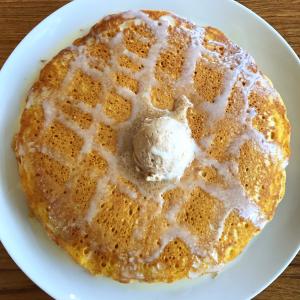 Pumpkin Pancakes
Pumpkin pancakes are popular this time of year! You'll find them at almost any spot serving breakfast, from the Westerville Grill (made with real pumpkin pie filling) to Sunny Street Cafe.
Pumpkin Scones
Many Central Ohio bakeries craft pumpkin scones, and Sassafras Bakery's is a prime example. Be on the lookout for their pumpkin pies and incredible bourbon pumpkin tart!
Pumpkin Spongies
Merion Village's Bake Me Happy, a dedicated gluten free bakery, creates pumpkin spongies. They're like pumpkin-flavored Twinkies, filled with sweet cream.
Pumpkin Waffle
The Original Pancake House in Upper Arlington crafts a crispy pumpkin-flavored waffle.
Pumpkin Soup
Not all pumpkin dishes are sweet! Dough Mama in Clintonville makes a savory pumpkin soup, made with a yellow curry and roasted pepitas.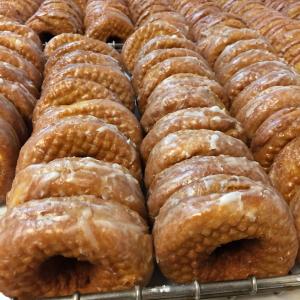 Pumpkin Donuts
Many of the city's great donut shops make pumpkin varieties, from Buckeye Donuts to Lil Donut Factory to Resch's. Destination Donuts crafts a vegan pumpkin chai donut, too!
Are you up for pumpkin beer? Check out our list of local pumpkin beers to sip this fall!
What are your favorite pumpkin treats in Columbus?