With the rising temperatures and sunshine of summer comes the sounds of live music and buzzing crowds, the smells of hot food and the taste of cold beer, the magnetic energy only a seasonal festival can bring. While there are different things to love about Columbus every season, summer is especially appealing to those who like to keep their calendars full. Nearly every single weekend has a major community event or festival this time of year; below you'll get a glimpse at some of our top picks for May and June.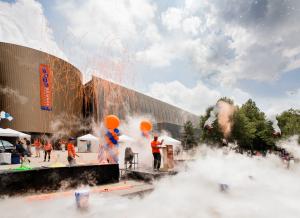 COSI Science Festival
Date: May 1-4 Location: Various Admission: Various 
This four-day inaugural celebration of STEM will take place across the city with over 100 themed, multi-age-level events like stargazing parties, food and drink chemistry lessons, gardening workshops and Q&As with scientists. Institutions like the Columbus Zoo and Aquarium, the Franklin Park Conservatory and Columbus Metro Parks will be participating, with COSI concluding the festivities with the free Big Science Celebration finale party at Genoa Park outside the museum. 
Date: May 11 Location: Columbus Commons Admission: General- $25, Designated Driver- $10 
After its debut last year, this festival has relocated and has more than doubled in size to suit the needs of its thirsty 2019 attendees. With admission costs granting all-inclusive access, the event will feature over 50 stations serving margarita-inspired beverages, plus over 15 food trucks and live music. There are currently nearly 60K people "going" or "interested" on this event's Facebook page, so you'll want to grab tickets to this one fast.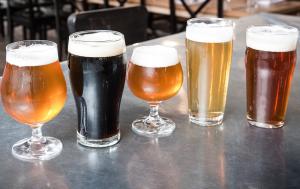 Six One Pour: The Ohio Craft Beer Fest
Date: May 18 Location: COSI Admission: General- $45 adv./$55 at door, Designated Driver- $15 adv./$20 at door 
Working as the official kick-off party for Columbus Craft Beer Week (May 17-25), this boozy event will have enough on tap to surprise even the most seasoned aficionado. Back in its fifth year, the fest will host 50 different independent Ohio breweries serving up samples of more than 150 varieties of beer. The event will also feature live music and beer-infused foods to soak up all the suds.  
Date: May 18 Location: Genoa Park Admission: Free 
After a larger-than-expected turnout last year during its debut, the Columbus Taco Fest returns in 2019 with a new and improved format better fit for the masses. This year's event promises even more tacos from local food trucks and restaurants, line-controlled bars with beer and tequila and live music all day.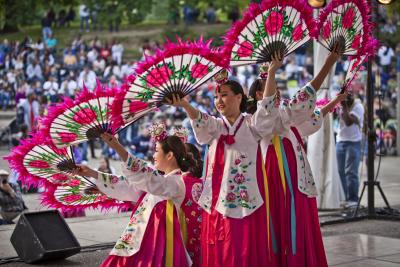 Asian Festival  
Date: May 25-26 Location: Franklin Park Admission: Free 
Every Memorial Day weekend, Columbus celebrates culture and heritage from across Asia at this family-friendly, free event. Highlights include traditional dance, theater and musical performances, food, sports including martial arts and dragon boat racing, kids' crafts, cultural exhibitors and a vendor marketplace.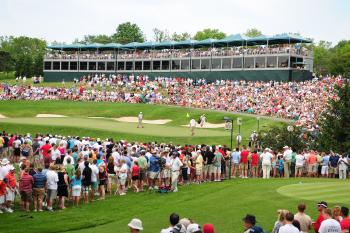 Memorial Tournament & Fore!Fest 
Date: Tournament: May 27-June 2, Fest: May 30-June 1 Location: Tournament: Muirfield Village Golf Club, Fest: Bridge Park Admission: Tournament: tiered badges starting at $35, Fest: Free 
The annual Memorial Tournament presented by Nationwide is by far one of the largest, most successful annual sporting events in Columbus, supplemented with multiple days of festivities every year. During the week-long golf game, attendees can cheer on PGA superstars with a crowd of thousands of VIPs and fans, and continue the fun at Fore!Fest, the tournament's official after-party. Taking place at Bridge Park Thursday-Saturday during the tournament , the fest will feature live bands, food and beverage and more family fun. 
Date: June 1 Location: West Bank Park Admission: Free 
Branded as "Columbus' Family Cookout," this festival offers both eats and entertainment with the city skyline as a backdrop. In addition to chowing down on local chicken dishes and brews, attendees of all ages can enjoy live music and dozens of interactive activities and lawn and board games.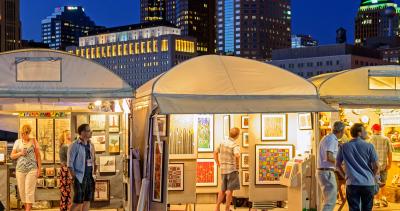 Columbus Arts Festival
Date: June 7-9 Location: Scioto Mile Admission: Free 
Undeniably one of the largest not-to-miss events of the summer, the Columbus Arts Festival has been a local tradition since the 1960s. During the three-day event, the downtown riverfront is flooded with an estimated 425,000 attendees eager to take in art in all forms with more than 250 exhibiting visual artist booths, an art market, interactive hands-on activities and five different stages featuring live music, spoken word, theater and dance.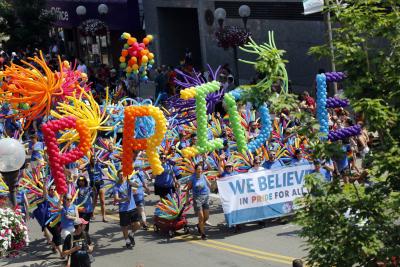 Columbus Pride Festival
Date: June 14-16 Location: Bicentennial and Genoa Parks Admission: Free 
After 30+ years in operation, Columbus' annual Pride Festival is now one of the best and biggest LGBTQ events in the country, bringing together a crowd of over 500,000 to celebrate love, diversity and equality. The weekend's festivities include a massive parade through downtown, three stages of live music and drag performances, food and drink and over 180 vendors.  
Date: June 28-30 Location: Goodale Park Admission: Free 
Short for "Community Festival," ComFest is a completely volunteer-driven, non-corporate celebration of arts, music, culture and grassroots organizations that has been labeled as the "Party with a Purpose" since 1972. Featuring over 200 live entertainment acts on 6 stages, hundreds of vendors, food and beer, plus a lengthy roster of all-ages activities, this festival is the ideal place to give back and advocate for the community while letting your freak flag fly.  
Want even MORE summer festivals? Visit experiencecolumbus.com/events for a full calendar of local events.