Over the past few years, Columbus has been making its case as a music destination. In that time, multiple scenes have rapidly expanded, artists have been able to produce albums with the talent that resides within our city and record labels have taken notice of some of the rising stars in the scene. It's as good a time as ever to be trying to make it in the Columbus scene, and it seems more and more of our talented musicians are opting to stay in town rather than bolting to Nashville or New York. The showcase of concerts this month is proof of just that. Glorified and widely respected acts setting the mood for the month, the emerging jam and electronic and dance music scene putting on two high-octane showcases, and local acts set to release highly anticipated projects are all types of performances that you'll be able to catch this month. In short, there's a lot to get excited over.
Below you can read about six local shows that will give you an extensive taste of what Columbus has to offer as a music city.
Tony Monaco Trio @ The Blue Velvet Room
Columbus is extremely fortunate to have a talent like Tony Monaco playing so frequently around town. The Hammond B-3 Organ master has been bringing fiery and intimate emotion to jazz music ever since he touched his first keyboard at the age of eight more than 50 years ago. It's even more of a treat when Tony partners up with some of the other talented jazz aficionados around town. For a very fitting show located at Snowden Gray Mansion in downtown Columbus, the acclaimed organist will be sharing the stage with guitarist Zakk Jones and drummer Willie Barthel III as the Tony Monaco Trio. If you're looking to kick off your March by grooving away the hump day blues, The Blue Velvet Room will be the place to be. Snacks and non-alcoholic drinks will also be provided
Time: Doors 7:30 p.m. | Date: Wednesday, March 4 | Address: 530 E. Town St. | Admission: $15 GA / $5 STUDENTS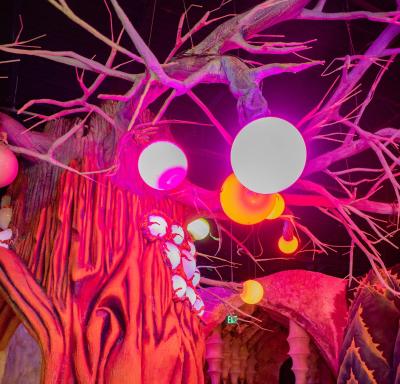 Saintseneca @ Otherworld
Since the release of their widely acclaimed and deeply riveting fourth album Pillar Of Na in 2018, hometown heroes Saintseneca have treated Columbus to some very special performances. The group's upcoming show at the intensely immersive Otherworld, though, has the potential to top their three previous trips to the city they call home. A band with such poetic prose and unique instrumentation has yet to fill the walls of Otherworld, our city's portal into science-fiction fantasyland, and there's no better band to break down those barriers than Saintseneca. Joining the futuristic folk group will be rising local star Mery Steel and her band the Soft Adults, who have just started to pave their own path of entrancing indie emotions in a similar style to Saintseneca. This pairing is further proving that Otherworld refuses to be boxed in and will continue to expand and promote the creativity of the local scene that makes Columbus a music city to put on notice.
Time: Doors 10:30 p.m. | Date: Friday, March 6 | Address: 5819 Charity Dr. | Admission: $25 (on a sliding scale up to $28)  / U21 pays additional $5
St. Fatty's Daze @ Woodlands Tavern
For those who can't wait to celebrate St. Patrick's day, Woodlands Tavern's annual St. Fatty's Daze event presents the perfect storm of passionate musicians meeting dedicated and enthusiastic fans. With out-of-town acts Dopapod and Consider the Source topping the bill, the two festival favorites will also share the stage with some of Columbus' premier jam scene talent. Electric Orange Peel has been melting minds in, around and outside city limits since 2013. It's also a group that's highly regarded and looked up to in the local scene. BareFuzz and Grello are two of those acts that have sought inspiration from EOP and will also be sharing the St. Fatty's Daze stage. BareFuzz, a recent Experience Columbus Acts to Know nominee, has been putting on some of the most technically proficient and inspiring sets out of any Columbus group lately, while Grello has just started to make a name for themselves as a funk quartet to keep your eyes on.
Time: Doors 6 p.m. | Date: Friday, March 13 | Address: 1200 W. 3rd Ave. | Admission: $20 ADV / $25 DOS
Toadface + Jon Casey @ The Summit Music Hall
Overstating the accomplishments of a music and art production company may come off as cliché, but the ground What? Productions has broke in the local scene is undeniable at this point. Pumping out a quality show on almost a weekly basis has become commonplace for What?, and its showcase featuring the innovative amphibian dubstep of Toadface and South Africa's Jon Casey looks to be another shining example of that. Shedding light on the electronic and dance scene—genres that used to be extremely underrepresented in Columbus—What? will also feature some of the scene's most mesmerizing DJs. Local support includes the omnitempo mastery of Shatter, hypnotic audio and visual experience of Pinwheel, Kimono Dog's ethereal bass music, and bender of time wooKie Z. The showcase will also feature the acclaimed Adam France and Audreana Cary, married visual artists who have been embedded in the Columbus arts community for some time. One hundred percent of the proceeds will go to benefit the Gladden Community House, a nonprofit that offers a variety of neighborhood-based social services to the Franklinton community. 
Time: Doors 8 p.m. | Date: Saturday, March 14 | Address: 2210 Summit St. | Admission: $15.75 (on a sliding scale up to $21)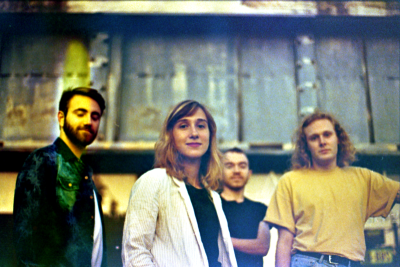 First Responder w/ didi & the Roof Dogs @ Ace of Cups
Are you prepared for the wave of dynamic and poignant alternative rock that is about to run rampant across the city? Well, you should've already been buckled up, because acts like First Responder and didi have been leading the charge with some of the most ravishing vocalists and charming noise rock in Columbus. Since the latter scored favorable praise from Pitchfork back in 2018, the bubble of this specific subset of the Columbus music scene has exploded. Channeling the spirit and energy of '90s' acts such as Sonic Youth and the Pixies, First Responder will be celebrating the March 13 release of their latest album, Courage. If the two singles are any indication of how the record will shape out, First Responder has become a Columbus act to know. And once a Columbus band, always a Columbus band, right? The Roof Dogs will be joining in on the fun and making their return after relocating to Chicago.
Time: Doors 9 p.m. Date: Saturday, March 21 Address: 2619 N. High St. Admission: $5
Honey and Blue "Bloom" Album Release Show @ Natalie's Grandview
One of the most in-demand duos around town, Honey and Blue is coming out of album-mode hibernation with two dates at the new Natalie's Music Hall & Kitchen. Bloom will run 10 tracks long and the lead single, "Make Up," was produced by distinguished bandleader Charlier Hunter, who has worked with the likes of D'Angelo, John Mayer and Mos Def. "Make Up" is some of the most soulful pop music being cooked up in Columbus. Adam Darling and Stephanie Amber complement each other the way a smooth-talker may seduce you into taking their hand in marriage, making you fall in love with their narratives time and time again. The special floral-themed album release party will also feature some of Columbus' finest musicians as sit-in guests. You'll have to attend a show (or both) to find out just who. 
Time: Doors 6:30 p.m. | Date: Thursday, March 26 and Friday, March 27 | Address: 945 King Ave. | Admission: $15 GA / $15 TABLE
Photos: Shatter by Rookieransom, Otherworld by Laura Watilo Blake, First Responder by Julia Jeffers