Whether you're looking for a night on the town, a spot to wind down a busy day, or the perfect place to enjoy a quiet evening together, world class cocktail bars can be found in every corner of Columbus.
The Light of Seven Matchsticks
Taking its name from a fictional book in Wes Anderson's Moonrise Kingdom, The Light of Seven Matchsticks is a speakeasy located below Natalie's Coal Fired Pizza. The cozy underground bar is decorated with shelves of book, while light jazz plays in the background. The menu is tucked into an old book, and if you look closely you can find a secret menu in the back. Pair a classic cocktail or one of their house creations with small plates like spicy Singapore noodles or pork ribs.
Prohibition is located in central Powell on Olentangy Street, and as the name implies, their bar program focuses on classic Prohibition-era cocktails. They offer indoor and patio seating, and the bar features a handsome collection of over 160 types of whiskey. Drinks are supplemented by a creative pub menu ranging from smoked pork with grits and blackened chicken flatbreads to salads, sandwiches and entrees like Nashville style hot chicken. There's even a kid's menu!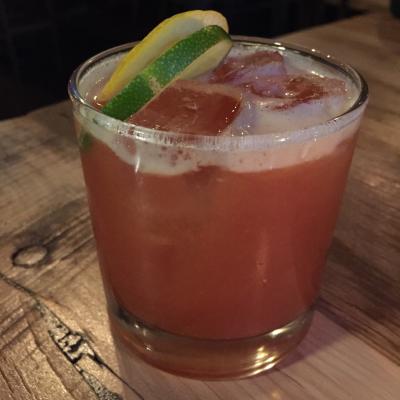 Mouton is a quiet spot in the Short North Arts District that's perfect for cocktails and snacks. The thoughtfully designed interior creates a welcoming atmosphere as you enjoy the creations from the accomplished bartenders. Their focus is vintage pre-Prohibition cocktails, but their wine and beer selection is admirable, too, and they craft cheese and charcuterie plates that are a perfect pairing with any drink.
The Bottle Shop is half carryout, half cocktail bar. The carryout side carries craft beer, toiletries and light groceries, while the cocktail bar is a quiet and kitschy enclave to sip drinks. Sit at the bar in-laid with pennies, find a comfy chair in a corner, or squeeze into the bright red picnic table. Old movies are projected on the wall, while candles burn in the corner. Select a drink from one of 20 craft beers on tap or have the bartender whip up a taste of their seasonal cocktail menu.
Home to one of the city's most venerated mixologists, Cris Dehlavi, M at Miranova features upscale eats to go with their celebrated cocktail list. Dehlavi and her team experiment with classic cocktails and new creations. Signature drinks range from the sweet Vanilla Old Fashioned to the floral Black Orchid with an orchid frozen in ice.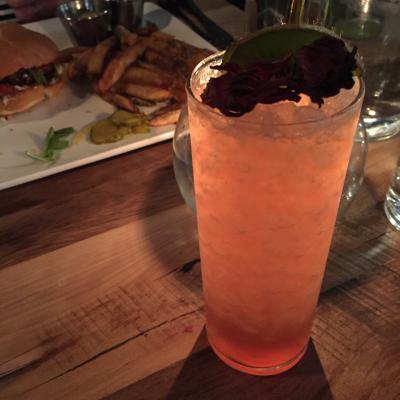 The chic second floor lounge of Denmark overlooks High Street and the Greater Columbus Convention Center. It's a wonderful vantage point to catch up with friends and enjoy cocktails. The knowledgeable staff can walk you through the selection of classics, modern favorites, and some of their own unique creations, while their small food menu of shareable plates and flatbreads will keep you fed!
Located on the second floor mezzanine of the newly remodeled Hotel LeVeque, The Keep offers a cozy and lovingly decorated new spot to enjoy classic cocktails. The atmosphere feels like a throw-back to the late 1920s when the LeVeque Tower was first built. The menu features cocktails, beer, wine, and bar snacks.