Food & Drink
 

1. Bakersfield: Enjoy a taste of Mexican street fare at Bakersfield with delicious tacos and Rose Sangria.
2. Barley's/Brewcadia: Thirty-One Gifts Pink Grapefruit Martini $7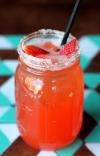 3. Condado Tacos, Tequila, Margaritas: Build your own tacos at Condado and try the delicious house-made margarita in strawberry, blood orange or pomegranate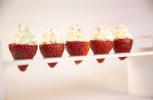 4. Forno: Enjoy a twist on Strawberries & Cream at Forno, where their Spiked Strawberries include vodka, Grand Marnier strawberry gel and are topped with Galliano whipped cream.

5. Jeni's Splendid Ice Creams: Stop by the famous Jeni's Spendid Ice Creams for a summery Strawberries & Cream Sundae made with Sweet Cream ice cream, Strawberry Sauce, freshly whipped cream, an Amarena cherry and a conservation-starting Convo Cookie.
6. Marcella's Ristorante, Pizzeria & Wine Bar: Thirty-One Cosmo: pink citrus grappa and cranberry, $9, must ask for Thirty-One Cosmo; happy hour M-F 4-6 p.m., 25% off bottles of wine Sunday nights.

7. Short North Piece of Cake: 15% off any dessert with pink, must show badge to receive discount
8. Union Cafe: Enjoy a delicious lunch in the heart of the Short North Arts District at Union Cafe, including a sandwich, side and soda for only $9, or try a $5 pink Flirtini or $6 Cosmopolitan during Happy Hour, M-F 3-7 p.m.
Retail

9. Chunky Armadillo: 30% off any pink item, must show convention badge or bag at check out. 
10. Clover on High: Buy three items, get one 31% off, must be mentioned at check out.

11. Columbus Running Co: 31% off Asics Performance lightweight pink short sleeve moisture-wicking tee-shirt with CRC logo (normally $27) and Asics Performance compression breathable capri pants with slim hidden waist pocket (normally $50), must mention offer to redeem.
12. Emi Pet: Buy 3, get 1 free: packaged treats, cookies, bones/chews (fourth item must be of equal or lesser value); must show badge to redeem.
13. Flower Child Vintage: Receive 15% off anything over $31.
14. Glam356: 31% off all clothing and accessories, mention offer at checkout.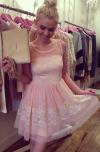 15. Glean: Receive a free bar of locally-made Ohio honey with rose clay and strawberry seed soap when you spend $31. Must have a pink Thirty-One bag to receive offer.
16. Global Gifts: Receive a free Imani 1-strand magazine bead bracelet in pink when you spend $31.
17. Green Olive Co: Spend $31, receive a free mini bottle, must mention offer at checkout.
18. Ladybird: Spend over $31 and receive a 10% discount, must show badge to receive offer.
19. Peace + Love + Bling: 'Thirty-One Ways To Get Free Jewelry': draw for one of 31 pieces of free jewelry ranging in value from $25 - $150. No purchase necessary to draw. Drawing must be done in person. One draw per person.
20. Quinci Emporium: Spend $31, receive a free metal spatula ($8 value), must mention offer at checkout. 

21. Red Giraffe Designs: 31% off one item with the purchase of another item of equal or lesser value. Cannot be combined with any other offer, must show convention badge at checkout.
22. Robert Mason Co.: Buy 3 pens, get 1 free.
23. Rowe: Show convention bag, get pink 15% off coupon (good for one item).
24. The Candle Lab: Buy 3 candles, get 1 free.
25. Tigertree: Receive 10% off your purchase, must show badge to redeem offer.
Services & Salons
 
26. The W Nail Bar: 15% off all services and products, must show badge to receive offer.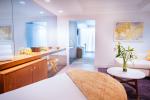 27. Le Meridien Columbus, The Joseph Spa: 31-minute Short North Upper Body Massage, $50: relaxation massage that re-energizes back neck and shoulders. For all other services mention Thirty-One at the time of booking and receive a free scalp massage using Pink Hair & Scalp Mud. Appointments can be booked by calling 614-227-0100. All same-day bookings require two hours' notice. To view the menu of services online, visit https://lmctj3215.na.book4time.com/onlinebooking/SpaMenu.aspx. Mention Thirty-One to receive the special promotions.
See & Experience
 
28. Short North Gothic, Mona Lisa, and BLANK SPACES Mural Series: Explore the Short North Arts District's vibrant, bold public art to find out why it's called the "art and soul" of Columbus. Click here for a map of the BLANK SPACES murals. Share and tag photos on social media and #startwithart.
29. Brothers Drake Meadery: Visit Brothers Drake Meadery in the Short North Arts District to learn the basics about mead and sample work in progress. This experience includes a tour of the Brothers Drake facility, history of the mead-making process, and a mead tasting.
30. Columbus Food Adventures: The Short North tour is a delicious stroll around the Short North Arts district sampling from some of the best restaurants and food businesses while learning about the history and uniqueness of the neighborhood. The tours last 3.5 hours. July 15 and 16 starting at the North Market at 11:00am, $58/person, tickets must be purchased in advance.
For more information on what to do in Columbus and how to get around, visit this page.
Open for Lunch
 
| | | |
| --- | --- | --- |
| Bakersfield | Gallerie Bar & Bistro | Press Grill |
| Bareburger | Laughlin's Bakery | Short North Piece of Cake |
| Barley's | Lemongrass Fusion Bistro | Skully's |
| Bernard's Tavern | Jeni's Splendid Ice Creams | Stack City Burgers |
| Brassica | Melt Bar & Grilled | Tasi Cafe |
| Chipotle | Michael's Good Boy | The Guild House |
| Condado Tacos | Nida's Thai on High | The Happy Greek |
| Donatos Pizza | North Market | Union Cafe |
| Double Comfort | Northstar Cafe | White Castle |
| Fabian's | Philco Bar & Diner | ZenCha |
Open for Dinner
 
| | | | |
| --- | --- | --- | --- |
| Arch City Tavern | Donatos Pizza | MOUTON | The Table |
| Bakersfield | Double Comfort | Nida's Thai on High | Union Cafe |
| Bareburger | DP Dough | Northstar Cafe | Whit's Frozen Custard |
| Barley's Brewing Company | Fabian's | Novak's | White Castle |
| Barrel Spirits on High | Forno Kitchen & Bar | Oddfellows Liquor Bar | ZenCha |
| Basi Italia | Gallerie Bar & Bistro | Paulie Gee's |   |
| Bernard's Tavern | Hubbar Grille | Philco Bar & Diner |   |
| Black Brick Bar | Hyde Park Prime Steakhouse | Press Grill |   |
| Black Point Restaurant | Jeni's Splendid Ice Creams | Short North Piece of Cake |   |
| Bodega | Lemongrass Fusion Bistro  | Short North Pint House & Beer Garden |   |
| Brassica | Marcella's Ristorante, Pizzeria & Wine Bar | Short North Tavern |   |
| Brewcadia | Martini Modern Italian | Tasi Cafe |   |
| Buns & Brews | Melt Bar & Grilled | The Guild House |   |
| Chipotle | Michael's Good Boy | The Happy Greek |   |
| Condado Tacos | Middle West Spirits | The Pearl |   |
| Denmark on High | Midnight Hookah | The Rossi Bar & Kitchen |   |