Opportunities to hop off the pavement and onto a trail are just a short drive from Downtown Columbus. Columbus Metro Parks offers nineteen parks with over 200 miles of miles of trails for beginner trail blazers and veteran runners alike. Terrains vary from flat fields and rocky ravines to breakneck bluffs and rugged ridges. The following is an introduction to Columbus trails for a range of runners.
For the hill seeker: Highbanks Metro Park, Lewis Center
The deep ravines and shale bluffs carved long ago cause the huffing and puffing of many a runner. Start at the Nature Center for the easy two-mile descent on the Dripping Rock Trail (2.5 miles total) to the Olentangy River. Save energy for the return trip as steep, foreboding hills await. Veer onto the Overlook Trail (2.3 miles total) for another two-mile loop that ends with stunning views of the Olentangy River from a 100-foot sandstone bluff.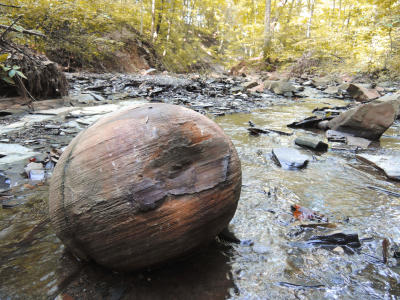 For the water worshipper: Scioto Grove Metro Park, Grove City
Take a trip down the Scioto River at the newest Metro Park, Scioto Grove. This park offers flat, shady river trails, making it ideal for beginners. Trails range in length from a half mile to two and a half miles, so runners can choose their difficulty, but the REI River Trail (1.2 miles total) is best for sightseeing. P.S. Bring your kayak for a relaxing paddle down the river after your run!
For the animal lover: Battelle Darby Metro Park, Galloway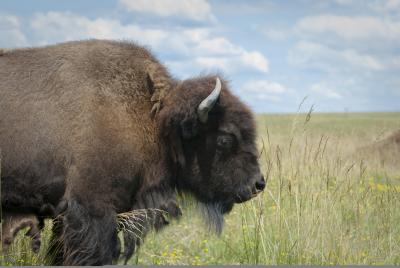 Wild bison no longer roam Central Ohio's plains, but eleven of these majestic mammals mosey alongside the gravel Darby Creek Greenway Trail (4.3 miles total). Apart from the bison, this park takes up nearly seven thousand acres of forest, prairies and wetlands, making it ideal territory for many a Midwest animal. The Harrier Loop, Rail Way and Teal Trail form a flat three-mile loop through fields and wetlands adjacent to the bison pasture. Tread lightly and keep your head up while making your way through this park's wild trails.
For the ninja warrior: Scioto Audubon Metro Park, Columbus
The Columbus Rotary obstacle course offers runners an opportunity to test their strength and agility. A half-mile dirt running track encircles a series of nine obstacles, including a tire flip, cargo net climb, balance beam, tunnel crawl, monkey bars, belly crawl, over/under and log run. Attempt the 35-foot rock wall (bring your own gear) to conquer the entire park!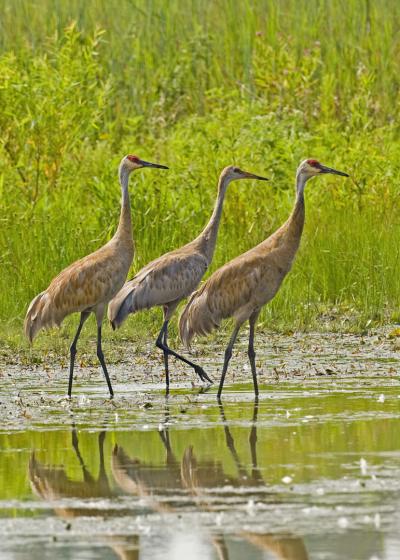 For the flower child: Slate Run Metro Park, Canal Winchester
Slate Run offers a variety of trails, making it suitable for runners of any level. Fields of native wildflowers greet runners through the Bobolink/Kokomo trails (1.5 miles each) that wind north out of the dense woods. The flat fields form a sea of hues as the runner takes in the panoramas of lush grasses and native plant species. This section of trail is a nice refuge from the steep climbs that lie within the forested areas. Catch the observation deck at the end of the Bobolink Grassland Trail for vistas of the wildflowers and wetlands below.