Valentine's Day is right around the corner, and whether you're practicing self-love or surprising a significant other, you can't go wrong with these mouthwatering sweet treats from local bakeries! 
Hot Chocolate Bombs and Mugs
Donna's Delicious Dozen is known for irresistible donuts and endless sweet treats. This Valentine's Day, cozy up with a flavorful hot chocolate bomb and a heart mug to match. The holiday special includes a four-pack of hot cocoa bombs and a variety of ceramic mugs from which to choose. Donna's is also offering DIY donut kits and two-packs of heart cake pops, so you can be sure your sweet tooth is satisfied. Click here to get your order in today!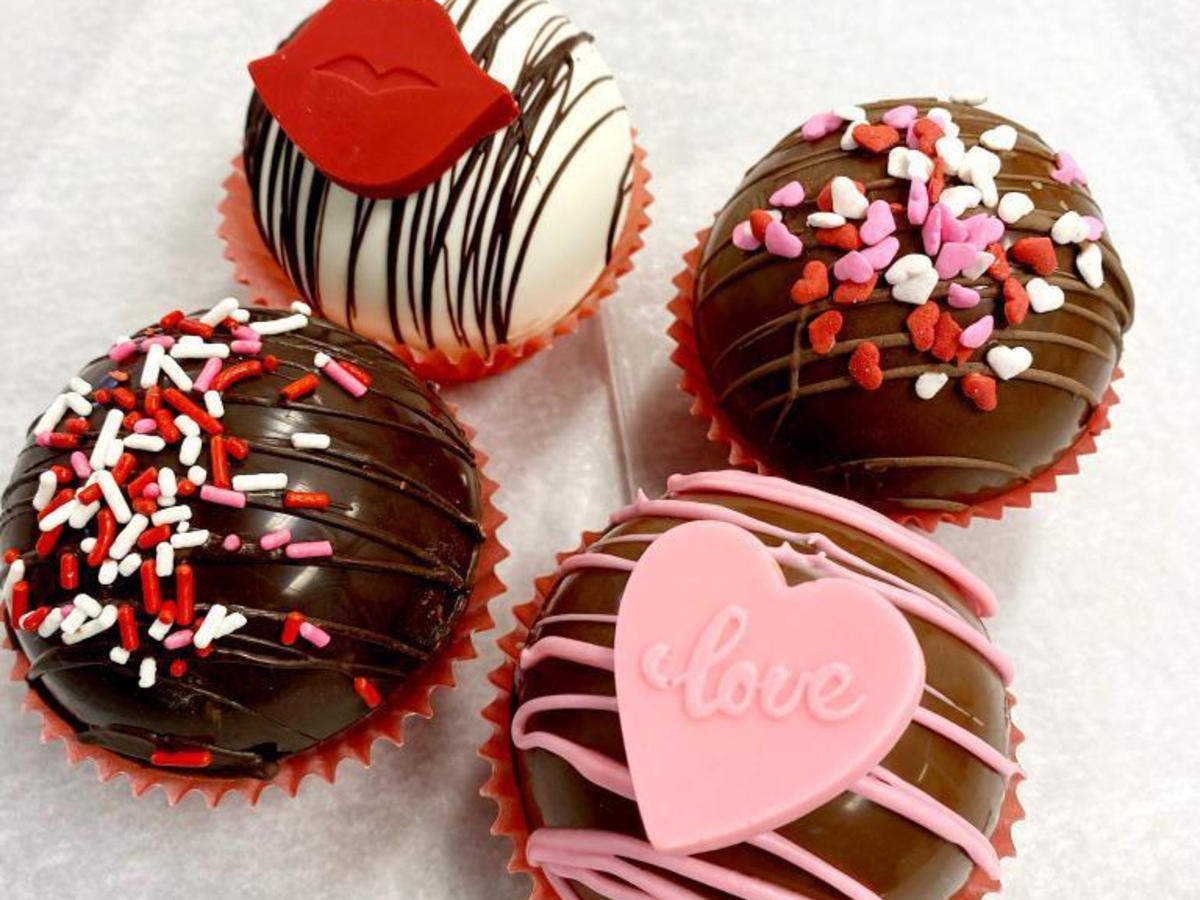 Kittie's Cakes
Cutout Cookies and Dinner Bundles
Kittie's Cakes is serving up cutout cooking with fun shapes and clever phrases that are guaranteed to make you smile this Valentine's Day. The cookies are available at Kittie's German Village and Bexley locations on a first-come, first-served basis.
You can also catch the cutouts in Kittie's Valentine's Day Dinner Bundles, in partnership with Together & Company. The bundles, which include a tapas box or three-course dinners - "You're the Ravioli One for Me" and '"Steak Me Home Tonight" - can be ordered online here until Feb. 11.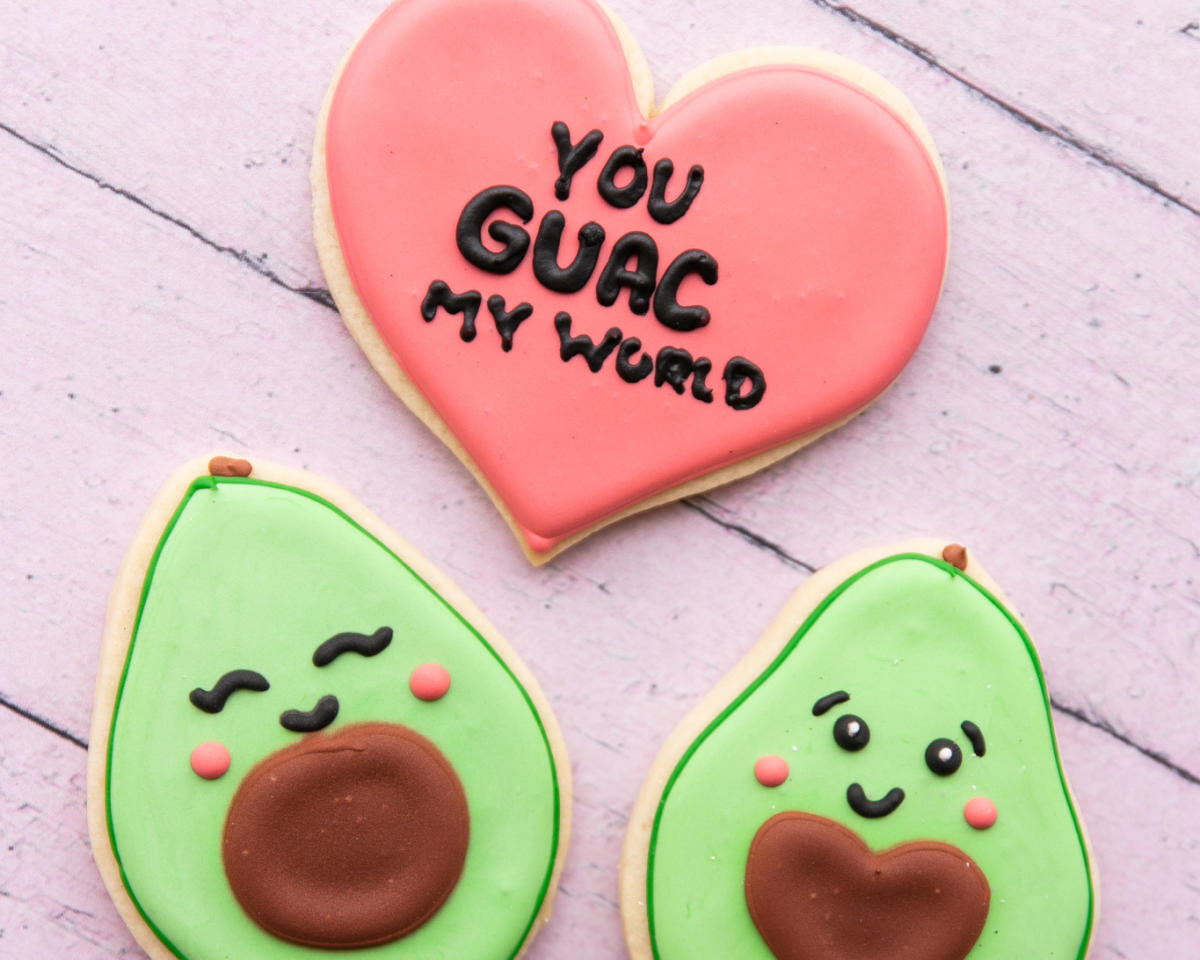 Rose Petal Shortbread
Simple, classy and delicious! The heart-shaped Rose Petal Shortbread is back for Valentine's Day at Pistacia Vera, one of the most highly regarded French patisseries in the country. Pair the rich, melt-in-your-mouth dessert with a cup of flat white coffee or a flavored latte. Visit in person for carryout or place online orders for curbside pickup and local delivery here.
Decadent Cupcakes and Mini Cakes
Short North Piece of Cake is offering artfully crafted cupcakes and 4-inch mini cakes in Valentine's décor. The cakes come in four flavors, including chocolate, vanilla, funfetti and red velvet, each with a unique design. It's a delicious way to share your love! Order yours online or by calling 614-421-0399.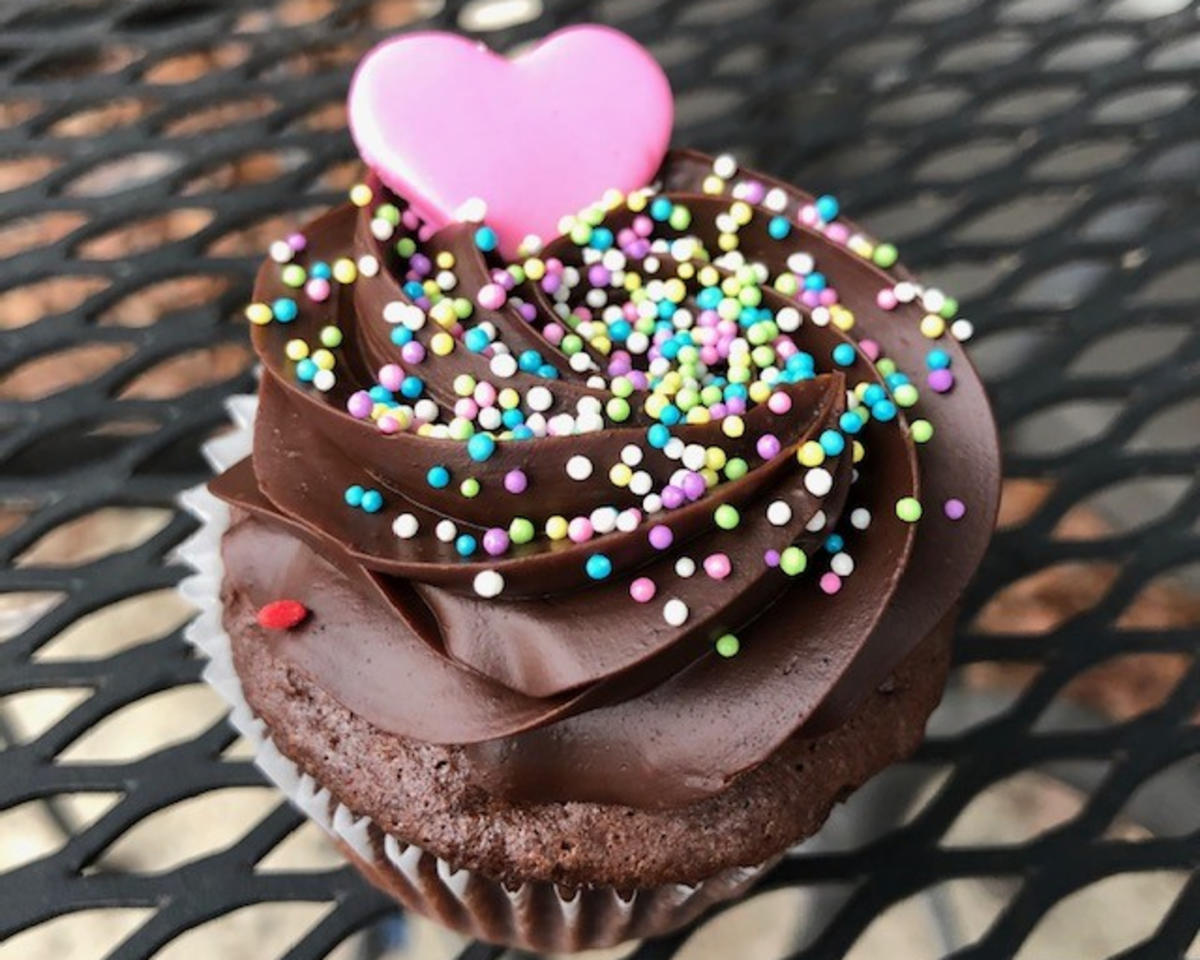 Valentine's Sweets Collection
Why settle for one sweet treat, when you can have a bag full?! The Valentine's Collection from Columbus Food Adventures takes you on a irresistible trip through some of the most delicious sweets in Central Ohio. The assortment comes with a handwritten note and will be delivered anywhere in Franklin County on Valentine's Day. Check out everything the package includes and place your order here.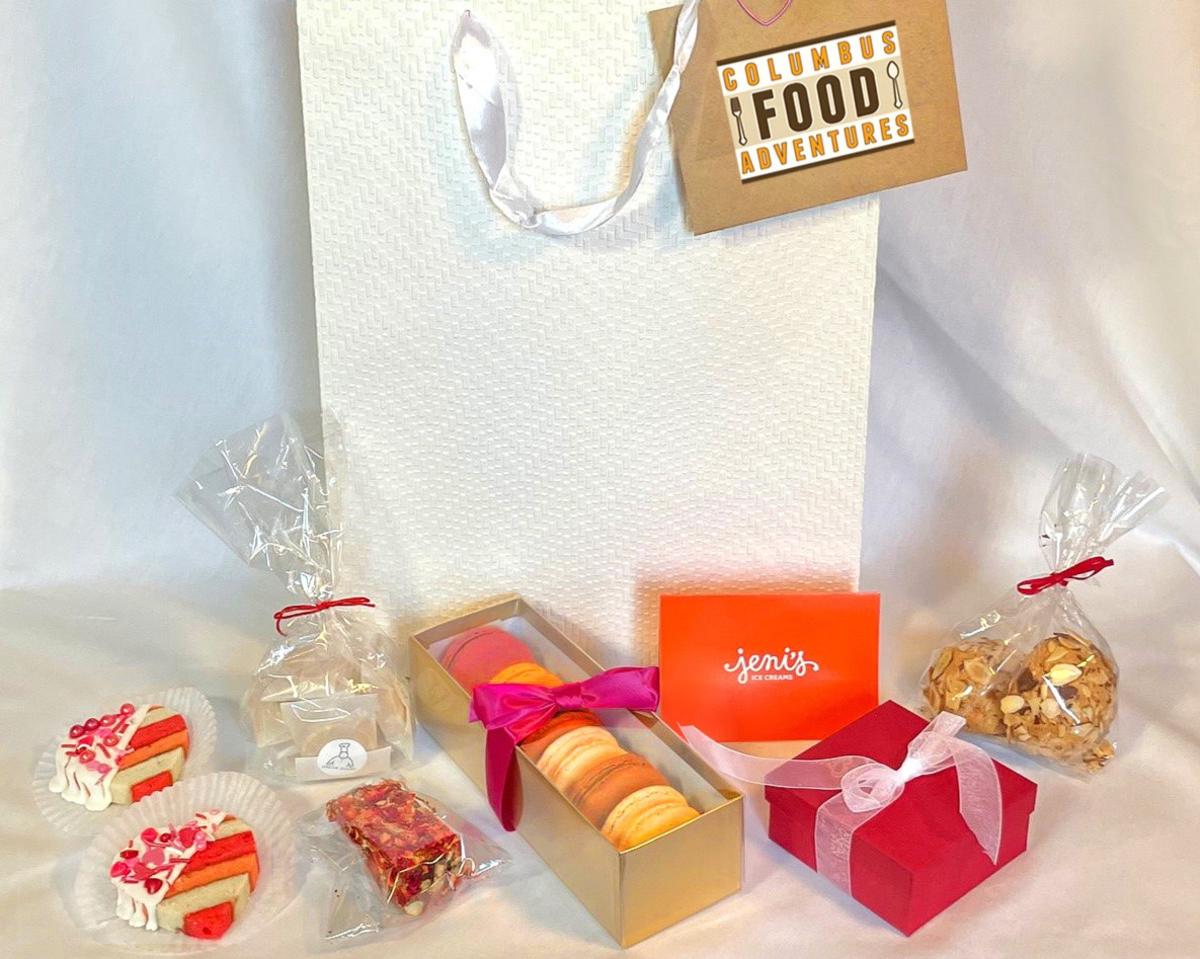 Galentine's Day Cocktails
From DIY mimosa kits to Galentine's Day cocktails, and mini wine to truffle bundles, Chocolate Café is offering a full menu of more than 20 Valentine's Day-inspired beverages and treats. Cocktails include one-of-a-kind martinis, like the White Chocolate, Thin Mint, Sugar Daddy and more. Pair your drink with a half-pound heart-shaped buckeye, a DIY berry box or a bag of Cupid's Crunch Caramel Corn. The options are endless! No matter what flavors you or your loved one are craving this V-day, you can find it at Chocolate Café. Place your online order here before Feb. 8 for curbside pickup.
Cream Puff Trio
Everyone loves Schmidt's famous cream puffs. This Valentine's Day weekend, Feb. 11-14, you can spread the love with a special deal on three mini cream puffs for just $2.14. Indulge in the golden brown shell and rich flavors, including chocolate, vanilla, peanut butter and the flavor of the month, strawberry. Order your trio at the historic German Village location for carryout!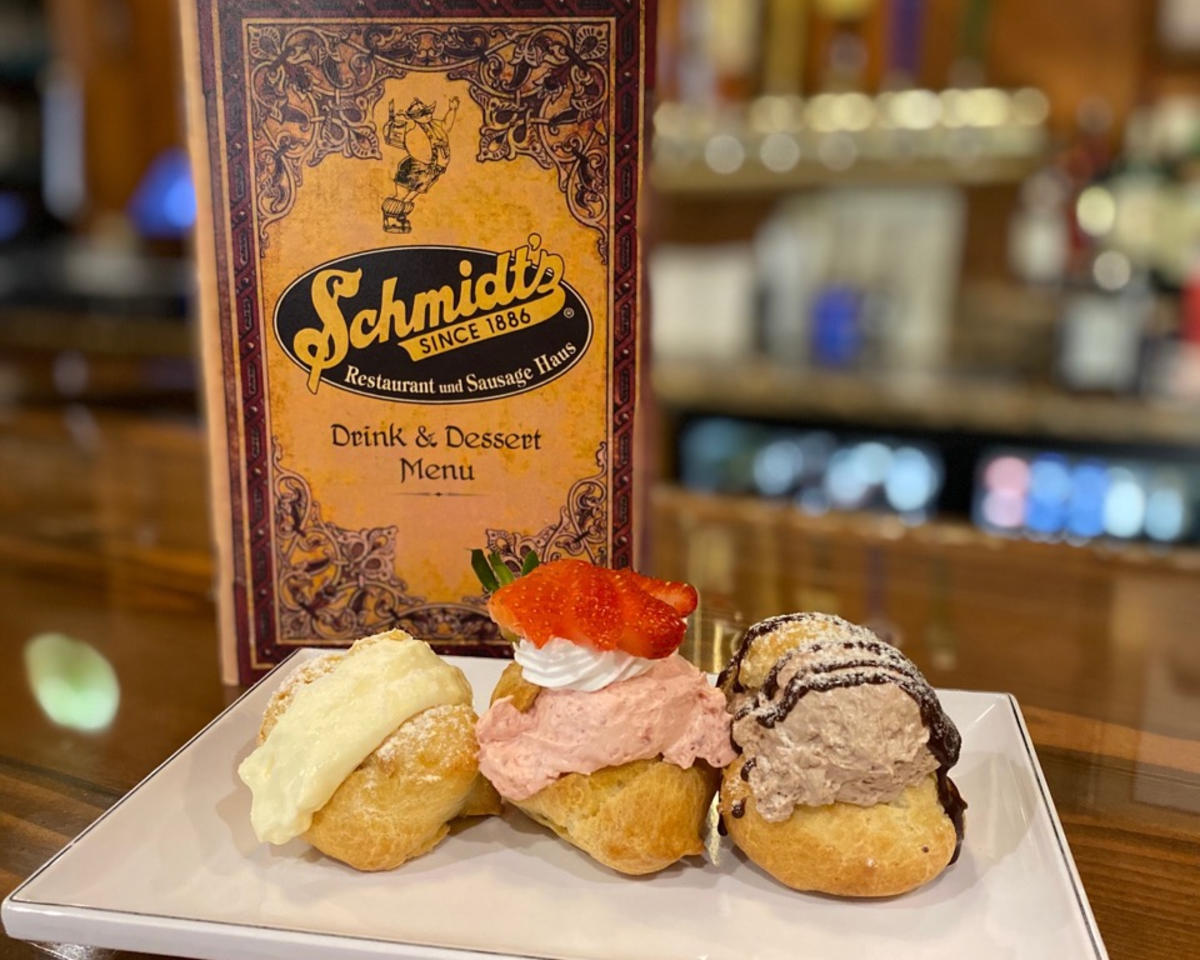 Bake Me Happy
Gluten Free Pop Hearts
You've heard of Pop-Tarts, but have you ever tried a gluten-free Pop Heart? Local favorite Bake Me Happy is offering these heart-shaped pop tart treats as a Valentine's Day weekend special, Feb. 13-14. You can also try their Conversation Heart cutout cookies with cream cheese frosting, with assorted phrases ranging from sweet to snarky. Treats are available from both Merion Village and Dublin North Market locations!