Taking in a show or performance is another holiday tradition that will look different in 2020. For many, going to see The Nutcracker or A Christmas Carol live on stage are staples of the season. For others, a relaxing holiday means seeing a newly released movie. This year, though most live performances are canceled and new releases are limited, there are still plenty of opportunities to take in a new performance.
We've rounded up all the virtual holiday shows that families can enjoy from the comfort of their own homes this year. Purchasing tickets to any of these shows helps support Columbus artists who have been greatly impacted by the COVID-19 pandemic, and is greatly appreciated.
Eleanor's Very Merry Christmas Wish – The Musical
Nov. 27 (streams for 48 hours)
CAPA's Eleanor's Very Merry Christmas Wish – The Musical is based on the book of the same name, and tells the story of a rag doll named Eleanor who lives in a magical world. Despite her love for her North Pole family, Eleanor wishes for a best friend and home of her own. Families can kick off the holiday season with this fun performance and follow along as Eleanor seeks to make her wish come true. Virtual audiences can also purchase a CAPA party box to enhance their viewing experience. Purchase tickets and learn more here.
Holiday Hoopla
Nov. 27 - Dec. 26
Shadowbox's annual Holiday Hoopla is going virtual so fans can still enjoy their seasonal favorite that mixes sketch comedy with holiday music. Get tickets here!
Madlab Presents: A Very Covid Christmas
Dec. 3-12
'Tis the season.. to socially distance! And MadLab is celebrating in style with its A Very Covid Christmas. This collection of eight short plays is filled with comedy, drama, reindeer and enough PPE so that the only thing they will be spreading is holiday cheer! Plus, this show was originally designed to be performed live, so you can feel good knowing it incorporates social distancing, PPE, and/or protective barriers between actors. Stay tuned for details on how to purchase access for Youtube here.
A Nutcracker Holiday
BalletMet is proud to present a virtual opportunity to participate in their treasured holiday tradition. This year's Nutcracker Holiday performance will include Clara's Nutcracker Prince, an all-new abbreviated version of the stage performance that combines fan-favorite scenes, characters and dances made especially for virtual viewing. The feature will also offer behind-the-scenes looks at costumes and rehearsal process, as well as Nutcracker-themed adventures, a soundtrack, holiday recipes and craft projects for the whole family. Get tickets and learn more here.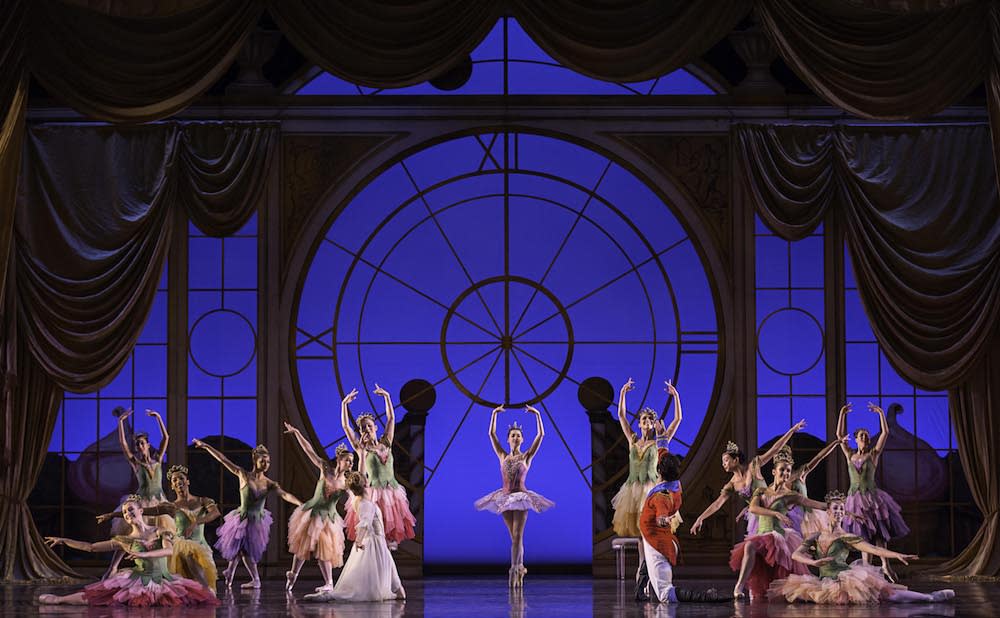 Quarantine with the Clauses
Dec. 10-27
The Short North Stage's Quarantine with the Clauses promises an evening filled with holiday humor. This original virtual musical follows Santa and Mrs. Claus as they decide to put on a virtual variety show like no other while quarantining during COVID. Written by the person responsible for Radio City Christmas Spectacular, the audience can expect 12 new holiday songs, dances and hilarious banter. Find ticket information and additional details here.
A Columbus Christmas Carol
Dec. 16-27
Catco is offering a contemporary retelling of Dickens' timeless classic this holiday season. A Columbus Christmas Carol follows a Columbus bank owner – Ebony Scrooge – who embarks upon a journey of family, redemption and love. Opening night audiences will be treated to a live chat with the actors and post-show talkback. Tickets can be purchased here.