Let's be honest, few people love February - there's a good reason it's the shortest month. While the temperatures might not be balmy, there's always something hot happening in Columbus. Here's our plan for doing something new and great every day this month. 
Feb. 1 - Start out the month on a healthy note. Highbanks Metropark on the city's north side, offers miles of wooded hiking trails with challenging terrain. And don't forget a sled - the hill here is our favorite in the city. 
Feb. 2 - Gateway Film Center is screening the cult-classic Groundhog Day at 7:30. 
Feb. 3 - Watershed Distillery just opened a new restaurant right next to its production space - be among the first to try the creative cocktails and modern Midwest dishes.
Feb. 4 - It's time for the Short North Gallery Hop! From 4 -10 p.m., visit more than a dozen art galleries in the neighborhood. Many will be opening new exhibitions, and street artists and musicians will be lining High Street. 
Feb. 5 - Columbus' drag scene is one of the best anywhere. Take it in with a hilarious drag brunch, Brunch Punch, at Shadowbox Live in the Brewery District. 
Feb. 6 - With locations in the Short North and Worthington, the Candle Lab gives you a chance to create your own custom candles from more than 100 natural scents, a perfect treat for the darker winter months. 
Feb. 7 - Learn Latin dancing at Arepazo Tapas Bar and Grill in the Brewery District, hosted by Movement 614. Arepazo's South American food and drinks make a great weeknight date night!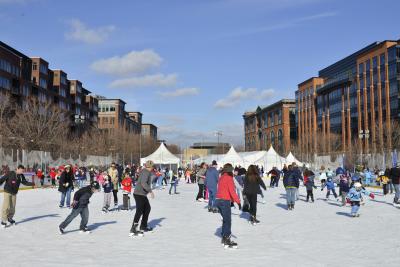 Feb. 8 - The Columbus Blue Jackets bring winter fun to the Arena District with Winter Park, an extravaganza of ice skating and a man-made tubing hill! 
Feb. 9 - The Columbus Zoo and Aquarium offers half-price admission during January and February. It's a great chance to check out the four baby mantees currently being rehabilitated in the warm and tropical Manatee Coast building. 
Feb. 10 - Off the beaten path, the Vanderelli Room in Franklinton hosts pop up performance art installations. Today, catch Dare Core IV: Spells and Hexes, where artist work in the themes of love and loss. 
Feb. 11 - Black Brick Bar is a great live music and cocktails venue from the owners of Donatos Pizza. Check out a performance by Maya Mougey, a local indie musician.
Feb. 12 - BalletMet brings the classic children's tale to life with incredible dancing and literal flying at the Ohio Theater.
Feb. 13 - Catch Valerie June, an up and coming musician who incorporates folk, blues, gospel, soul, country, Appalachian and bluegrass at A&R Music Bar in the Arena District.
Feb. 14 - Check out the newly opened exhibition, Shakespeare in Prague, at the Columbus Museum of Art. It brings together central European theater art ranging from Shakespeare's time to the modern day.
Feb. 15 - The Columbus Blue Jackets take on the Toronto Maple Leafs at Nationwide Arena in the Arena District - grab a beer and a bite before the game at Elevator Brewery.  
Feb. 16 - Little Rock Bar in Italian Village hosts a weekly Comedy Happy Hour from 4-6 p.m., showing off the city's growing comedy scene. 
Feb. 17 - Natalie's Coal Fired Pizza in Worthington hosts the Whirlybirds at 10 p.m., but go early and luxuriate in a cocktail at the newly opened Light of Seven Matchsticks speakeasy located in the basement. 
Feb. 18 - Get in the spirit of the season with Mardi Gras Madness, featuring George Clinton and Parliament Funkadelic at Express Live!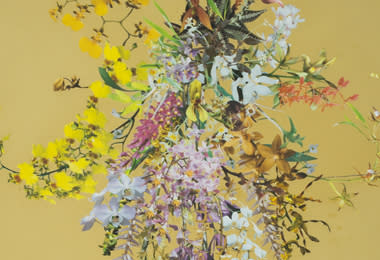 Feb. 19 - For a moment of peace, spend some time in the warm and sunny glasshouses at Franklin Park Conservatory. A beautiful orchid show is now on display. 
Feb. 20 - Grab our skis, snowboard or snow tube and head to Mad River Mountain, about an hour west of Columbus. With 24 slopes and 10 snow tube chutes, this is the perfect spot for winter fun.
Feb. 21 - Bundle up and take a hike at Battelle Darby Creek Metropark, the largest reserve in the region. A growing herd of bison roam two huge, enclosed paddocks.
Feb. 22 - Columbus is a maker city, and you can learn a new skill at the Columbus Idea Foundry. Take a class today on metal forging and walk away with a hand-made bottle opener.
Feb. 23 - Local chef Paul Yow just opened a new Short North restaurant, Biscuit and Branch. Southern flavored dishes match with a full bar specializing in bourbon.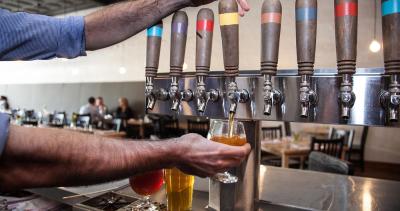 Feb. 24 - Try the ales and porters of Brewer's Row, a stretch of downtown that boasts six breweries, including Seventh Son, Hoof Hearted, Wolf's Ridge, Elevator Brewery, North High Brewing and Barley's.
Feb. 25 - Have a sweet tooth? Hop on Columbus Food Adventures' All Dessert Tour, a guided van tour that brings you to five bakeries, ice creameries and cocktail bars around the city for the best treats around. 
Feb. 26 - At 6 p.m., catch Tampopo, a 1985 Japanese comedic film about a roadside ramen shop, at the Wexner Center for the Arts. Go a bit early for a warming bowl of ramen from Upper Arlington's Fukuryu.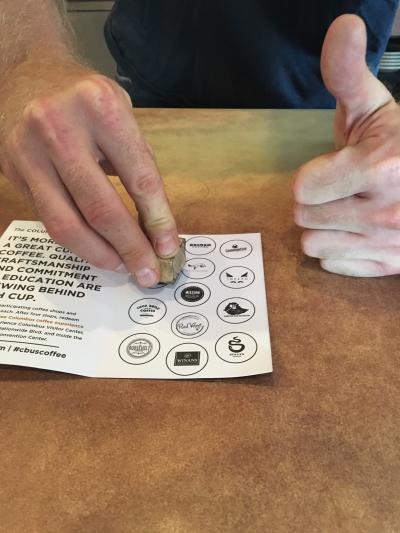 Feb. 27 - Warm up and power up with a couple cups of coffee from the Cbus Coffee Trail. Taste your way through 17 locally owned shops, providing the highest standards in sourcing and preparation.
Feb. 28 - Treat yourself to a happy hour hop in the Short North Arts District. Deals at some of the city's best bars and restaurants can be found from 3-7 p.m.