By now, you should have heard about the innovative Columbus coffee scene. If not, go complete the Columbus Coffee Experience right now - we'll wait.
OK. Because Columbus is a city that's constantly growing, changing and getting ever cooler, we want to share a few more recent coffee trends that you'll love.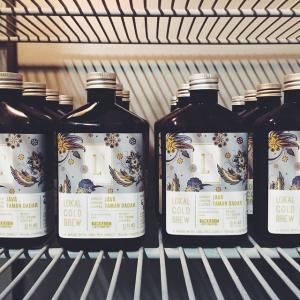 Bottled Cold Brew
Lokal Cold Brew is a new outfit started by a quartet of Indonesian transplants to Columbus. They source responsibly from Indonesia, where some of the world's best beans are grown, and cold-brew for 12 hours to ensure all the delicate flavors come through. Find Lokal's coffees at The Roosevelt Coffeehouse in downtown Columbus. One Line Coffee and Mission Coffee Co. also offer bottled cold brew in their Short North shops.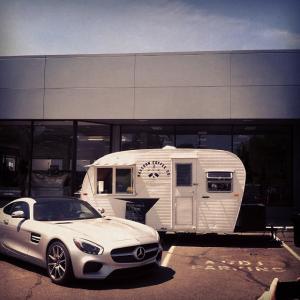 Coffee Goes Mobile
Raccoon Coffee Co. offers espresso, pour over and drip coffee as well as house-made Italian sodas and a selection of pies and quiches. Find Raccoon at spots like Lucky's Market in Clintonville and events like the 400 West Rich Farmers Market and Gay Street's Moonlight Market. Pilgrim Coffee serves up hot and cold brewed pour-overs at locations like Turner's Barbershop in the Short North. And of course, Mission Coffee Co.'s bike-powered cart can be found at events and pop-ups all around the city.
New Downtown Cafes Hemingway's Coffee Nook operates out of a small space adjacent to downtown's Columbus Commons in the 175 on the Park building. It's interior differs from the general mod/organic feel of most of Columbus' coffee shops - it's a pure Parisian atmosphere with copper accents and pressed tin wall coverings.
Suburban Hot Spots Columbus staple Crimson Cup recently added a new cafe in Upper Arlington, which sports nitrogen and carbon dioxide taps for cold brewed coffee. This shop focuses on single-origin beans and pour over brews. High Line Coffee Co. is also set to open its doors in Olde Worthington in the coming weeks, and they'll serve roasts from One Line Coffee.
Even More to Come In the coming months, even more coffee shops are planning to open their doors. Cafe Brioso is working on a new outpost in the Glass Axis building in East Franklinton, Mission Coffee Co. is putting the final touches on a roasting facility/tasting lab in Italian Village, and Bottom's Up Coffee Co-Op is working on a co-working facility and coffee shop specializing in South American styles in Franklinton.