I hope you've been hearing a lot about Columbus as a fashion destination lately. It's true - we are the place to go for a unique fashion experience! You might wonder how Columbus has made a name for itself. Here are just a few reasons:
1. LOTS of fashion designers live here - after traditional fashion cities New York and Los Angeles, Columbus has the most designers per capita in the United States. Why?
2. Big fashion brands are based here. Columbus is the corporate headquarters for The Limited, Victoria's Secret and Abercrombie & Fitch. The Columbus College of Art and Design trains lots of young talent to fill these jobs. Many designers wrap up careers at these big brands to open their own spots in this city that loves local talent.
3. We've got one of the nation's premiere boutique districts - The Short North Arts District doesn't just refer to works on canvas. Art is also wearable, and the Short North has a huge roster of clothing and accessories boutiques that would make any city jealous.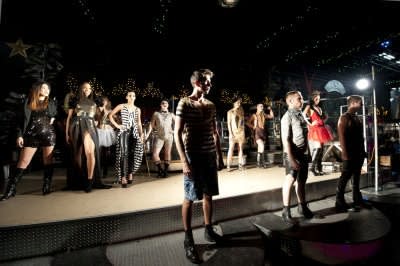 4. Events that bring fashion to the forefront. Highball Halloween comes every October, and brings couture and costumes together. Fashion Week Columus is happening in mid-October, complete with runway shows and designer talks. The Columbus College of Art and Design's Senior Fashion Show brings the city's newest talent out in May, and Alternative Fashion Week puts a different twist on the city's fashion scene.
5. As a community, we embrace creativity. We welcome what's new and what's different. You can try anything on in Columbus. Come check us out! Plan your trip at ExperienceColumbus.com.