If you're like me, when you visit a city, you want to spend as little time behind the wheel as possible, because there are much better ways to discover new things. Here's your guide to having an amazing weekend in Columbus.
If you happen to arrive in Columbus at the recently re-named John Glenn Columbus International Airport, you can eschew the car rental counter and taxi queue. AirConnect is a bus service that launched this spring, which takes you from the airport to downtown Columbus for $2.75 each way. it departs every 30 minutes between 6 a.m. and 9 p.m. daily, so almost every flight time will work with this option. Once you're on AirConnect, the ride takes about 10 minutes, and the route brings you close to almost all of downtown's hotels and the Greater Columbus Convention Center.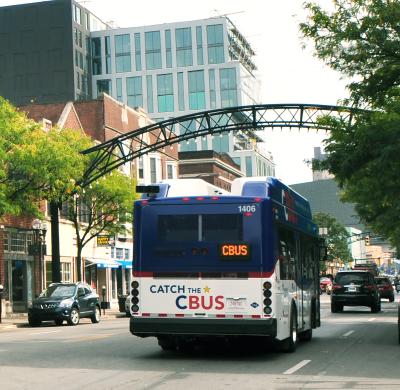 If you drove to Columbus, park your car at your downtown-area hotel and wish it well for the rest of the weekend. You'll be no more than three blocks from the route of CBUS, a free circulator bus that runs every 10-15 minutes from the Short North Arts District, through Downtown and into the Brewery District, right on the doorstep of German Village. See our neighborhood guides for these three hotspots with unique experiences, restaurants and nightlife - there's more than enough in these three neighborhoods that you can see in even the most jam-packed weekend.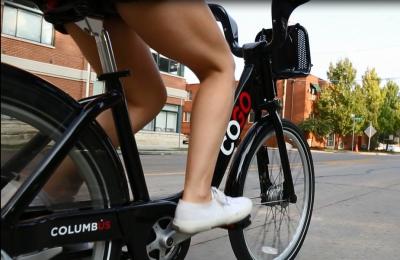 To get around a little further from the downtown core, try CoGo Bike Share. For $8/day (payable at any station,) you can grab a bike from any of the 35 stations around the city and ride it for up to 30 minutes at a time. The CycleFinder app (iTunes/Google Play will help you see where stations are and how many bikes and bike parking spots remain at each. This is a great way to get to places like the Scioto Audubon Metropark, the Wexner Center for the Arts, the Columbus Art Museum, Land-Grant Brewery and Katalina's. The network of stations covers Downtown, the Short North Arts District, German Village, the Arena District, the Brewery District, Olde Towne East, Victorian Village, Italian Village, Franklinton and Ohio State's Campus. Or you can bring your own bike to explore Columbus' massive network of scenic bike trails and bike-friendly streets.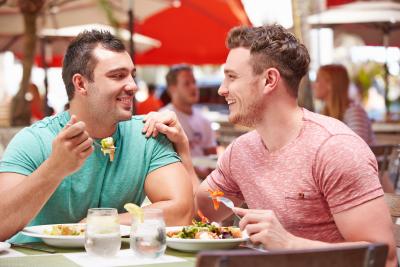 Of course, walking is always the best way to get the feel for any new place, and Columbus' relatively flat topography, tree-lined sidewalks and ample nature trails make it ideal for those who like to explore on foot. From the Ohio Statehouse at the center of downtown, you're about half a mile from the northern end of the charming brick streets of German Village, half a mile from Franklinton and its  artsy nightlife scene, and half a mile from the southern end of the shopping and dining mecca that is the Short North Arts District. 
For more tips on getting around Columbus, visit getaroundcbus.com.