On Nov. 11, the soccer world will be focused on Columbus again as the US Men's National Team takes on Mexico. MAPFRE Stadium, the first soccer-specific stadium built in the United States, will host visitors from across the continent for this fifth consecutive matchup in Columbus. If you're one of those thousands, here's how you should spend your time leading up to the match and celebrating what we hope will be another dos a cero victory. 
At MAPFRE Stadium
There are few things that could improve the experience of a great match, but we like to think Columbus delivers. The Columbus Crew SC and MAPFRE Stadium have lots of locally made goodness on offer for fans. Try beers from local Land-Grant Brewing Company, crave-worthy food from Hot Chicken Takeover and of course, sweet treats from Jeni's Splendid Ice Creams, all inside the stadium.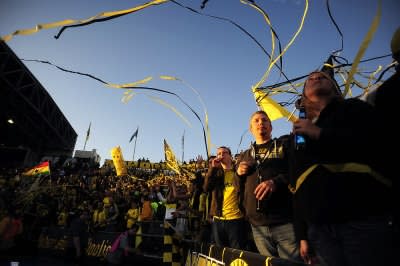 Catch up with Columbus' Cool Neighborhoods
One of the best things about visiting Columbus is that there's a huge variety of fun neighborhoods adjacent to downtown, each with its own character and charms. Head to the Short North Arts District for casual dining, art galleries and a distinctive bar scene. Just south of downtown, you'll find the historic red brick German Village - in addition to its architectural charm, there are outstanding fine dining choices and great local shopping. Franklinton has a gritty creative scene, and the Arena District is packed with nightlife options. Each of the neighborhood links above has lots of info on the top things to see, do and eat in each of these great places.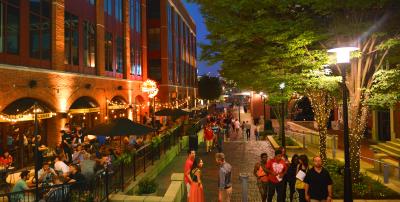 Drink all the Drinks
Columbus is known for its great coffee and beer; there's no better way to sample it all than to check out the Columbus Coffee Trail and Columbus Ale Trail! Both are passport programs where you get stamps for each coffee shop (13 in total) or brewery (28) you visit in the city. With four stamps on either passport, you can pick up a great prize from Experience Columbus.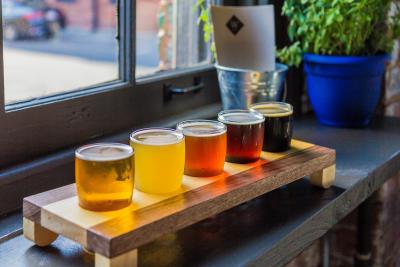 Get Around with Ease
Since the last US Mexico matchup, transportation options have blossomed in Columbus. You can now take AirConnect from John Glenn Columbus International Airport (formerly Port Columbus) to your downtown hotel for $2.75 each way. Buses depart every 30 minutes between 6 a.m. and 9 p.m. Once you're downtown, the CBUS downtown circulator is a completely free way to get between the Short North, Arena District, Downtown, German Village and the Brewery District. Buses stop every 10-15 minutes. More info on getting around Columbus is here.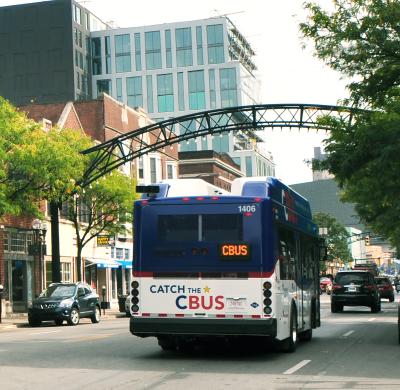 No Tickets? Enjoy the Game Anyway
Tickets went fast for this historic match, so if you aren't among the lucky, you can catch a telecast at Land-Grant Brewing Company, Endeavor Brewing Company, Hendoc's Tavern, The Ohio Taproom, Hamptons on King Bar and Grill, the Pub Polaris, Fado Irish Pub, Oldfield's North Fourth Tavern, Uptown Deli/Temperance Row Brewing Company, Brewcadia or 4th Street Bar & Grill.