The North Market serves a central place in Columbus' culture, a favorite destination of residents and visitors alike. All can gather there to experience heartwarming food, meet local merchants and connect with central Ohio food-makers.
First opening in 1876, the North Market started as one of four public markets serving the city –  West, East, Central and North – and it's the only remaining market of those four. The original building burned down in 1948, but the merchants pulled together and purchased a Quonset hut to house the market. There they remained until the mid-1990s, when the North Market Development Authority was established. With the Quonset hut in dire need of repairs, the market moved to its current building in 1995, and has served as a community hub ever since.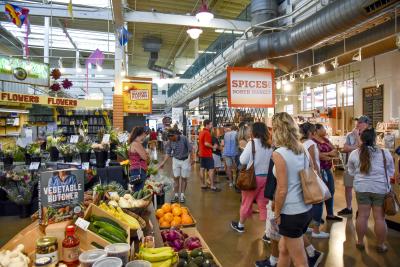 A trip to the market is both a journey around the world and an exploration of Ohio. Guests can visit the market for their grocery needs: meats, cheese, produce, fish, flowers and gifts are all featured. Visitors can also get a taste of locally made food, from coffee at Stauf's to pasta from Pastaria to pho at Lan Viet, pizza from Sarefino's and tacos from Dos Hermanos. World flavors are represented from India, Italy, the Mediterranean, Thailand, Poland, Mexico, Vietnam, Nepal and beyond. Guests can also find chocolate and spices, barbecue and bubble tea, pretzels and donuts, pastries and breads. To get a full look at the market vendors, visit here!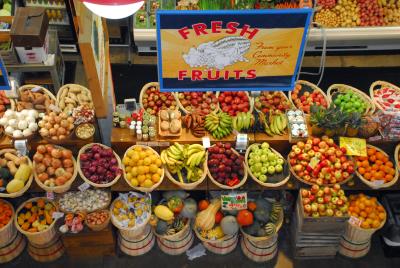 Most importantly, the market serves as a small business incubator for Columbus food-makers. Jeni Britton Bauer of Jeni's Splendid Ice Creams started crafting her luscious treats at the market in 2002, and has grown into a beloved national brand. After growing out of their Olde Towne East walk-up window, Hot Chicken Takeover made the North Market its first permanent brick-and-mortar home in 2015. Other Columbus restaurants have branched out to the market with additional locations, like Stauf's Coffee Roasters, Pistacia Vera, and Momo Ghar.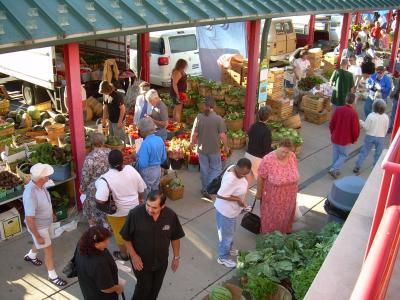 The North Market also hosts a popular seasonal farmers market Saturdays and Sundays in the front plaza. It's one of the oldest and largest farmers markets in central Ohio. Regulars to the market shop there for local produce and flowers, prepared items and fine arts, plus live music and kid's activities.
In addition to the farmers market, North Market hosts a variety of community events, like the Ohio Wine Festival, Farmer's Festival, Mix & Shake cocktail night, a monthly Night Market on select Fridays June through October, and the popular Apron Gala every May. From 4-7 p.m. Tuesdays through Fridays, market guests can enjoy the "Happiest of Hours" sip and stroll, picking up an Ohio craft beer or a glass of wine at Barrel & Bottle, then casually shopping through the market. See all the upcoming events coming here!
North Market is located at 59 Spruce St. Columbus, OH 43215.