You're in Columbus for the weekend, and you're here to eat. Whether you're looking for fine dining, fast casual, classic American dishes or inventive international cuisines, coffee or cocktails, bakeries or breweries, Columbus has it all. We've assembled the ultimate food weekend in Columbus, with multiple ideas for each day!
Friday
COFFEE: One Line / Roaming Goat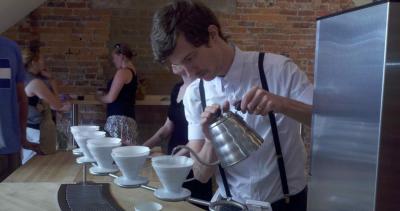 Start your day in the Short North with a pour-over, a cappuccino, or a cold brew! Both One Line and Roaming Goat roast their own beans, and their expert baristas craft wonderful coffee from simple shots of espresso to smooth cold brew and rich lattes. Bonus: pick up a Columbus Coffee Trail passport and begin collecting stamps!
LUNCH: Brassica / Cosecha Cocina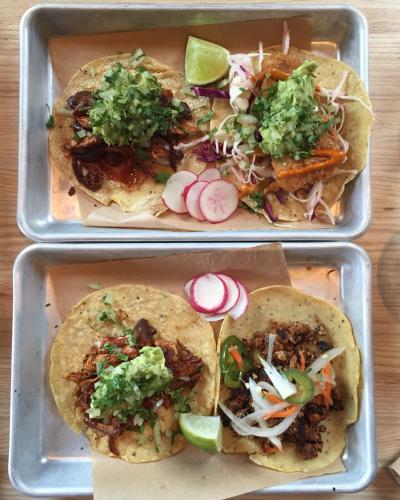 For lunch, swing by Brassica in Short North for fast casual Mediterranean or Cosecha for modern Mexican. Brassica lets you craft your own bowls or pita stuffed with falafel, brisket, chicken, glazed bacon or vegetables, all complemented by vibrant veggies and rich sauces. Located in a renovated brick dairy barn, Cosecha features beautiful indoor and outdoor spaces, perfect for enjoying pozole, tacos, tostadas and many more of the chef's creations.
DRINKS: Citizens Trust / M at Miranova
Pre-game your evening with expert cocktails. M sits in the Miranova building near the downtown riverfront; award-winning bartender Chris Dehlavi and her team have perfected the classics and created stunning seasonal offerings. Citizens Trust, the upstairs cocktail bar of Veritas (itself a worthy stop for lunch or dinner), is situated in an old bank lobby. Relax with a cocktail or two in the comfortable and spacious digs.
DINNER and NIGHT CAP: Service Bar / Watershed Kitchen & Bar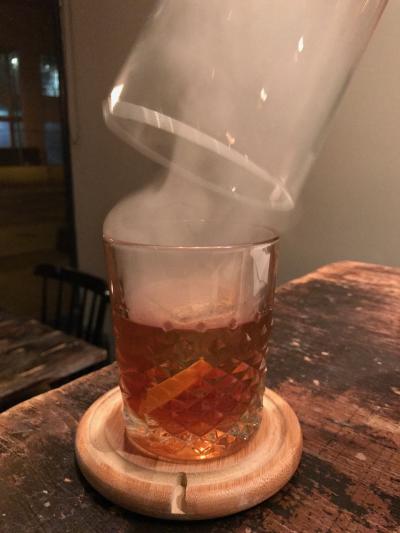 In recent years, the city's award-winning distilleries have added similarly award-winning restaurants. Service Bar, an extension of Middle West Spirits, features the innovative fare of Chef Avishar Barua. Chef Jack Moore heads up the kitchen at Watershed Distillery's in-house restaurant, where you'll find a hearty and expertly executed menu that rotates seasonally.
Saturday
BREAKFAST: Katalina's / Skillet
Columbus is a breakfasting city, and Katalina's and Skillet are two of many fine examples. The quirky and delightful Katalina's features creative breakfast treats like pancake balls filled with Nutella, breakfast tacos with chorizo, or chicken sandwiches topped with fried eggs. Skillet's menu rotates daily, but you can trust their work, built from seasonal and local ingredients, from omelets to hash to biscuits and gravy.
MARKET: North Market or the Worthington Farmer's Market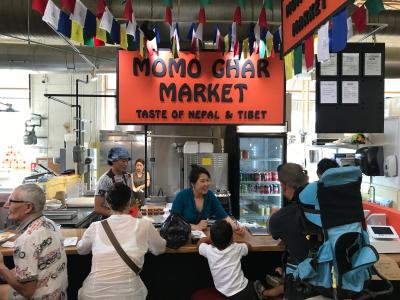 Saturdays are market days around the city of Columbus! Nearly every neighborhood features a farmer's market, so you can find multiple ways to connect with area farmers and food craftsmen. Columbus' historic North Market features a farmer's market out front on Saturdays, plus a wide array of options inside for a bigger lunch. Go from stall to stall to find delicacies from around the world: India, Italy, Tibet, Poland, Vietnam, Japan, the Mediterranean and more. Order a fresh brewed coffee from Stauf's and pick up a beautiful pastry from Destination Donuts, Pistacia Vera or Omega Artisan Bakery. The growing Worthington Farmer's Market stretches along High Street in the Old Worthington business district. You'll find fresh meats, breads, flowers, cheese and prepared foods. While you stroll the market, stop in nearby businesses for a cappuccino at Highline Coffee Co., a sip of wine at House Wine or a bigger lunch at the Whitney House.
COFFEE: Bottoms Up or Roosevelt
For an afternoon pick-me-up, visit another Coffee Trail stop! Bottoms Up Coffee Co-op and the Roosevelt Coffeehouse both use their proceeds to support social causes. Located in Franklinton, Bottoms Up offers coffee and co-working spaces; sip cappuccinos, tea, or Canary Island-style drinks. Roosevelt features well-crafted espresso, pour overs and creative concoctions.
DINNER: Hoyo's Kitchen / N.E. Chinese / Kihachi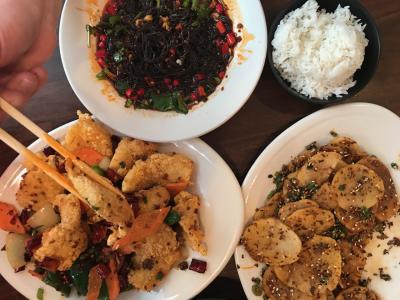 Every culinary corner of the globe is represented in Columbus. Without leaving the city limits, you can discover authentic dishes from China, India, Somalia, Peru, Mexico, Ethiopia, Vietnam, El Salvador, Thailand and many more. For instance, you can find homespun Somali dishes at the warm and welcoming Hoyo's Kitchen, colorful and wonderfully seasoned dishes from China's Dongbei region at N.E. Chinese, or artfully prepared Japanese small plates by Chef Mike Kimura and his team at Kihachi.
NIGHT CAP: Mouton / The Bottle Shop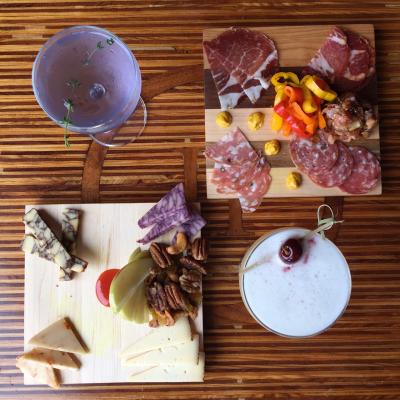 Finish the night with drinks at another one of the city's cozy cocktail bars. The elegant and accessible Mouton in Short North offers curated cheese plates and other snacks to go with craft beers and cocktails, while the cozy and eclectic Bottle Shop in Victorian Village features 20 beers on tap, a seasonal cocktail menu, and lovely patio space.
Sunday
COFFEE & A SNACK: Fox in the Snow
Start your day with a stop at one of Fox in the Snow's locations – Italian Village and German Village – for coffee and a pastry. Choose from their stunning line-up of pastries, like cinnamon rolls, fruit danishes, donuts, and muffins. If you're really hungry, split the egg sandwich with creamy souffled eggs.
BRUNCH: Wolf's Ridge Brewing or Rockmill Tavern
And then it's time for brunch! With so many options to choose from, you can spend every weekend in Columbus trying new brunches. Start with Wolf's Ridge Brewing, known for their variety of house-made beers and beautifully plated French toast, toad in a hole, eggs benedict, and more. Or Rockmill Tavern, where Chef Andrew Smith pairs house beers with chilaquiles, egg in a biscuit or veggie toast.
BEER: Seventh Son, Land-Grant, or Platform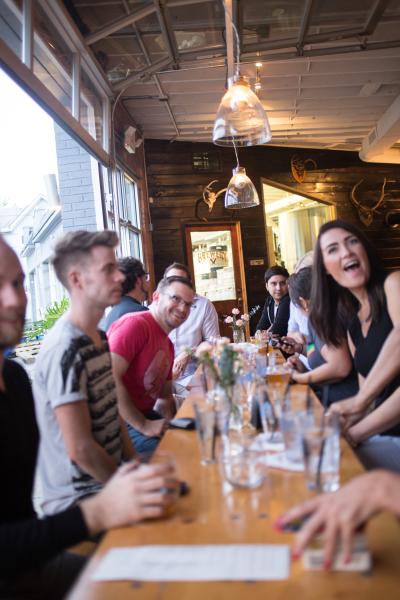 Take advantage of one of the city's many patios to enjoy pints of locally crafted beers, like Seventh Son's Italian Village taproom with new rooftop bar, Land-Grant's patio with Ray Ray's food truck parked nearby, or Platform's small rooftop patio overlooking downtown Columbus.
With all the food and drink options available, you could build this itinerary several times over. What would be your ultimate Columbus food weekend?