Subscribe
Subscribe now to the Experience Columbus blog to receive monthly updates directly to your inbox.

Tag - Blue Jackets
January 16, 2009 by Irene
Schiller Park in German Village Photo by Larry Hamill As extreme cold grips much of the country, I started to wonder how I might want to spend this upcoming weekend in Columbus. So I turned to two groups who know and love this place - the…
Continue Reading >>
Tags:
Betty's, Blue Jackets, Cup O' Joe, Metro Parks, Museum of Art, North Market, Panera, Short North, sports, Tip Top, Vino Vino, Wexner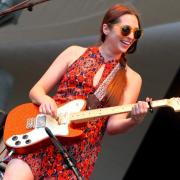 X
Free E-Newsletter
Keep up-to-date on upcoming and rescheduled events. Sign up today and get a chance at winning a gift care or attraction tickets.
Sign Up