Subscribe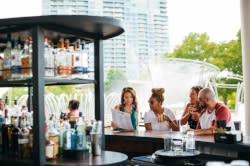 Subscribe now to the Experience Columbus blog to receive monthly updates directly to your inbox.

Tag - Cameron's American Bistro
January 21, 2011 by Scott
This year, I've decided to make it easy on myself. No cooking, no cleaning. Just reservations for my family for Easter. It's coming up quickly on Sunday, April 12. But where to go? I need to find something to please everyone from my 4 and 6-year-old…
Continue Reading >>
X
Join Insider's Club
Free eNewsletter Sign Up
Join the Insiders Club and get the latest events and special offers available only to Insiders delivered right to your inbox.