Subscribe
Subscribe now to the Experience Columbus blog to receive monthly updates directly to your inbox.

Tag - Grandview Hop
Grandview Hop This Saturday welcomes the second Grandview Hop of the year to Grandview Avenue. I attended last month's hop and had a great time. Taking place the last Saturday of each month, this local street fair caters to all ages. In…
Continue Reading >>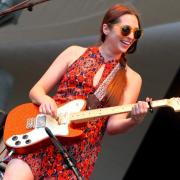 X
Free E-Newsletter
Keep up-to-date on upcoming and rescheduled events. Sign up today and get a chance at winning a gift care or attraction tickets.
Sign Up