Subscribe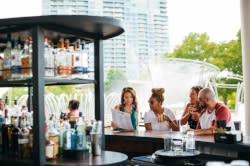 Subscribe now to the Experience Columbus blog to receive monthly updates directly to your inbox.

Tag - House Wine
January 21, 2011 by Scott
January 23, 2009 by Irene
If you're on Twitter and you're going to be in Columbus on Jan. 27, there are two tweetups scheduled and they both feature great Columbus experiences. Meet your fellow tweeters while you play, dine and shop in Columbus. Details below. - - - - - - - - -…
Continue Reading >>
November 10, 2008 by Kelly
X
Join Insider's Club
Free eNewsletter Sign Up
Join the Insiders Club and get the latest events and special offers available only to Insiders delivered right to your inbox.