Subscribe
Subscribe now to the Experience Columbus blog to receive monthly updates directly to your inbox.

Tag - Motorcycle Hall of Fame Museum
This post is part 3 of a 6 part series featuring Experience Columbus Days , which takes place Oct. 8-11. During that time, Columbus attractions offer 50% off (or in some cases, BOGO or free admission). Plus, the restaurants of Dine Originals…
Continue Reading >>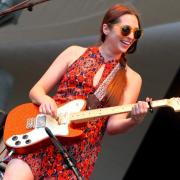 X
Free E-Newsletter
Keep up-to-date on upcoming and rescheduled events. Sign up today and get a chance at winning a gift care or attraction tickets.
Sign Up