Subscribe
Subscribe now to the Experience Columbus blog to receive monthly updates directly to your inbox.

Tag - Pinterest
At Experience Columbus, we strive to help our potential visitors find great travel experiences in ways that work best for them, whether it's in our publications, on our web site , via Twitter , on Facebook or Flickr. Recently, we've seen a lot of…
Continue Reading >>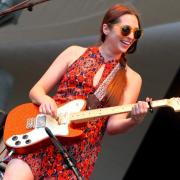 X
Free E-Newsletter
Keep up-to-date on upcoming and rescheduled events. Sign up today and get a chance at winning a gift care or attraction tickets.
Sign Up